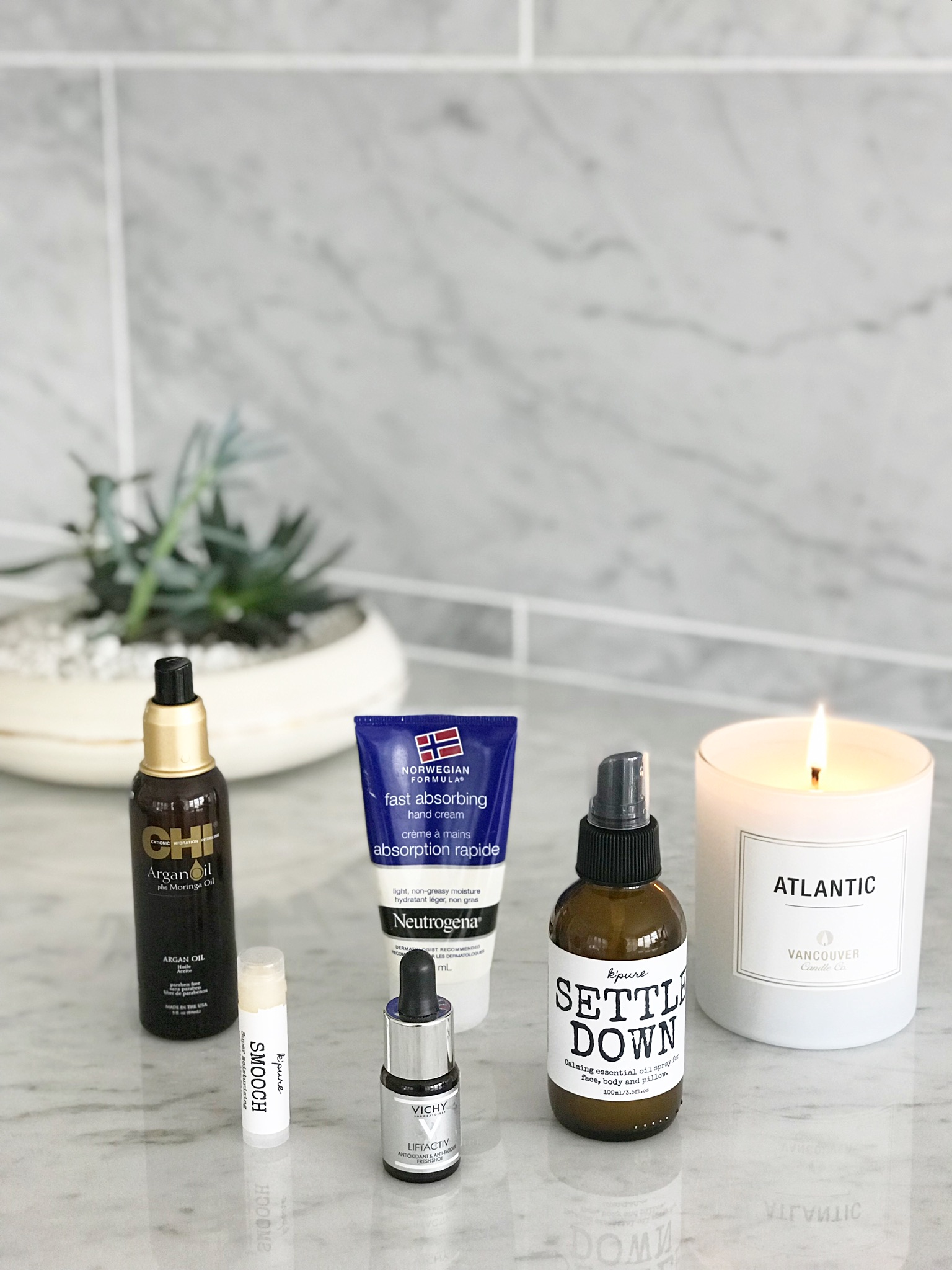 Fall is here and it's a really important time to incorporate some things into your beauty routine to help your skin and hair recover from the summer and prepare for the winter.  I love to spend time outside in the summer, which usually leaves my skin and hair quite dry.  And I find that during the winter, I struggle with dry lips and hands, despite our wet climate.  I have tried a few products lately that I'm really loving and had to share them with you.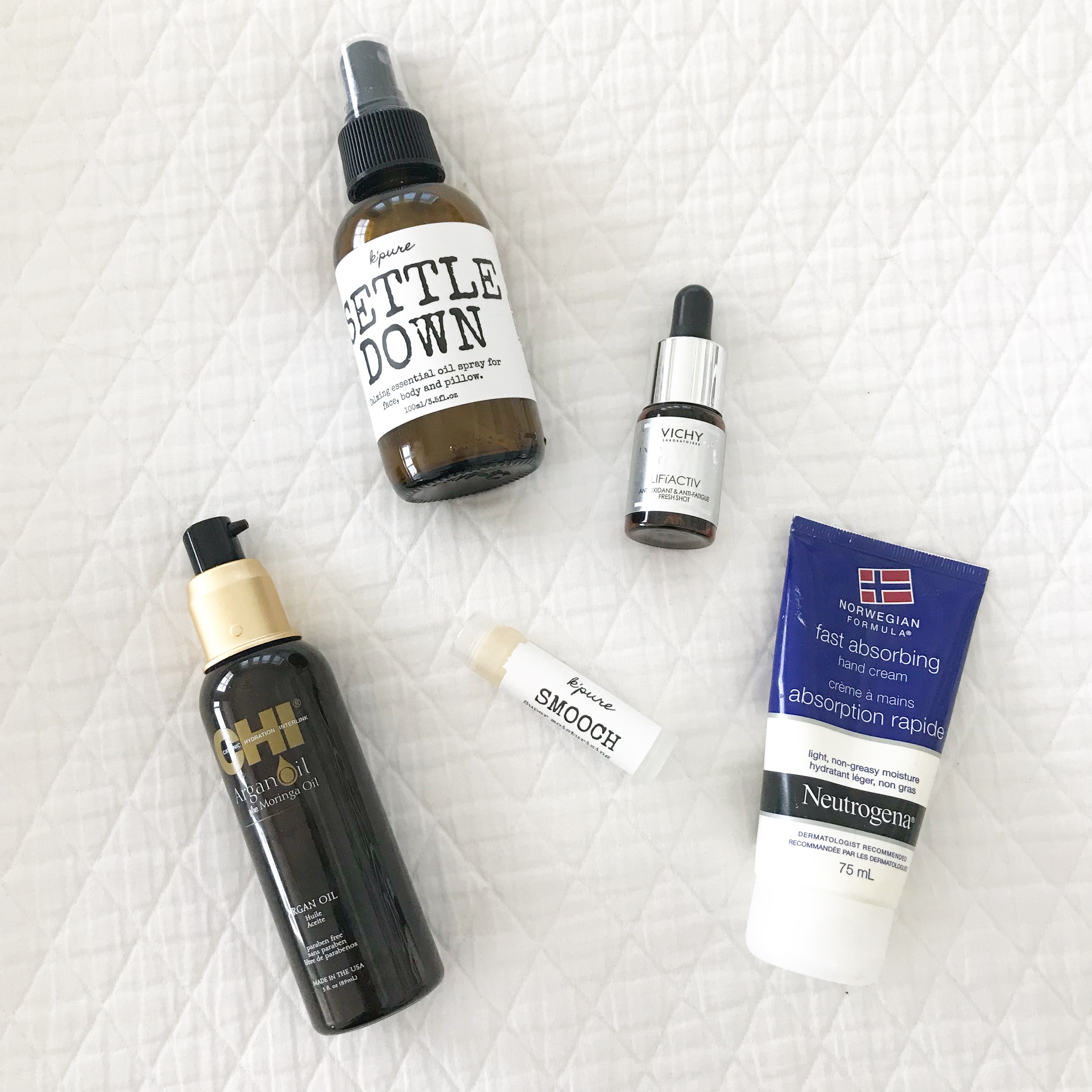 Vichy just came out with their Liftactiv Vitamin C Brightening Skin Corrector.  You use the product for 10 days to brighten and even out your skin.  They recommend using it a 3-4 times a year, or before a big event you may have coming up.  They sent me some to try and I was super impressed with the results and, yes, I did notice a change in my skin.  I'm thinking I'll do another 10 day regime before my Christmas events start up.  And right now if you sign up for the newsletter at Vichy.ca there is 10% discount on all orders of $50 and more.
Because I lighten my hair, I do struggle with dry, split ends…it comes with the territory when you are trying to be a blonde!  I've been using this CHI Argan Oil Plus Moringa Oil and I really feel like it's making a difference.  Not only does it help with smoothing and shine, but it also protects hair against damage from heat styling & UV rays.  I use a bit on the ends before I blow dry it…you don't need much at all. It's not too heavy either and it absorbs quickly.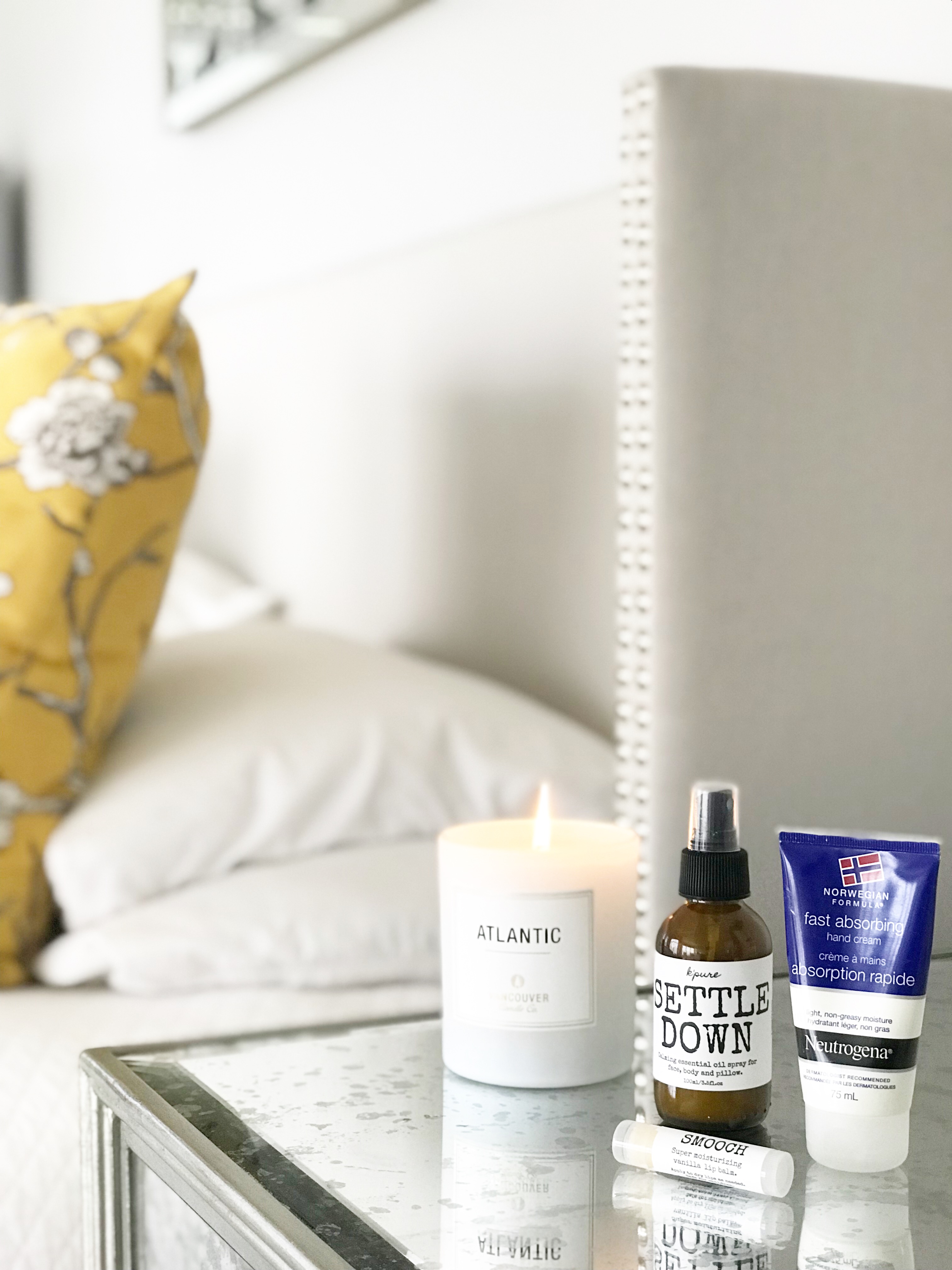 And now to move onto my night time quartet…4 products that must be used before I go to sleep.  First, it's nice to light a candle in the evening as I'm winding down from the day and I recently tried Vancouver Candle Company's "Atlantic".  I've been a huge fan of Vancouver Candle Company candles since they first came out…they are the best candles out there…and this is part of their new Great White North Collection.  The fragrance is nice and light and the lavender in it is perfect for preparing to go to bed.  Research has shown that lavender oil may be useful for treating anxiety, insomnia, depression, and restlessness.  Just remember to blow it out before your head hits the pillow!
Next, I like to use Neutrogena's Norwegian Formula Hand Cream.  This cream absorbs quickly into my hands, so it's ideal for daytime use as well and it provides excellent moisture without being greasy.  I do have to ensure that I am diligent and use it regularly to avoid getting chapped hands in the winter months.
Before laying down, I love to spray my pillow and sheets with K'pure's Settle Down Spray.  It also has lavender in it.  And I've been finding lately that I'm dosing off quicker.  Also, it can double as a facial toner.
I seriously CANNOT go to sleep if I haven't put some sort of balm on my lips.  If I forget, I will get out of bed.  Once when I was travelling I forgot my Vaseline, so I literally put colored lip gloss on because there was no way that I could fall asleep with bare lips.  Crazy I know.  I recently tried K'pure's Smooch and I am hooked.  It's the best balm out there!  Perfectly hydrating and not all that sticky mess that Vaseline is.  And it's made with all natural ingredients, which we should really care about when you are putting something on your lips!  I've made sure that all the kids have one, or more, as well to avoid any potential red clown lip scenarios that can happen in winter…you moms know what I'm talking about, when you tell your kids a hundred times a day not to lick their lips!  K'pure to the rescue!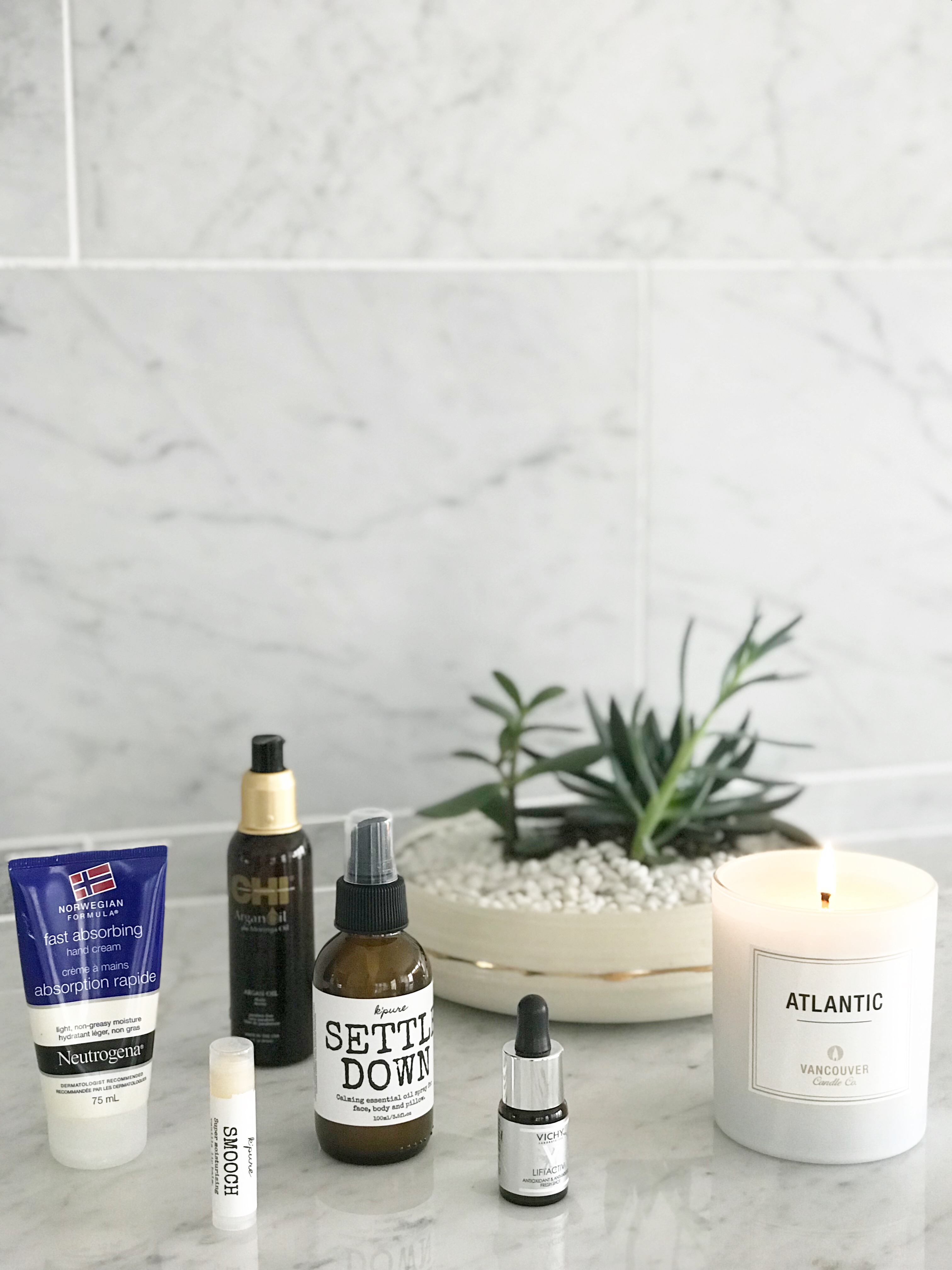 Taking care of your skin and hair doesn't need to be overwhelming…a few key, high quality products and you are good to go!