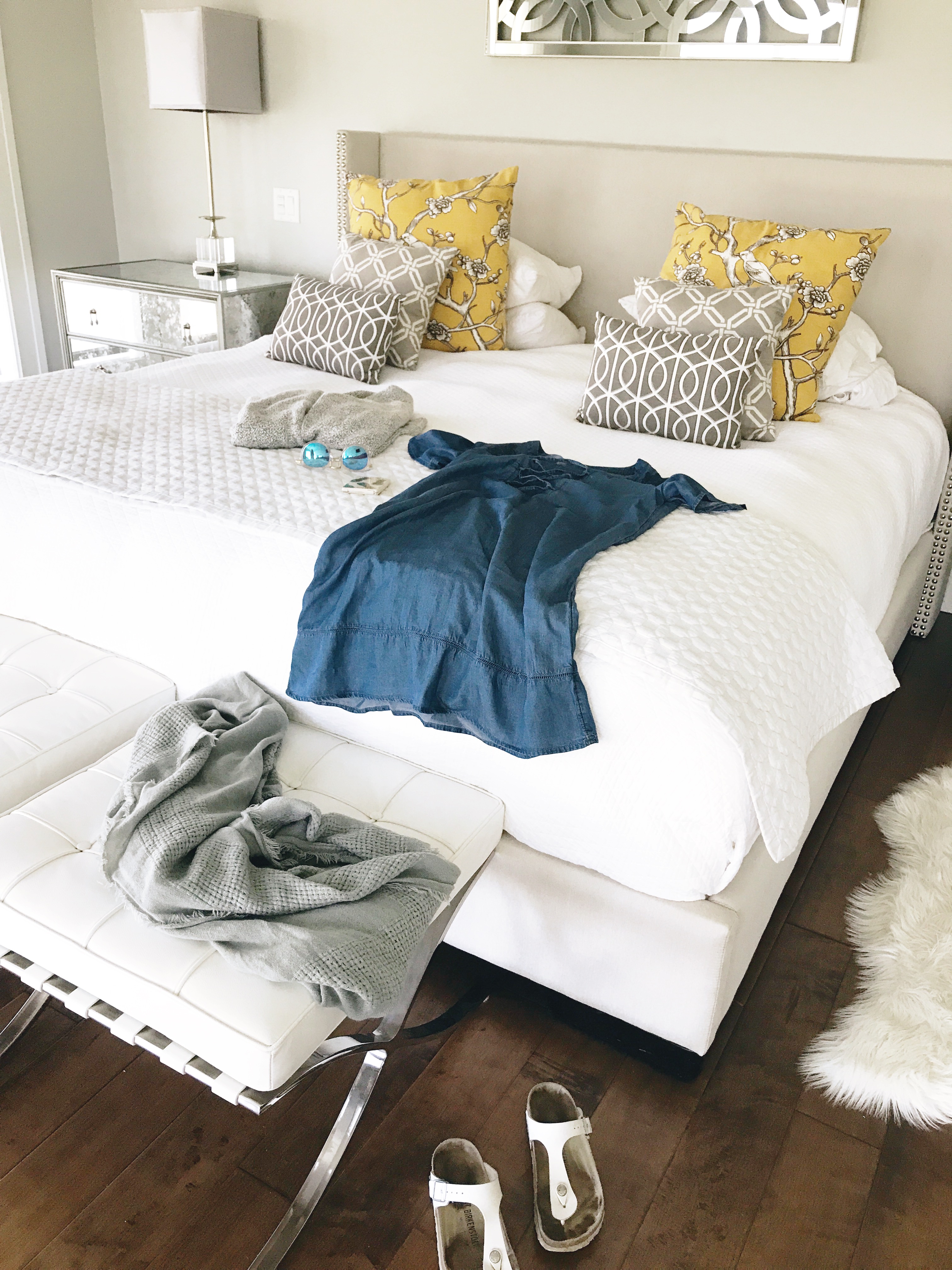 I am the WORST over-packer!  Jason will agree!  This last weekend, we made a quick trip over to Vancouver Island to The Oak Bay Beach Hotel for one night and I was determined not to repeat my past mistakes.  I often pack enough for 3 days when just going away for one night because…you just never know.  So, here are a few steps I took to lighten it up!
1.  Know what the plans are, what activities we might be doing and what types of restaurants we will be going to.  Instead of packing for every possible thing we might do, we figured out a bit of a schedule.  Some spa time, pool time and a nice dinner.  So, I definitely needed a swimsuit, shorts and sunglasses and a dress for dinner.  A dress is a great choice because it's a whole outfit in one piece.
2. Pick items that can do double duty.  I brought my Birkenstocks along as they would work for the pool, going to the spa and for walking into town to get coffee.  A scarf that can double as a cape is also a great idea.  You could also pack a button down that can be worn on it's own or open over a tank or tee.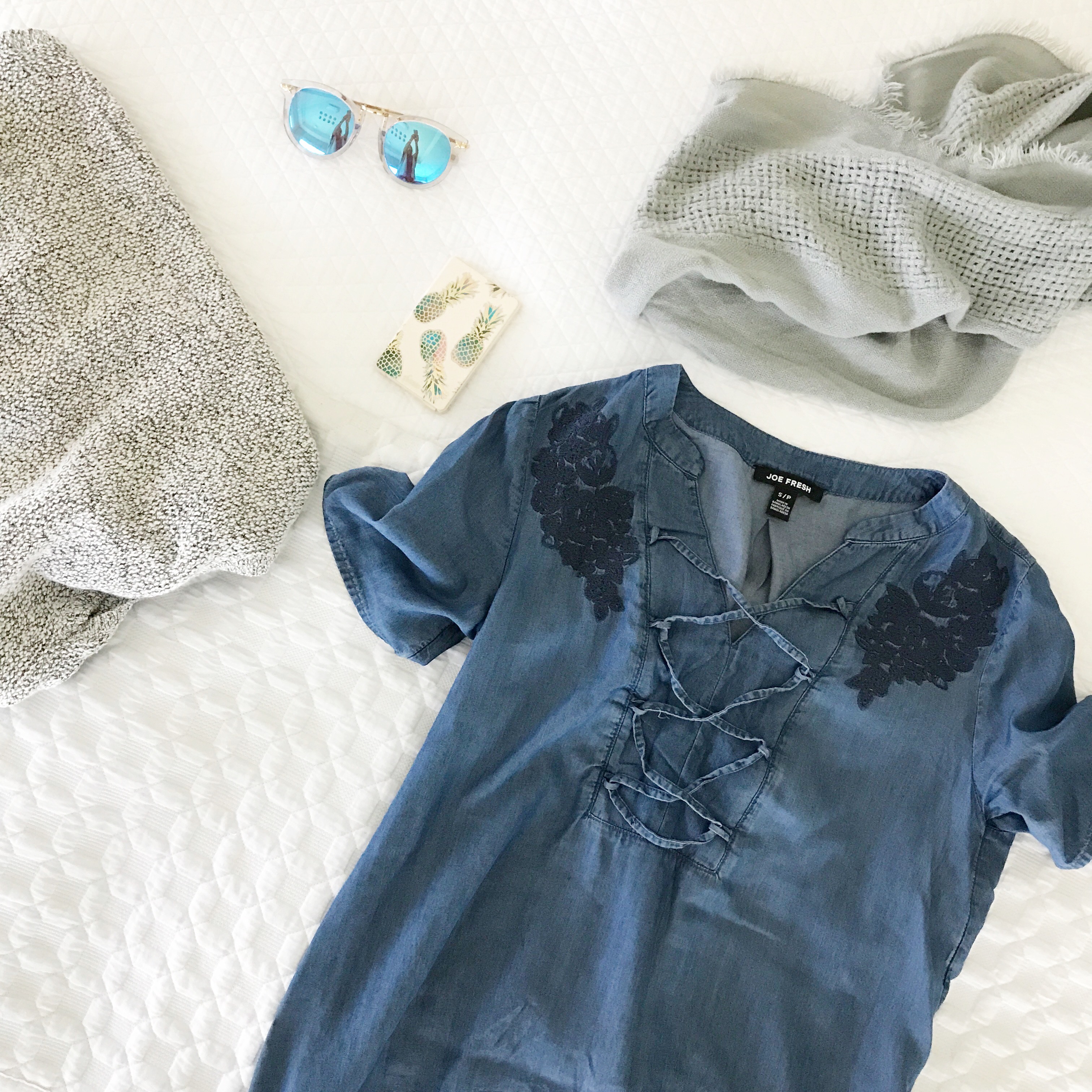 3.  Check the weather.  I checked the weather the morning that we left and found out that it was going to be in the lower 20's which meant a cooler evening.  So, I threw in my cape for an extra layer.  Knowing the weather will also help you decide what you will need to wear the next day.
4.  Don't forget whatever chargers you may need.  I have forgotten my Apple watch charger too many times and I'm lost without my step count!  A portable charger is a great idea if you are going to be on the go most of the day.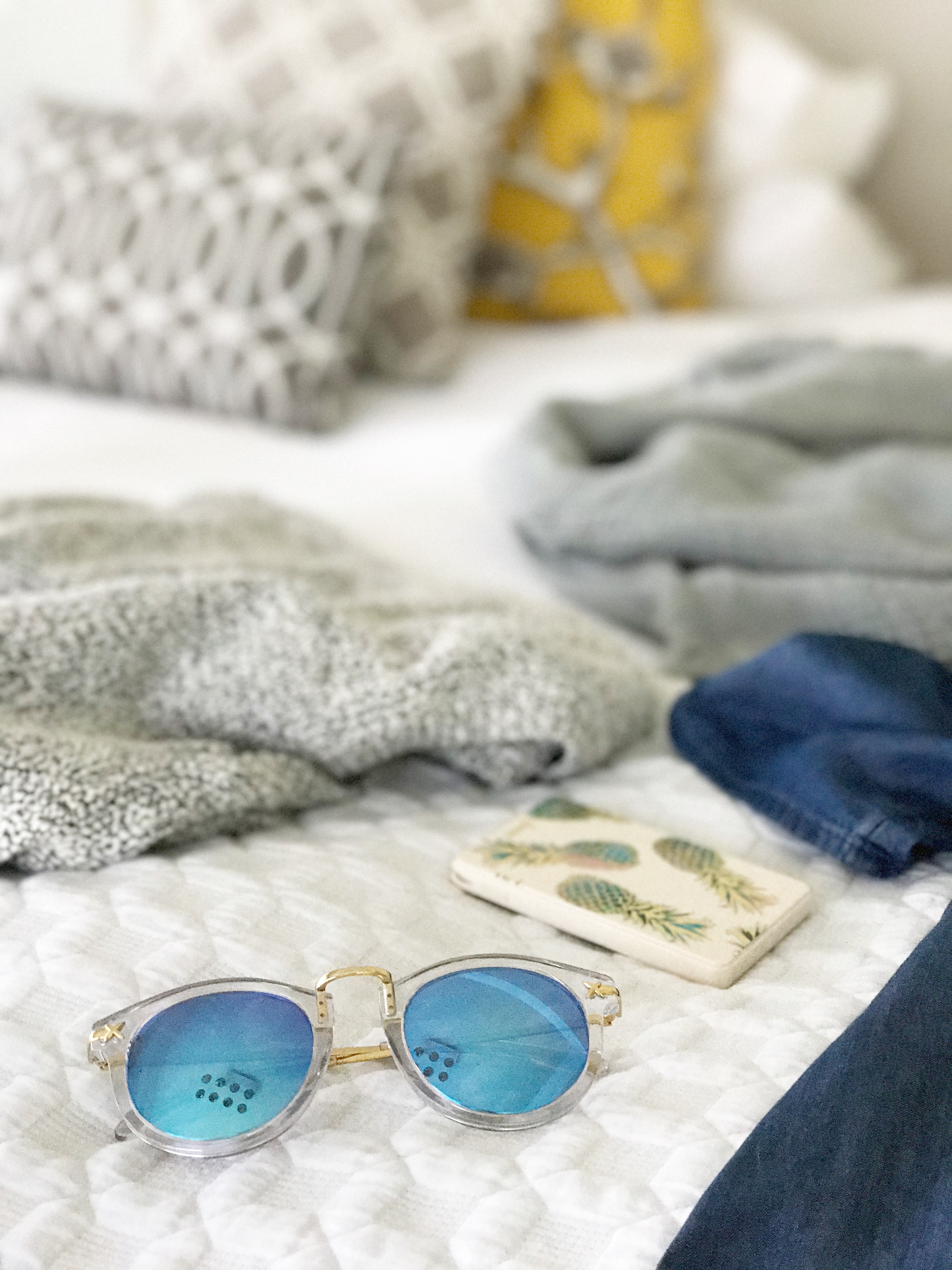 5.  I pack makeup samples and small travel size toiletries.  One of my tricks is using tiny ziploc bags that you find at the dollar store in the craft section for make up remover pads and toner pads.  Put in just what you will need for your nighttime and morning routines.  Large bottles of toner usually leak anyways!  And if you know that the hotel has good quality shampoo and conditioner, don't bother bringing your own.  Your hair will survive one day without special products you may use.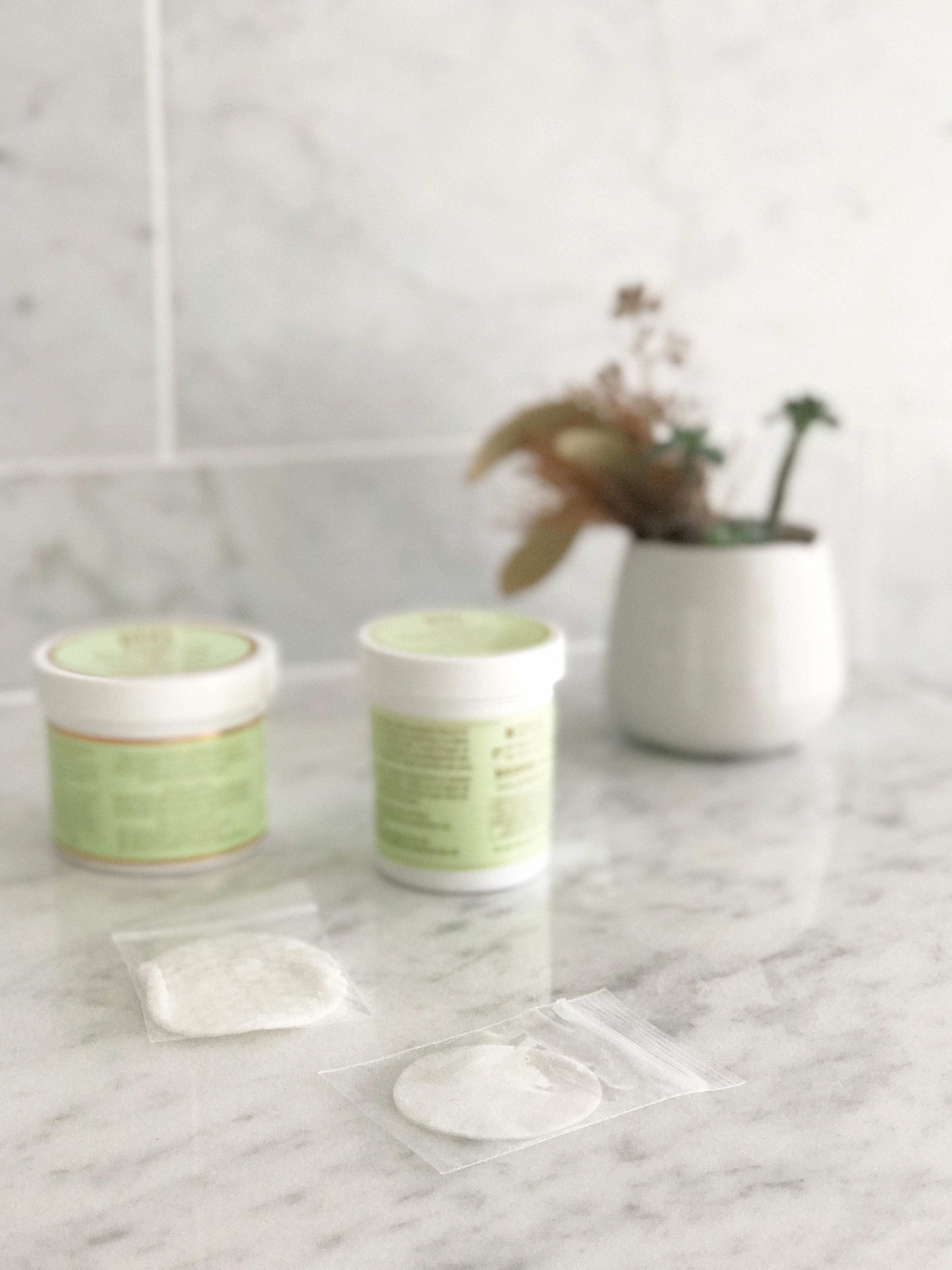 What tricks do you have for packing for a quick get away?  I'd love to hear them as old habits die hard!
SOURCES
Birkenstocks or here
Scarf similar here
Toner pads or Shoppers Drug Mart