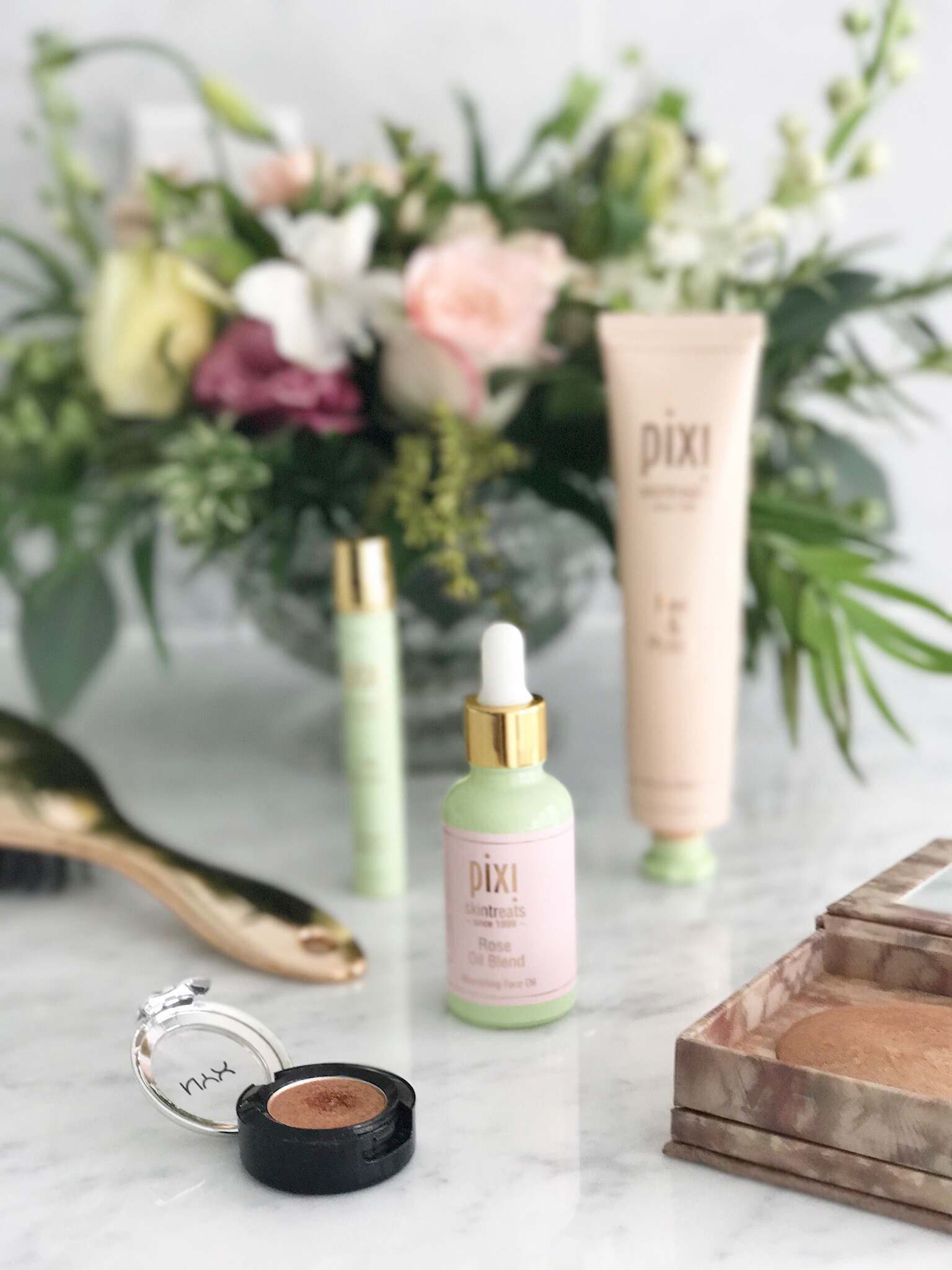 We are literally craving and waiting for spring here on the West Coast.  This winter was long, cold, and wet! Warm weather to me means fresh faces, less makeup and glowing skin.  Here are a few things things I'm really loving right now…and can you tell I'm loving rose gold!?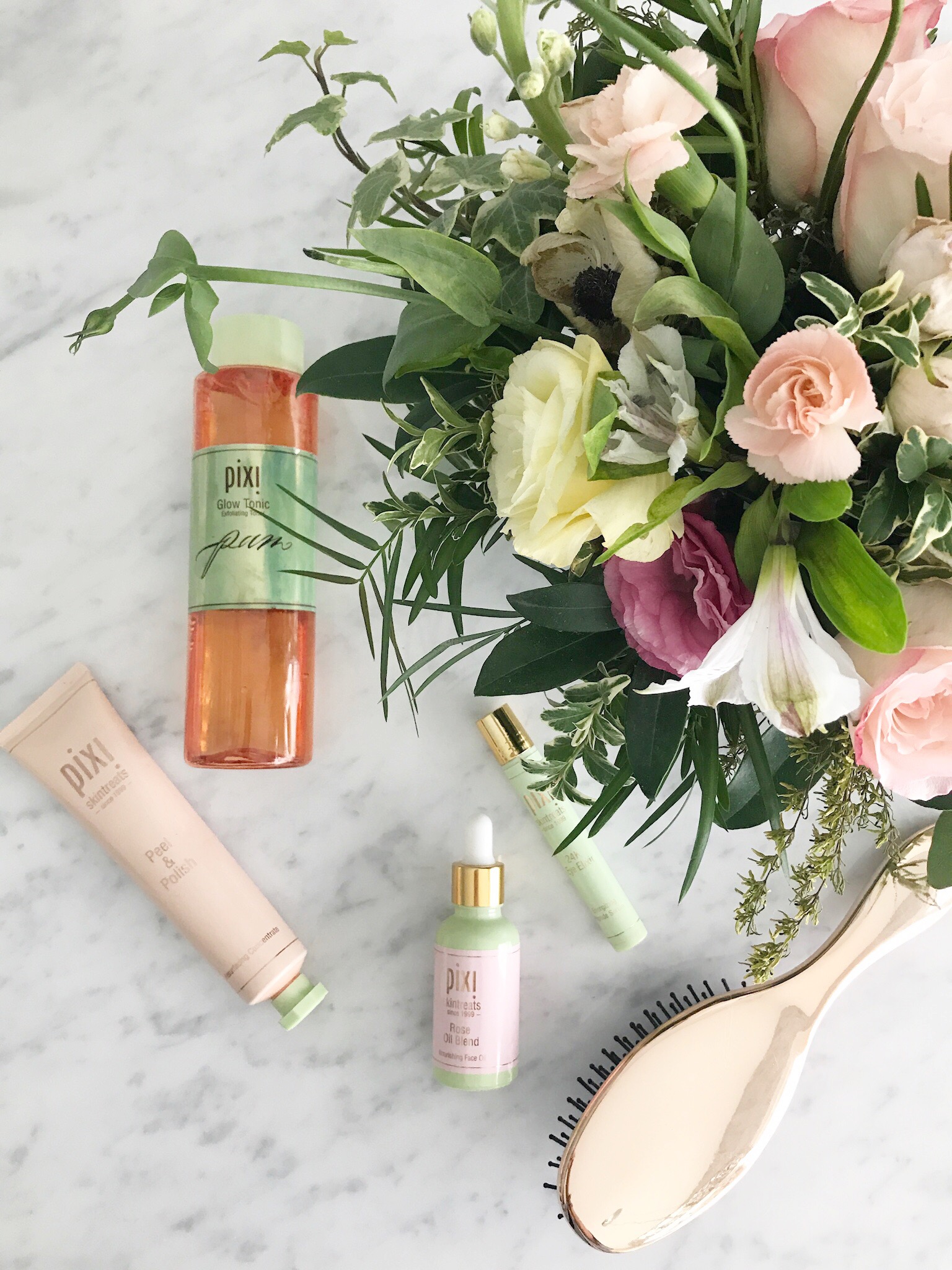 Ok, first is skincare.  I've been trying a lot of things lately and I'm really loving Pixi by Petra.  It used to be that you could only get it at Target, but now it's available in Canada at Shoppers Drug Mart (in store)!  And in terms of skincare, it's extremely reasonable….yes!!  I've been using Peel & Polish.  It's an enzyme peel that produces a healthy glow.  You only need to use it 2-3 times a week.  The Glow Tonic is ah-mazing!  It's an exfoliating toner, but it's not super harsh and it smells so good!  For travelling, I bought Glow Tonic To-Go pads.  Ok this is genius as I've tried to pack toner in travel proof bottles and it seems to leak no matter what.  However, I've only seen them at Target or online at Birchbox.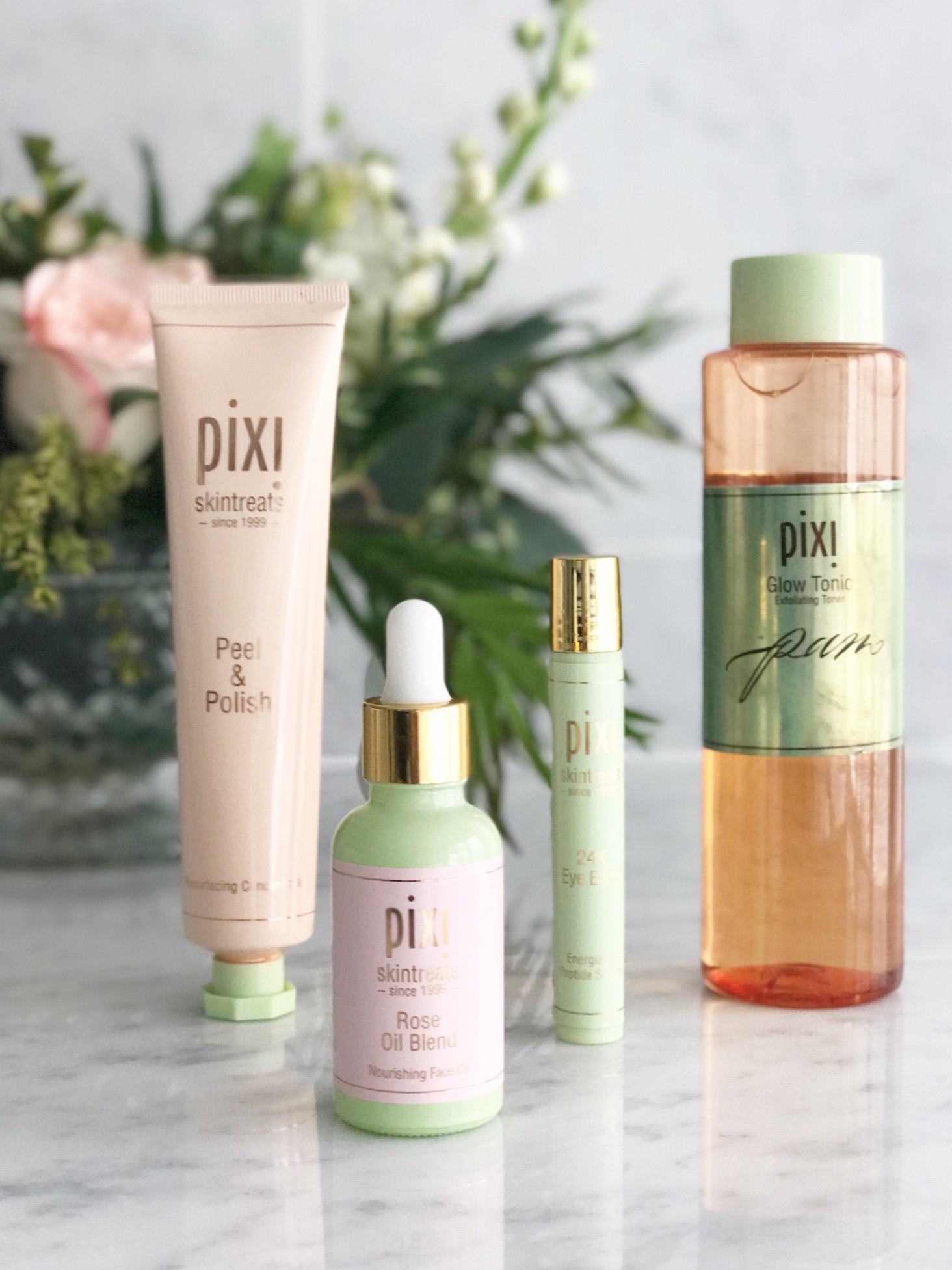 Every night I use two drops of the Rose Oil Blend.  I have combination skin, so I've always shied away from using oil on my skin, but this is light and absorbs quickly…and again is smells amazing!  Morning and night I also use the 24K Eye Elixer under my eyes for depuffing.
I'm a big believer in eye shadow primer.  I'm one to have the shadow settle into my creases and I've been using Urban Decay's Eyeshadow Primer Potions in "Original" for several years.  I've tried others, but for me, this one works the best and my shadow stays put all day.  The rose gold brush is from Forever 21.  Similar ones are here and here.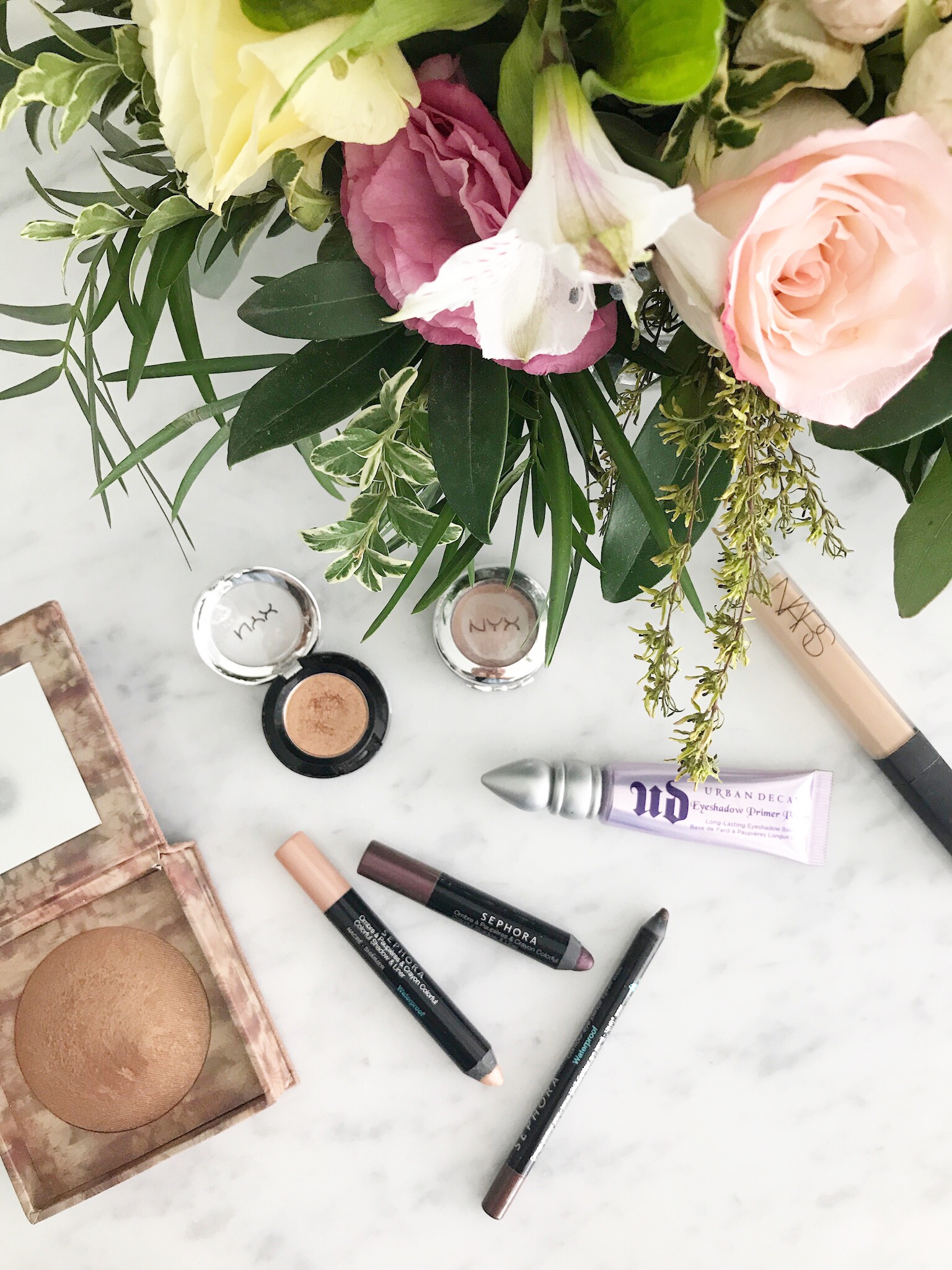 I've talked about NYX Prismatic Eyeshadow before it's still one of my faves.  It's reasonably priced and I like the amount of shimmer.  Right now I'm using Girl Talk and Liquid Gold to create a warm, golden eye.  I like to line my lower lash line and the inner corners of my eyes with Sephora's Colorful Shadow and Liner in Beige and my upper lids in Purple.  I love these because you can create a bold line and also smudge them before they set.  And they are waterproof.   For a finer liner, I use Sephora's Waterproof Eye Pencil in Cocoa.
I have recently learned that not all concealers are created equal.  I had read a lot about Nars Radiant Creamy Concealer and it lives up to the buzz.  It is creamy, has great coverage without looking cakey and stays on all day.  I use a bit under my eyes and on blemishes.
According to my girls, it's all about highlighter right now.  A fresh face looks amazing with a bit of highlighter on the cheekbones.  They bought me Urban Decay's Naked Illuminated Shimmering Powder and I use it almost everyday.  It has just the right amount of shimmer.
And how can you resist a rose gold brush?  Hello!?!  You can find similar ones here and here.
So, here's to hoping warm weather kicks in and stays soon!