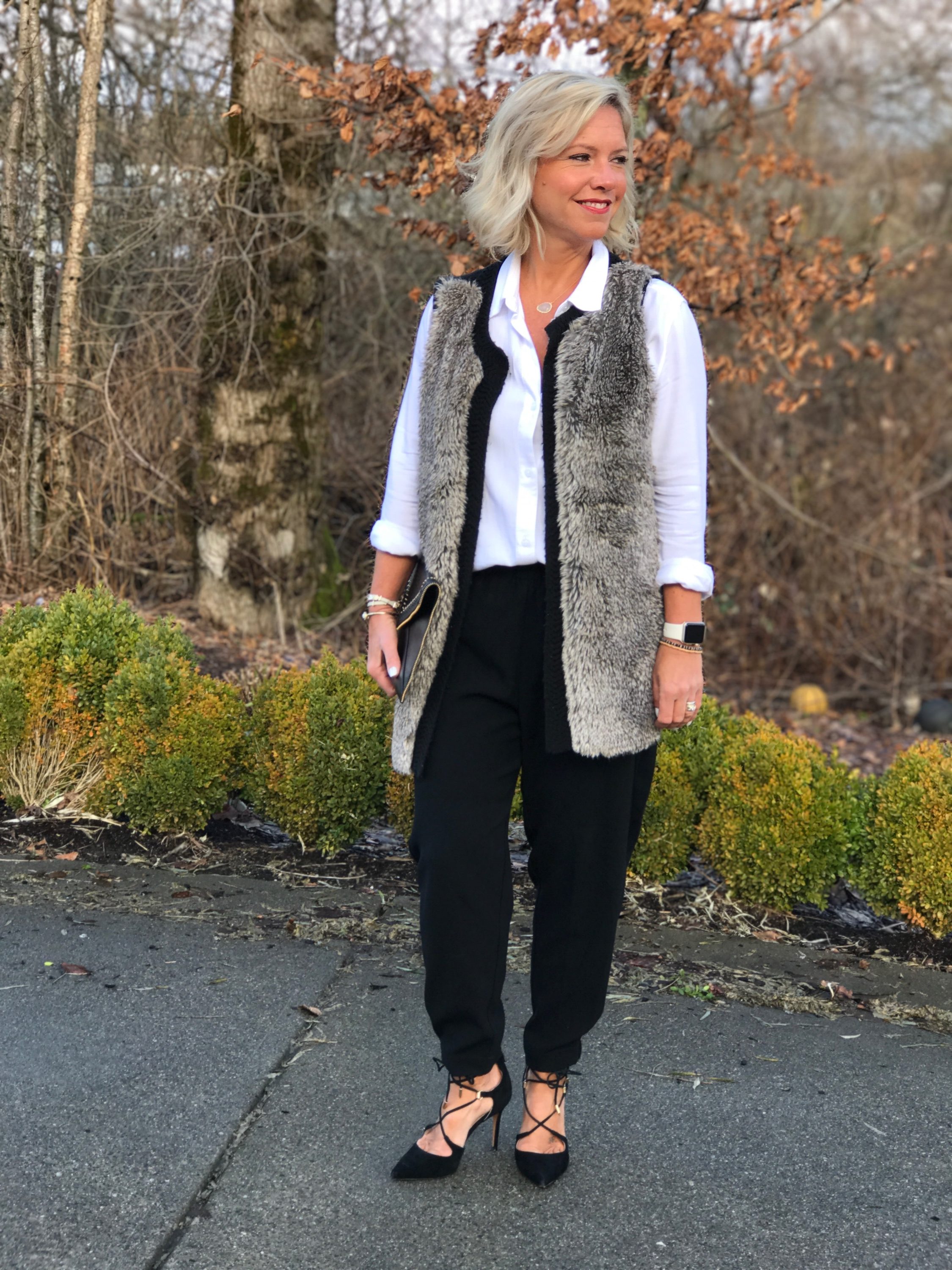 We have had the craziest winter weather here on the West Coast.  Winters are usually mild, wet and gray, but this year we have had weeks of subzero temperatures and lots of snow!!  This last week, we have been thawing out and most of the snow has disappeared.  Spring is on everyone's mind.  And that has got me thinking about how to dress for this changing weather.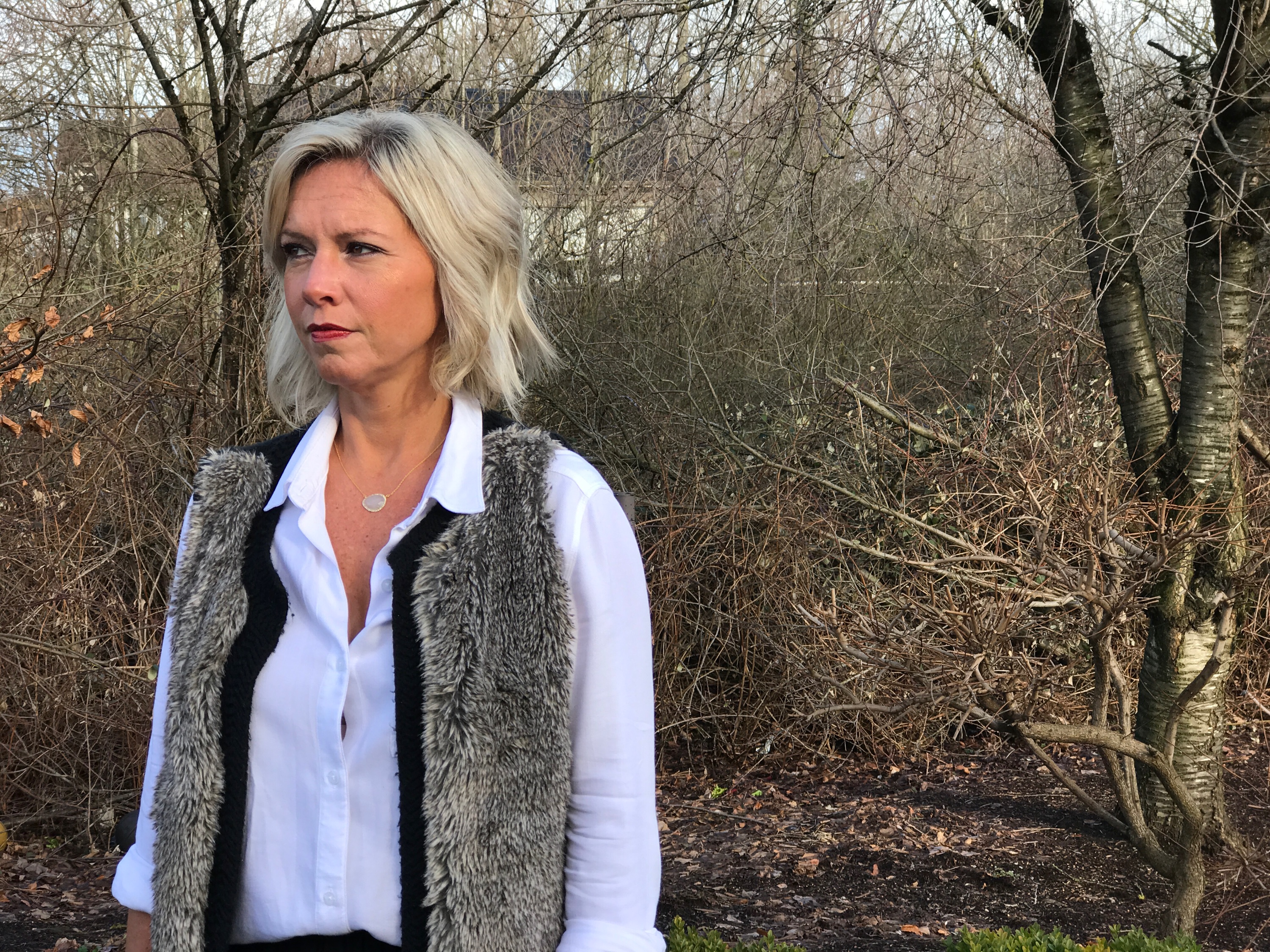 It's so great when you have pieces in your closet that can work for multiple seasons, depending on what you pair them with.  This to me is especially important when you are dealing with dressier items.  Let's be honest, the West Coast is the casual coast and dressing is very laid back.  But there are times that you need to dress up, so if you have pieces that can be worn in multiple seasons, that a big win!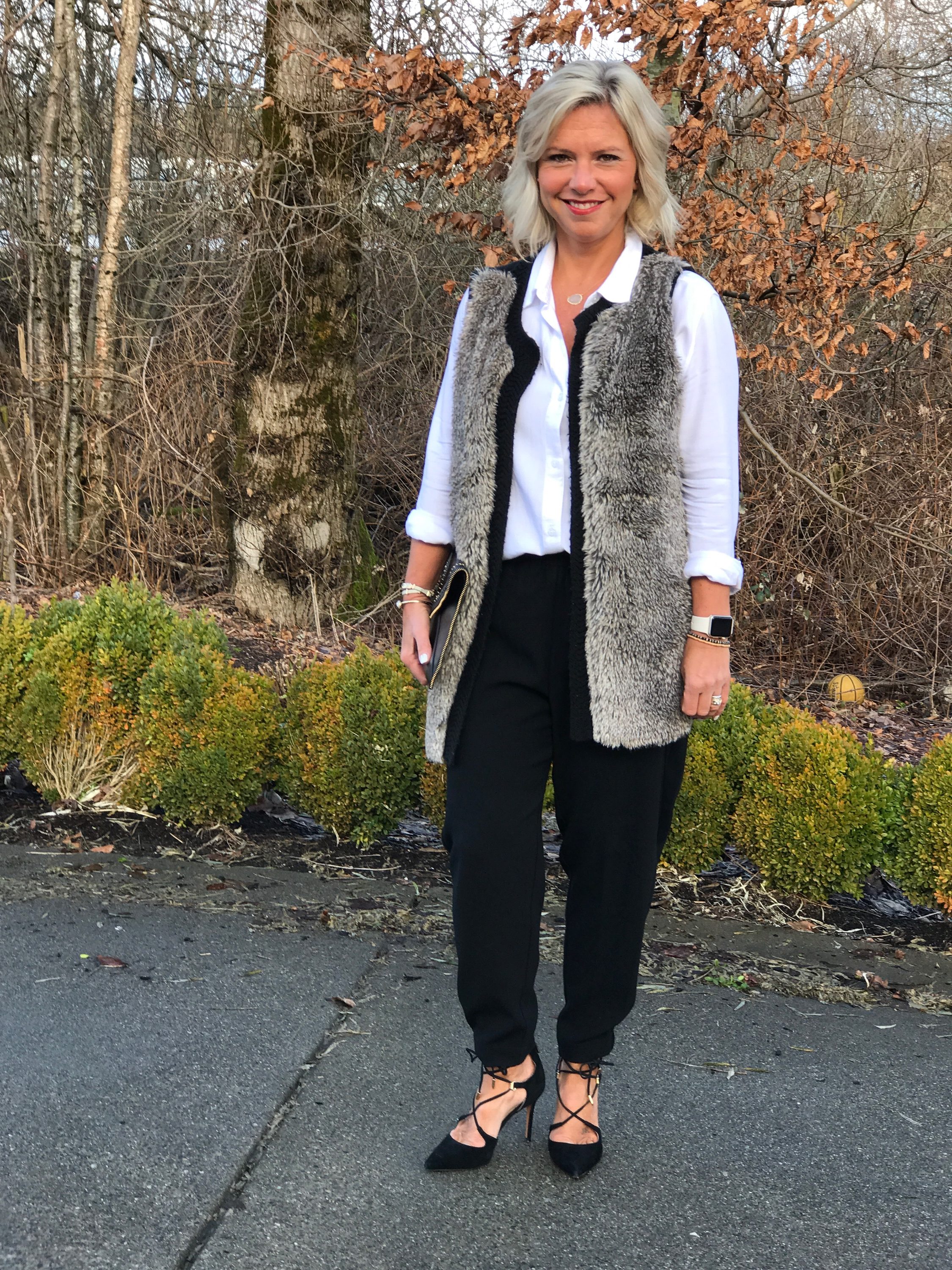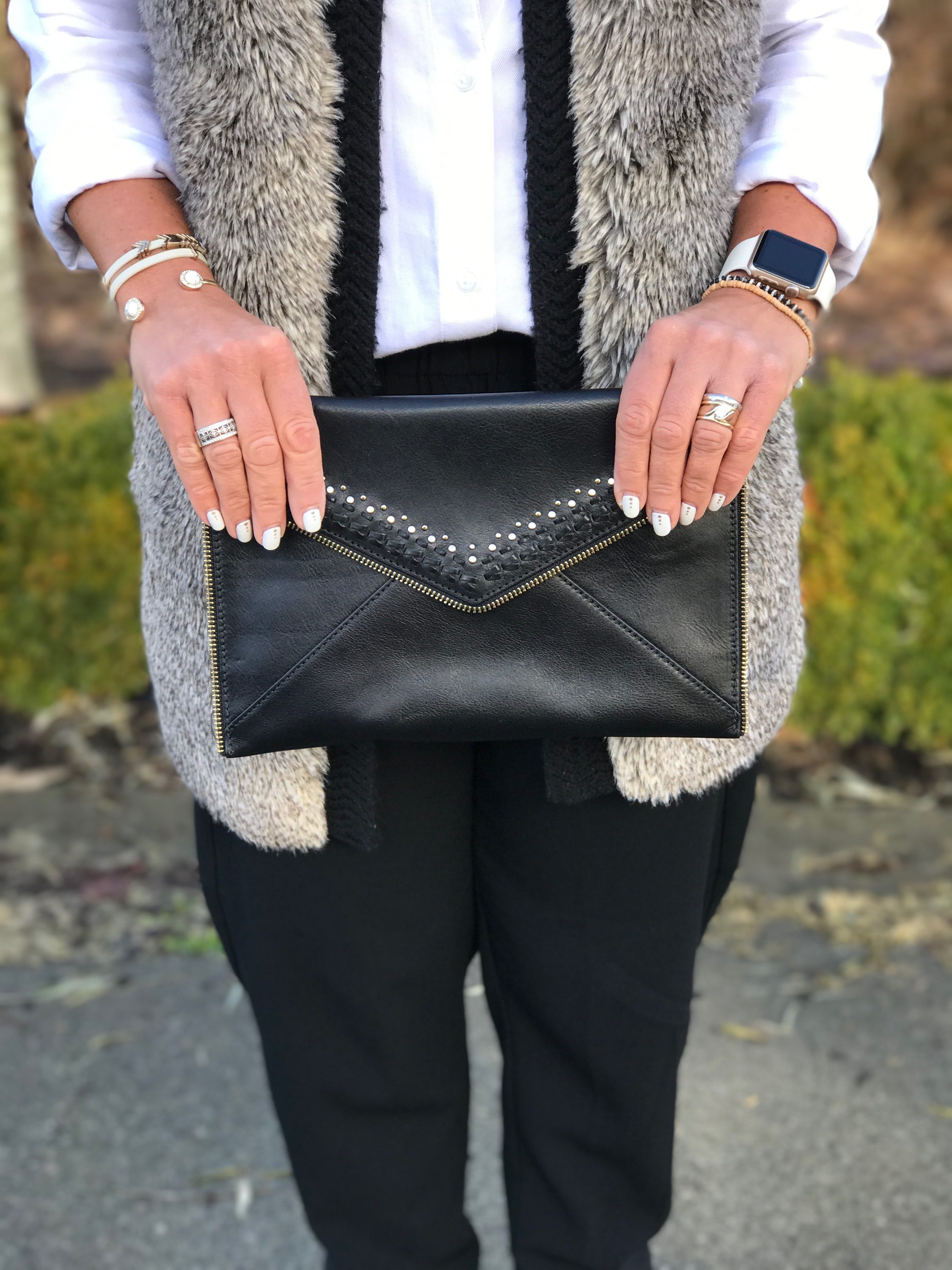 Outfit Deets
Blouse | Pants | Vest, similar here and here
Pumps and here | Clutch, and similar here and here
Necklace, similar here and here | Bracelets, similar here, here, here, and here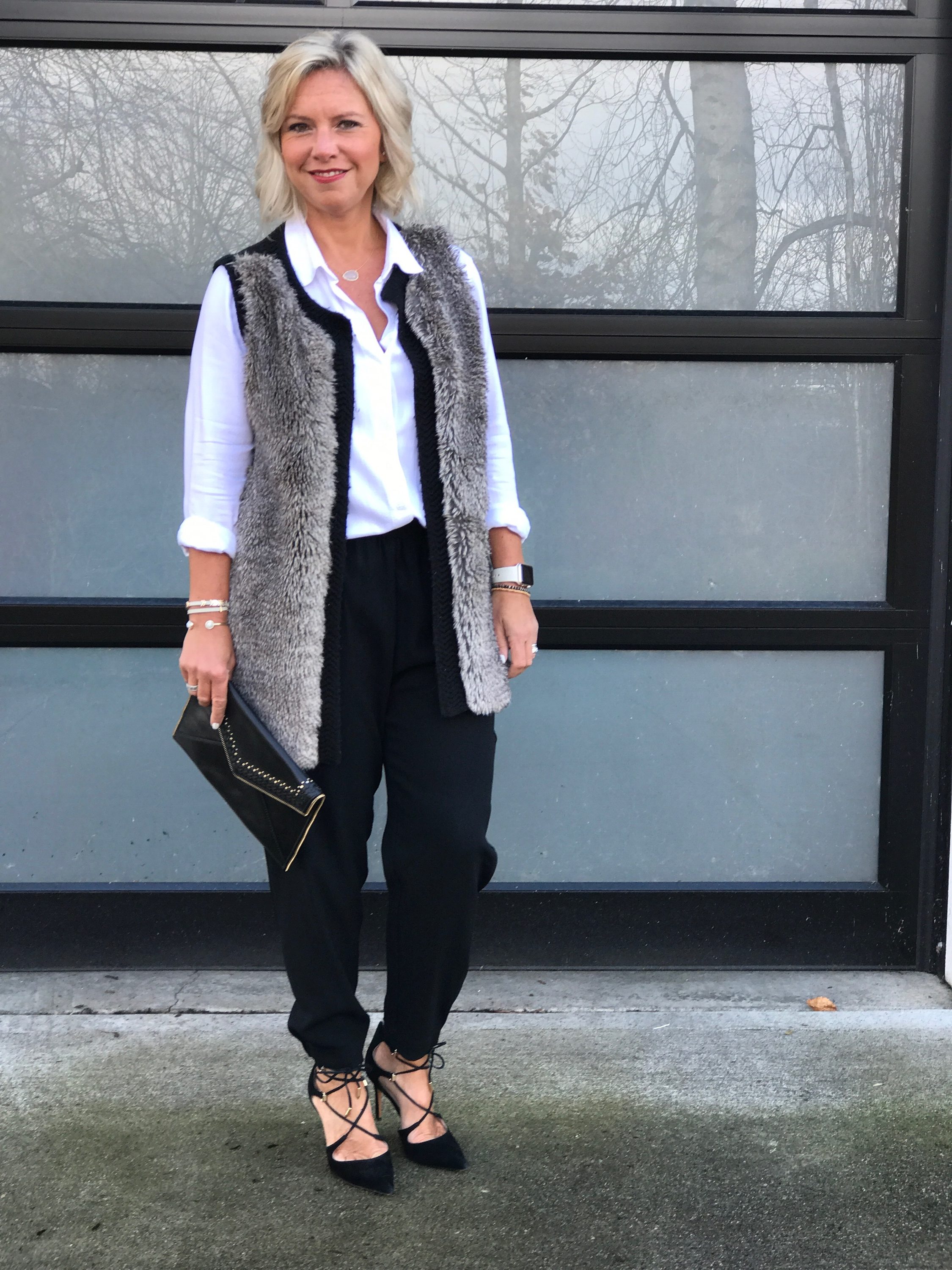 The blouse works great open over tanks or dresses in the summer.  I'm addicted to this one!  I have it in three colors….I especially love the light denim color it comes in.  You can pair the pants with a black cami in warmer months and it looks almost like a jumpsuit.  A black clutch and pumps are timeless and will last for years to come!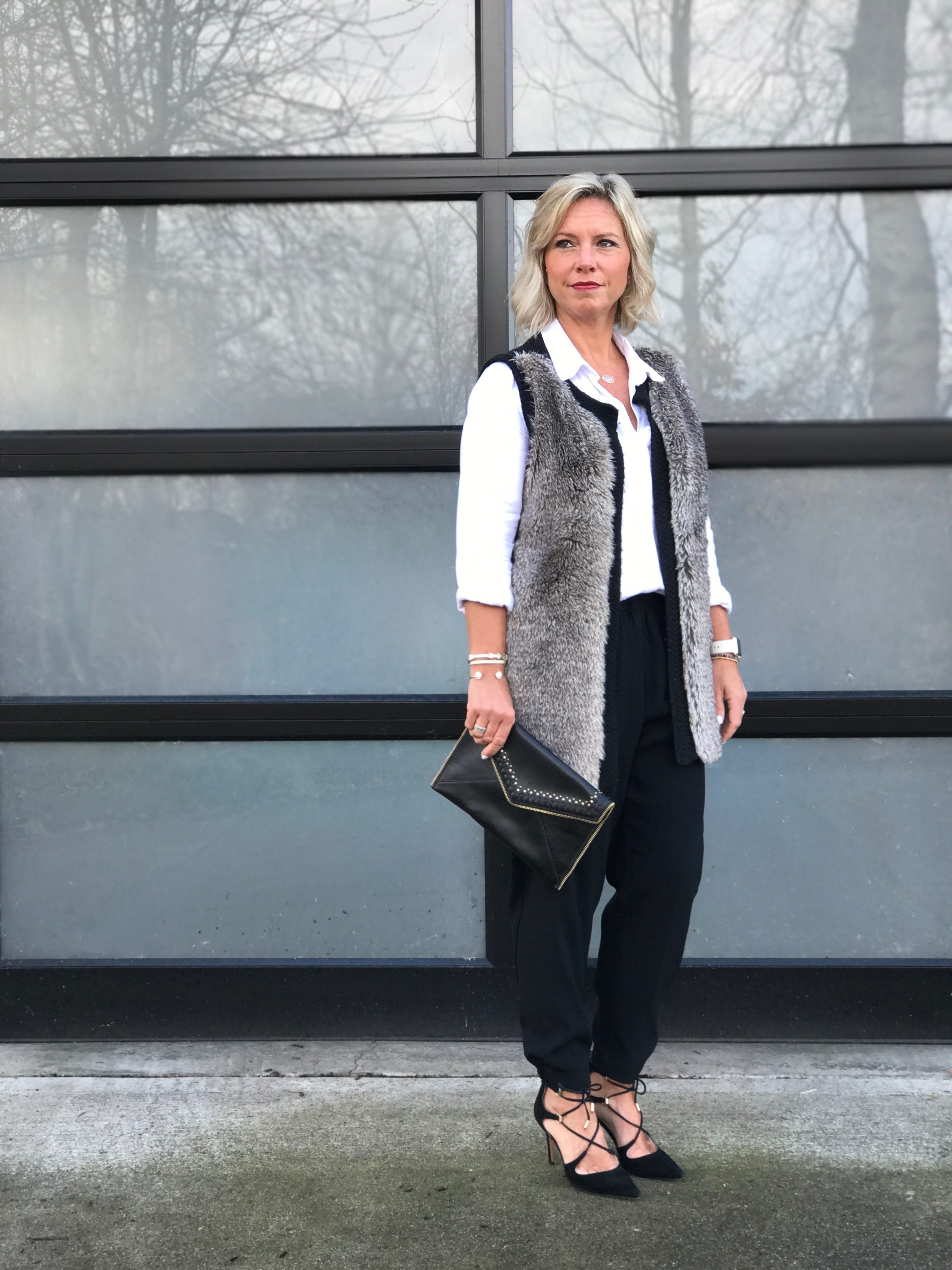 Here's to hoping the warmer weather will continue…but I did hear that we might be getting another dump of snow this week!