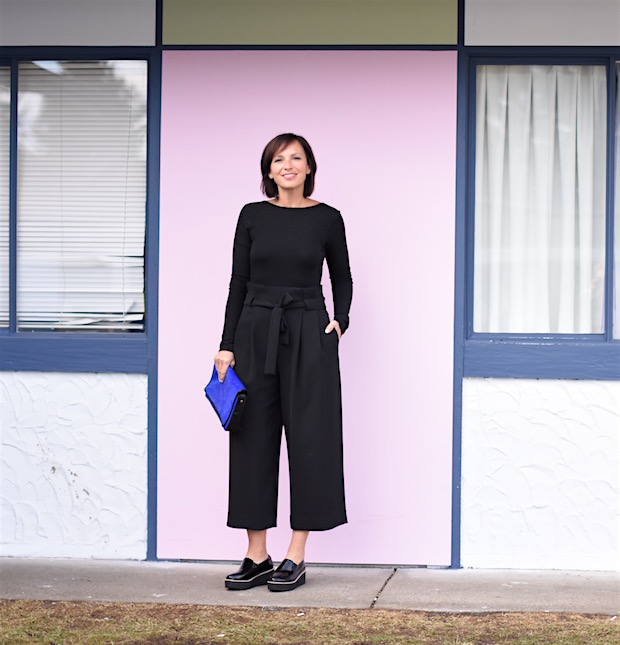 When I'm having one of "those" days…when I'm just not feelin so hot, I reach for black. Not to be a downer but rather because I simply feel more confident wearing this "power" colour.  And somedays I need the extra help to gather that gumption! I love the modern look you can achieve even if you're wearing pieces that have been in your closet for years. Ah yes, that is the beauty of black. Timeless. There's also a simplicity to wearing one colour head to toe…call it monochromatic, call it one note dressing, it makes a statement in the most effortless way. And if you've got an accessory that wants a chance to be seen, here's the perfect canvas. A bright handbag or some sparkling jewellery will have their moment to shine.
Yep, I like my have pieces in my wardrobe just like I like my coffee: black.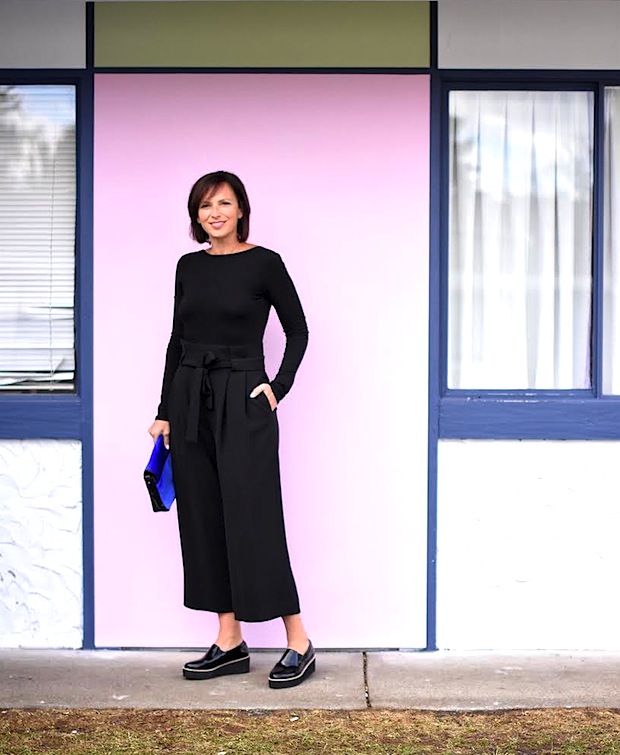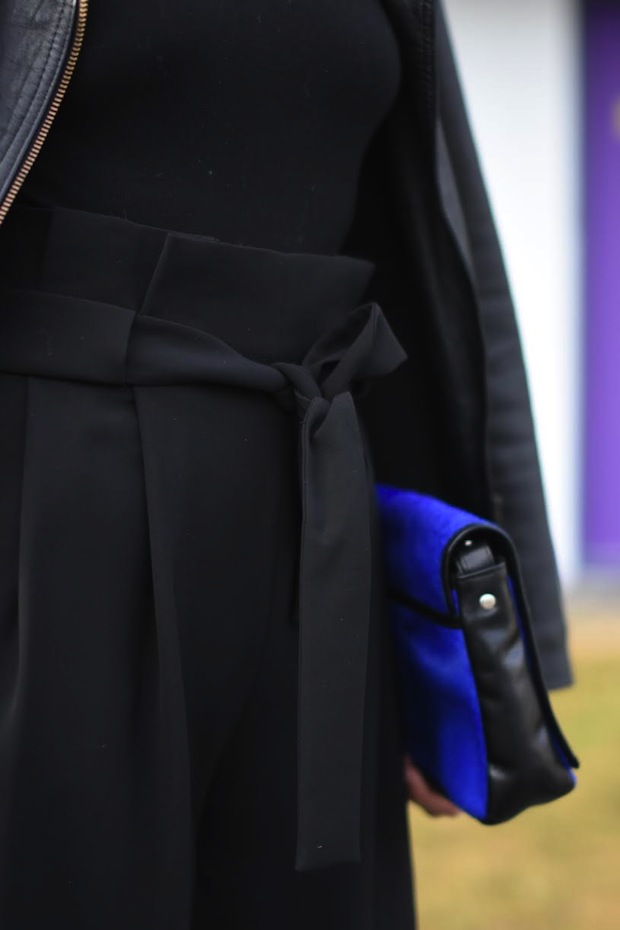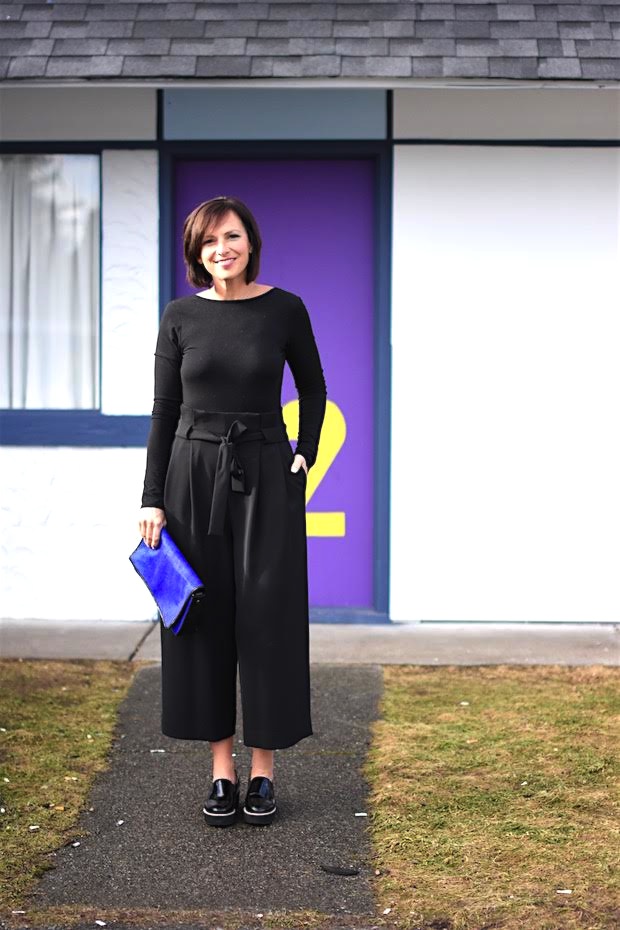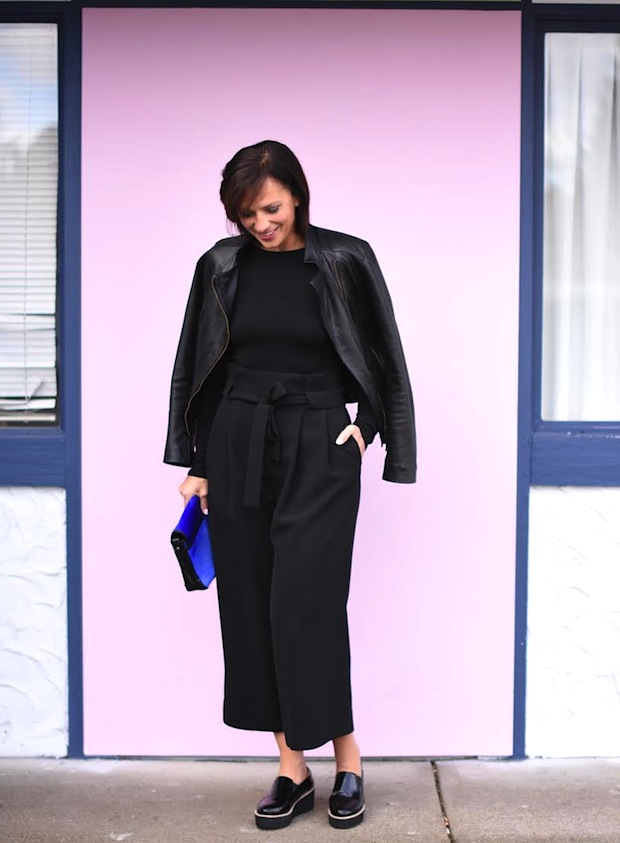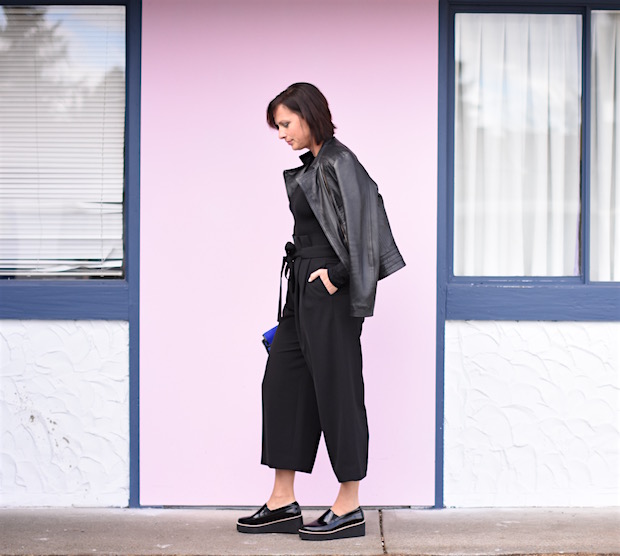 | Trousers | Bodysuit | Leather Jacket, similar here & this faux version | Loafers | Handbag |
All images taken at the Alpine Inn, Abbotsford. Guys, there's a little bit of retro Palm Springs right here in the Valley!
Wishing you all a GREAT weekend..thanks so much for reading xo Laurel