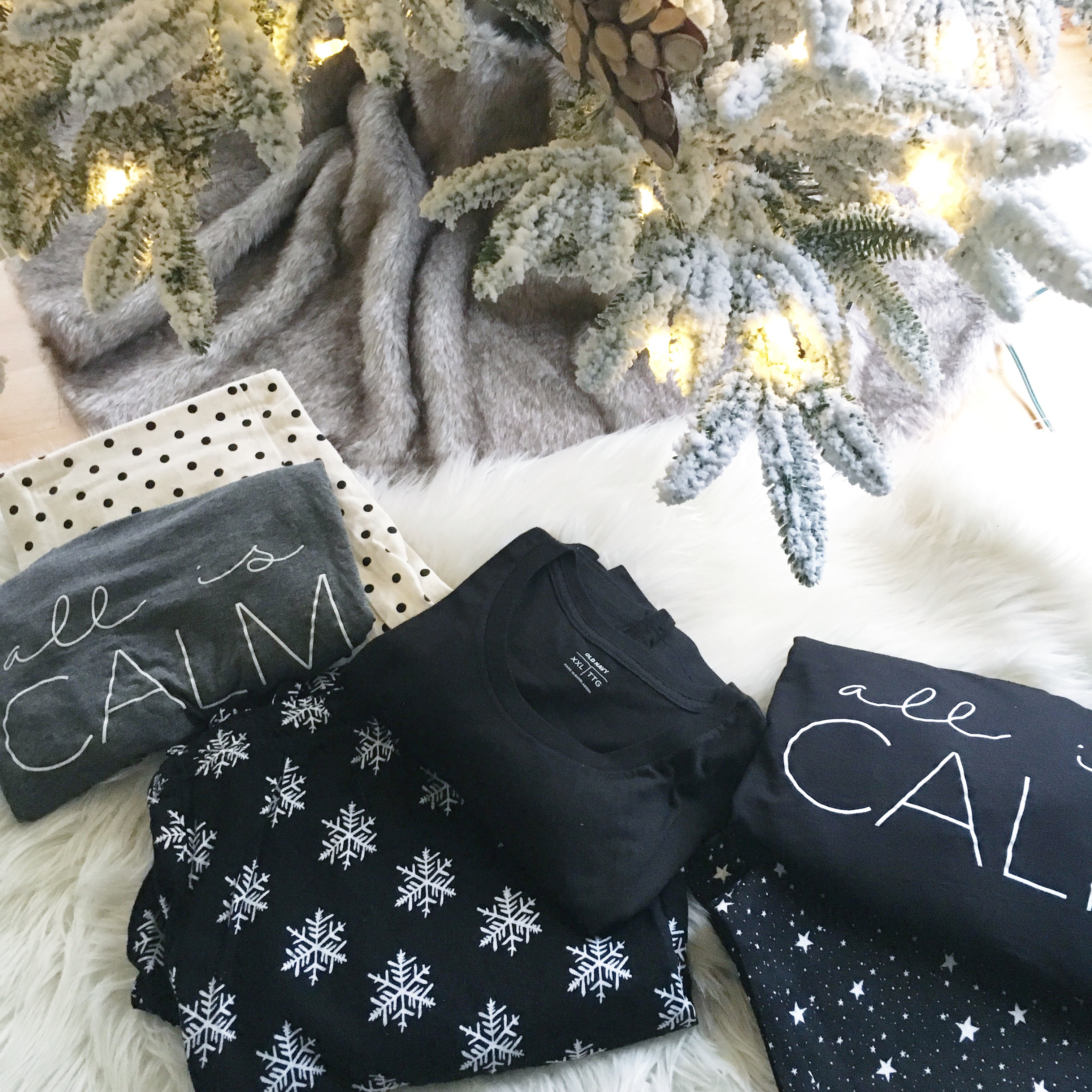 A few years ago, our friend Denise told us that she gives her kids a gift on December 1st to kick off the Christmas season.  I loved this idea and followed suit.  I used to give my kids Christmas pajamas on Christmas Eve, but this gave me the idea to give them to the kids on December 1st so that they could enjoy them the whole month.  Denise always gave her kids a special tree ornament as well.
This year, I'm continuing with the Christmas PJ's.  Ok, I can't help myself and have to color coordinate everyone's…it makes for much better pics, but really it isn't necessary!  The girls love our cosy SPS bamboo sleep tees and I added some flannel pants for lounging in.  You can get our limited edition "All is Calm" sleep tees in grey and black here.  And with local pick up, you receive a gift of a mini Settle Down spray…they make a cute gift set.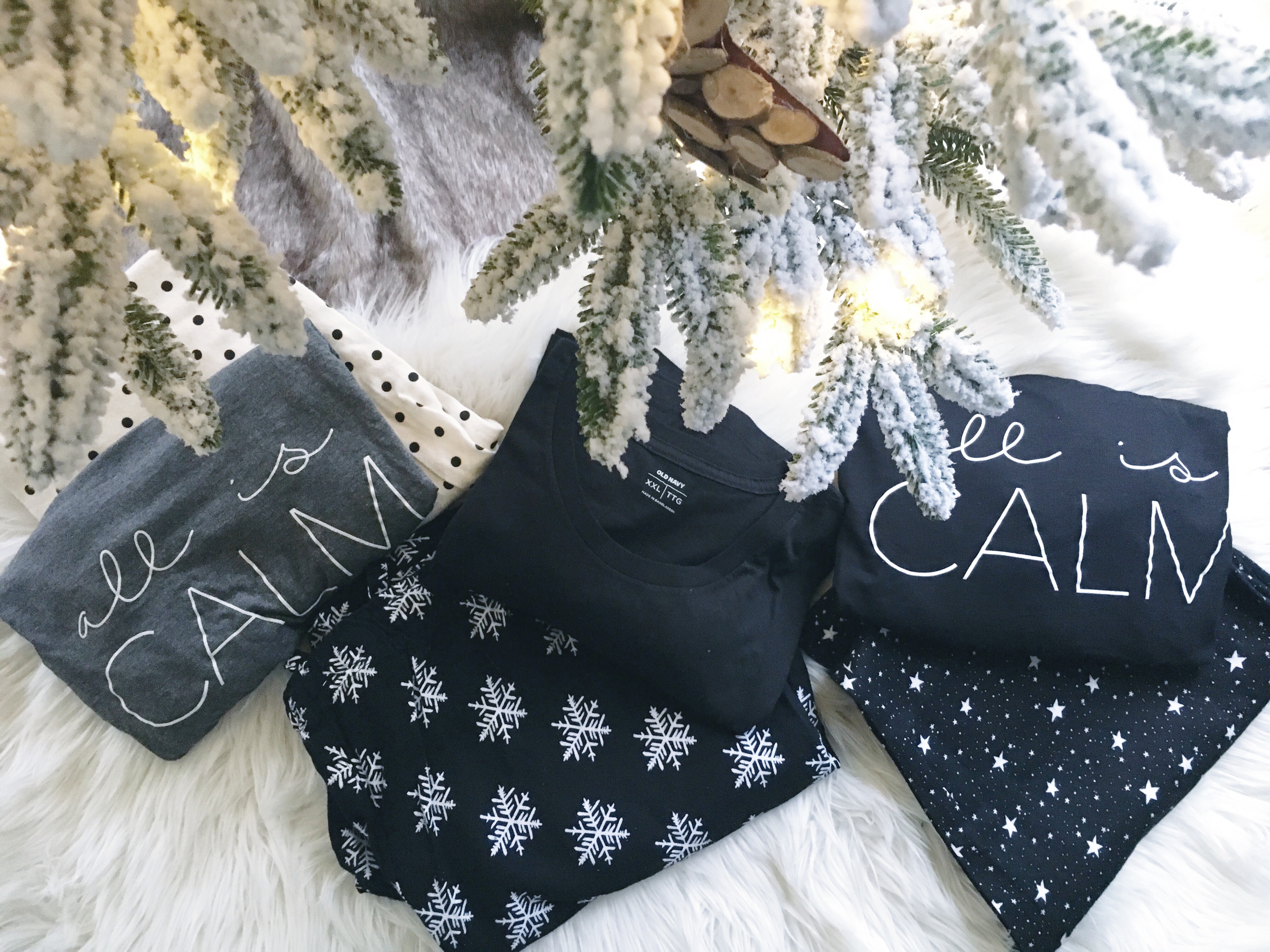 I found the cutest tin of hot chocolate at HomeSense and got the kids each a mug…I'll let you guess which one is for who 😉  Toblerone is a classic favorite, so they each get their own.  And…yes, they are each getting a cheesy dollar store advent calendar…they just weren't pretty enough to make it into the picture.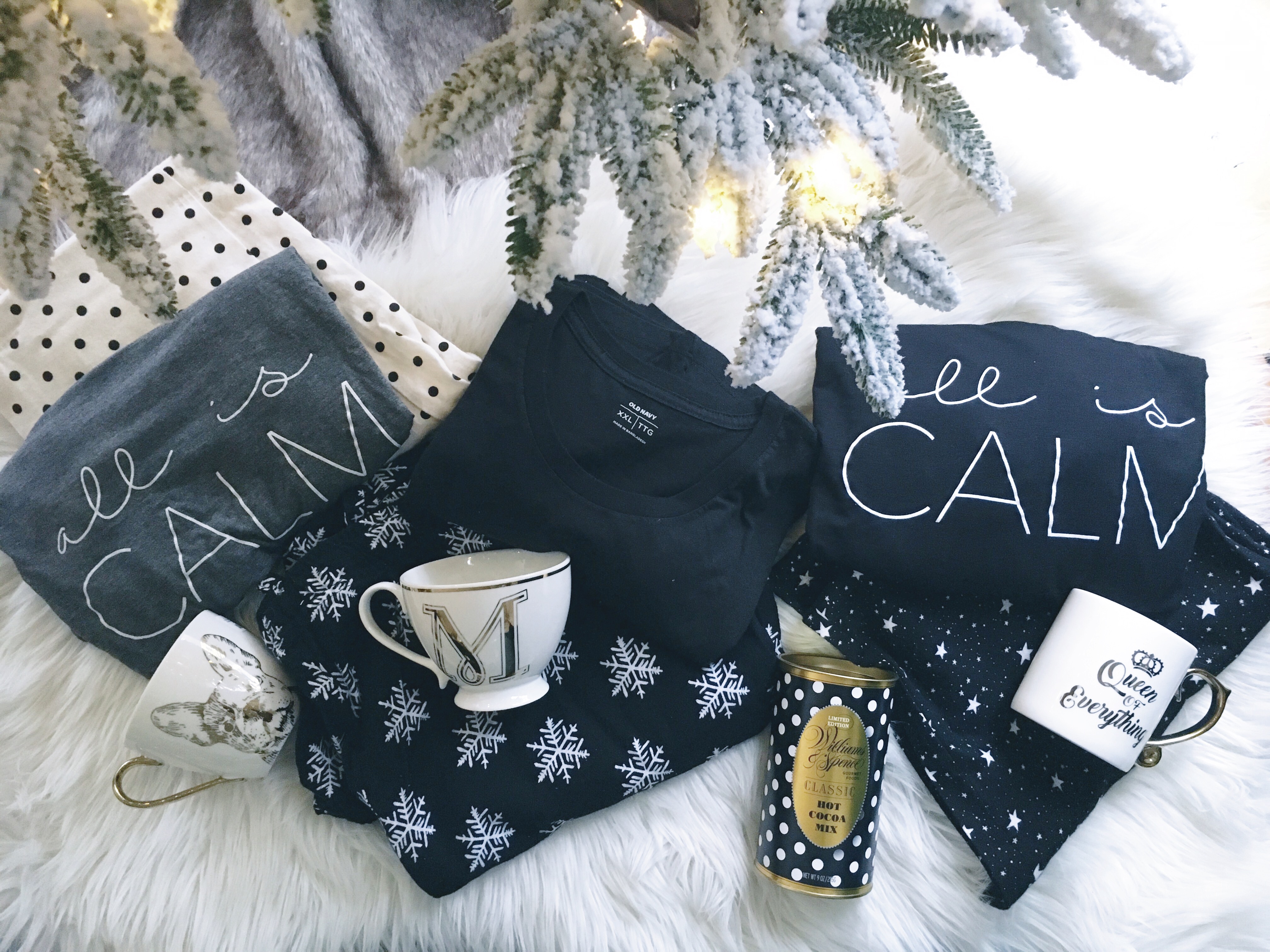 I also always like to include something we can do as a family and this year, it's the classic Charlie Brown Christmas movie.
You still have a time to put together a little December 1st gift.  It can be something as simple as an ornament and a candy cane.  Really it's meant to be a little treat to get those you love into the Christmas spirit.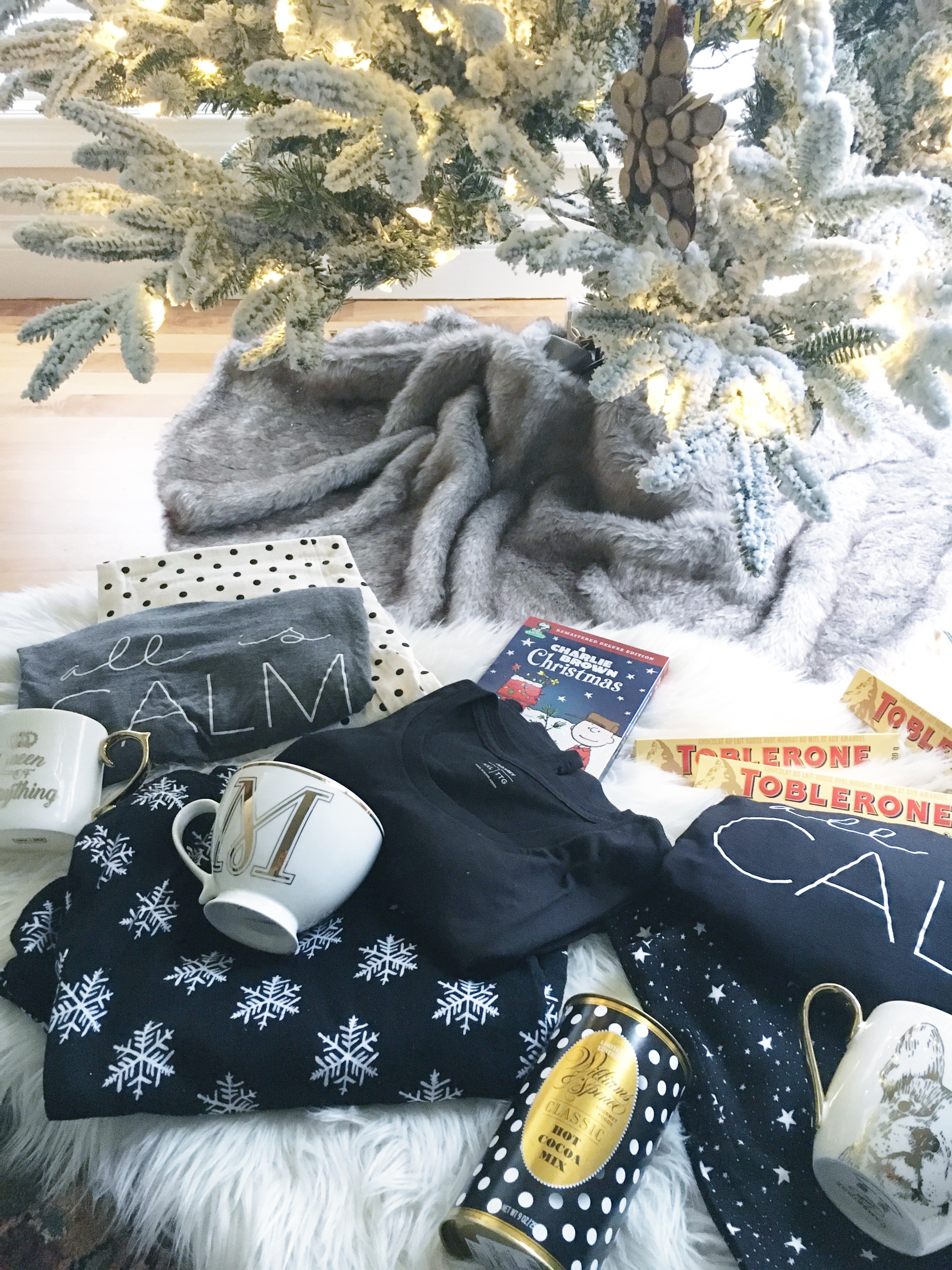 Here are a few things you might include…
ornament that reflects the person
old-fashioned church treat bag (mandarin orange, peanuts, Christmas candies)
Classic Christmas candy (Turtles, Hershey Kisses, After Eight's, Toblerone)
Christmas CD
fuzzy socks
puzzle for the family
game for the family
Laurel and I were just talking and saying how people already seem so frenzied and stressed already and it isn't even December.  Take a moment and breathe….sometimes the simplest gestures are the ones most remembered and appreciated.