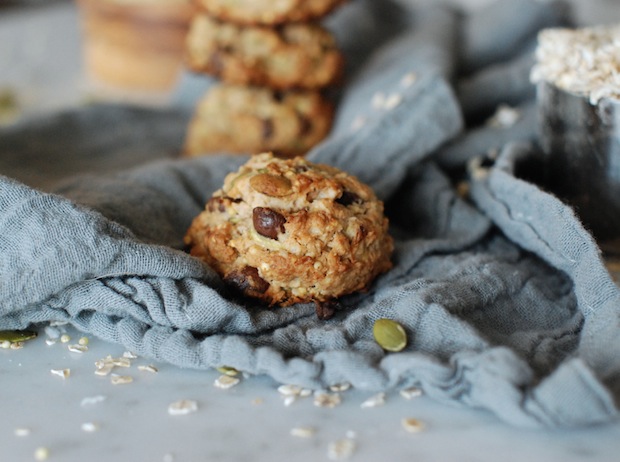 For months now, I've been on hunt for a power cookie that is truly one that I can get excited about. We have tried our fair share of em but there's usually a huge amount of sugar or other non desirable ingredients in them, which, in my opinion, defeats the purpose of a power cookie.  And since Melina has found out that she's celiac, "gluten free" recipes are most definitely on my radar. She is still in the state of thinking that being a celiac is going to ruin her life…for. ever. In a very 15 year old way!! So I'm taking it as a challenge to keep pumping food out of the kitchen that one might never guess has any label on it.
All this to say, that after not finding a power cookie that made my taste buds explode, I got real brave and attempted to create my own recipe. You know crap is getting real when I get into creator mode in the kitchen. I usually watch Pam in awe of her talent to come up with her own recipes …especially when it comes to baking. It's more than a throwing a bunch of stuff in a bowl…there's a bit of science to it. Add the gluten free component and you've just added one more level of chemistry to it. So…this wasn't a one batch wonder. Nu uh… it was some trial and error to get the consistency right as well as the flavour. I'm pretty stoked with the result though.  This power cookie is chock full of the healthy stuff…millet, flax, pumpkin seeds and…wait for it…zucchini. (Shhh…That still hasn't been revealed to Lincoln). But I'm not lying when I say that I have made 4 batches this week and they get eaten up just as quickly as I can make them. They taste so ridiculously good! Hope you enjoy…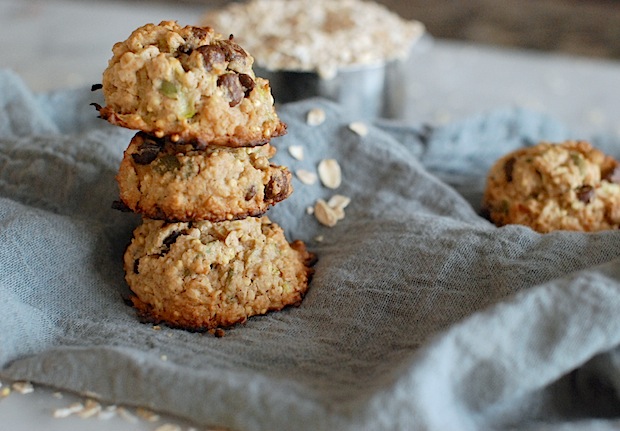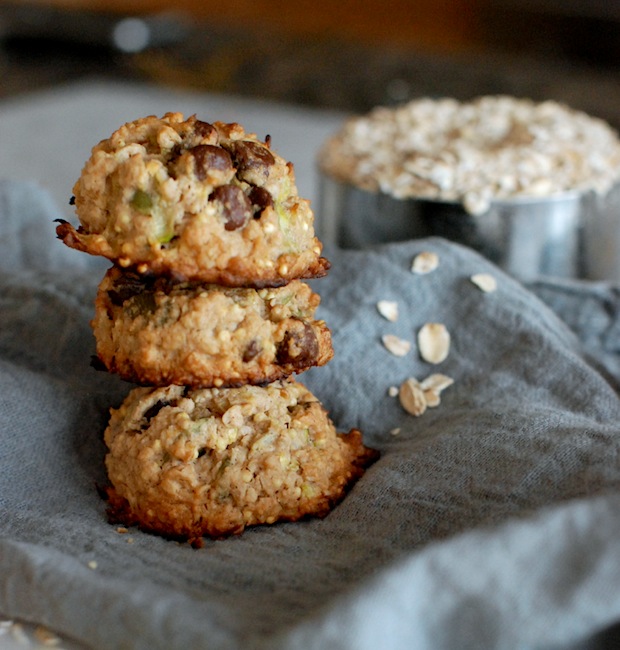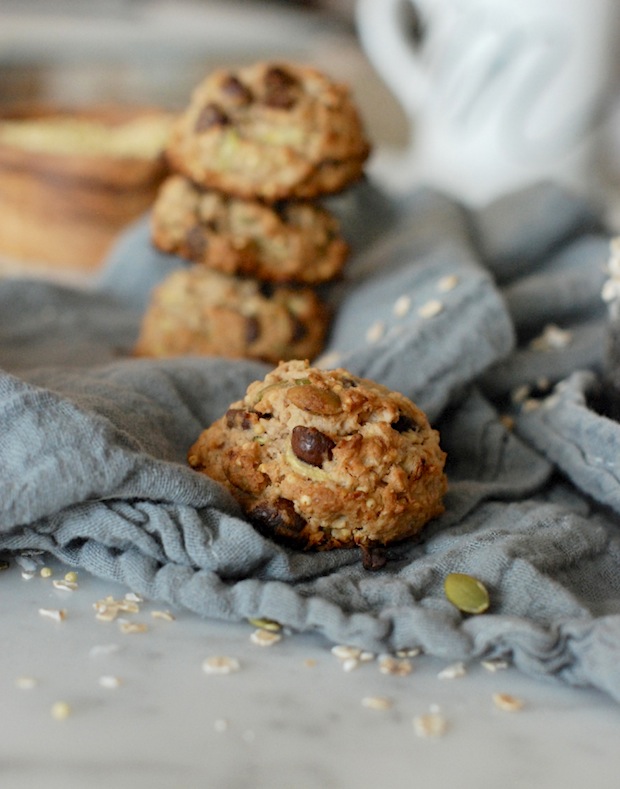 My inspiration came from these yummy sounding cookies from Joy the Baker. I haven't made them yet, but it's gonna happen soon! Hope you all have an AMAZING weekend xo Laurel

Healthy Power Cookies
Ingredients
1 cup oats
1 cup oat flour *
½ cup gluten free flour blend **
3 tbsp millet
2½ tbsp flax seeds
1 tsp cinnamon
2 tsp baking powder
½ cup pumpkin seeds
¼ cup unsweetened shredded coconut
½ tsp salt
1 cup chocolate chips or cacao nibs
½ cup coconut oil, melted
½ cup maple syrup
1 heaping cup, grated zucchini
finishing salt (optional)
Instructions
Preheat oven to 350 degrees and line a cooking sheet with parchment paper.
Stir together dry ingredients: oats, oat flour, flour blend, millet, flax, cinnamon, baking powder, pumpkin seeds, coconut and salt.
Stir in chocolate chips.
In a separate bowl, combine coconut oil, maple syrup and zucchini.
Add wet ingredients to dry ingredients.
Let sit for 5 minutes and then use cookie scooper to place rounds on cookie sheet.
Add sprinkle of finishing salt if you choose.
Bake 8-10 minutes.
Let cool 5 minutes before removing to cooling rack.
Prep
* oat flour is simple to make. Simply blend oats in a blender/magic bullet
** I used a flour blend that contained xanthan gum as it has binding properties to keep my cookies from being crumbly.
Be sure to not over bake them or they will harden quickly.