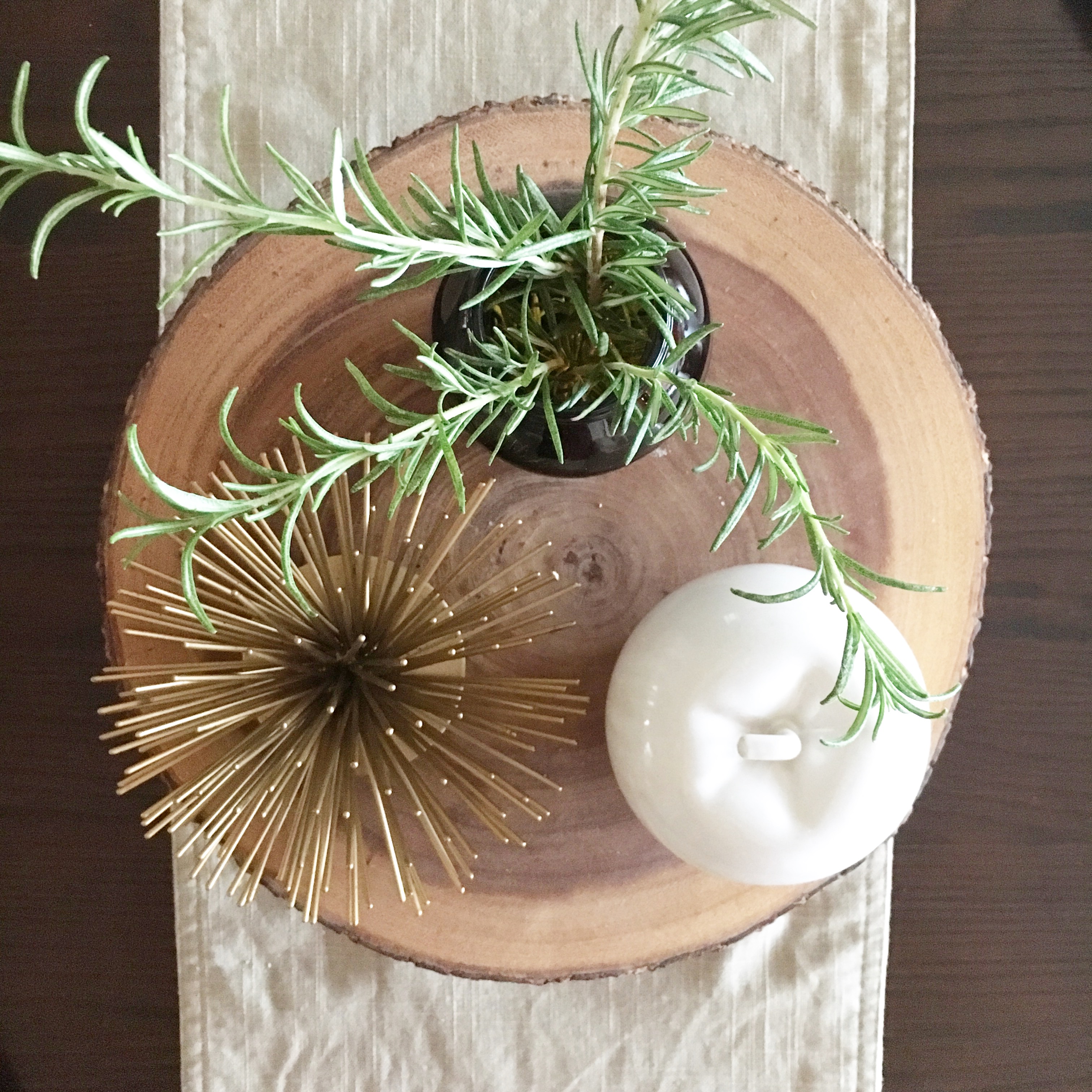 We were prepared for some pretty crazy storms here on the West Coast over the weekend.  Jason was cleaning out drains, checking gutters and battening down the hatches!  The storm did bypass us for the most part, but we are in full fall mode with lower temperatures, gray days and rain….yes, it's supposed to rain until Sunday!  So this summer girl struggles a bit…or a lot… with the lack of sunshine, but I'm trying to look on the bright side and enjoying wearing sweaters and rain boots and making comfort food.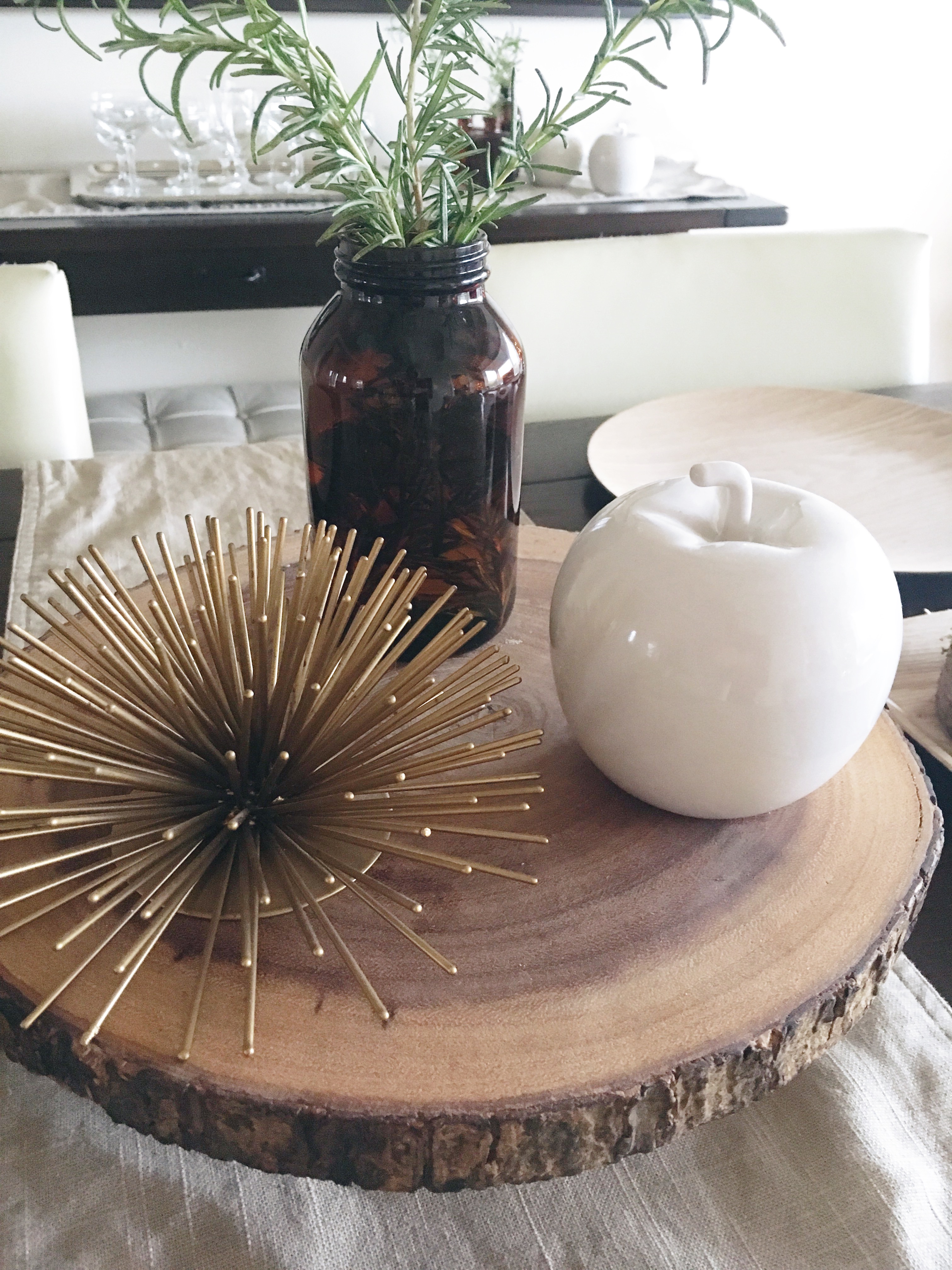 We had a few of Mac's hockey teammates and their families in for dinner on Sunday night after his game.  I decided to keep it super casual and simple and in keeping with the weather.  And I needed to prep in advance as everyone was coming over right after the game.  Here's the menu I decided on…
Charcuterie with Assorted Crackers
Fresh Bread
Fig, Yogurt and Almond Cake
Chocolate Cake with Vanilla Ice Cream and Homemade Hot Fudge Sauce
So, I made the soup and the chili the day before and had them both heating in crockpots while we were are the game.   Once we got home, we put the charcuterie board together.  With a couple of us working at it, it only took about 10 minutes.  I figure you can never go wrong with meat and cheese when it comes to teenage boys.  And I love that everyone gathered around the kitchen island as we ate it and enjoyed the Apple Cider Moscow Mules, that is, the adults.  I had picked up some fresh pressed apple cider from Lepp Farm Market on the weekend to make a fall cocktail…sooo yummy.  And the kids loved the apple cider on it's own.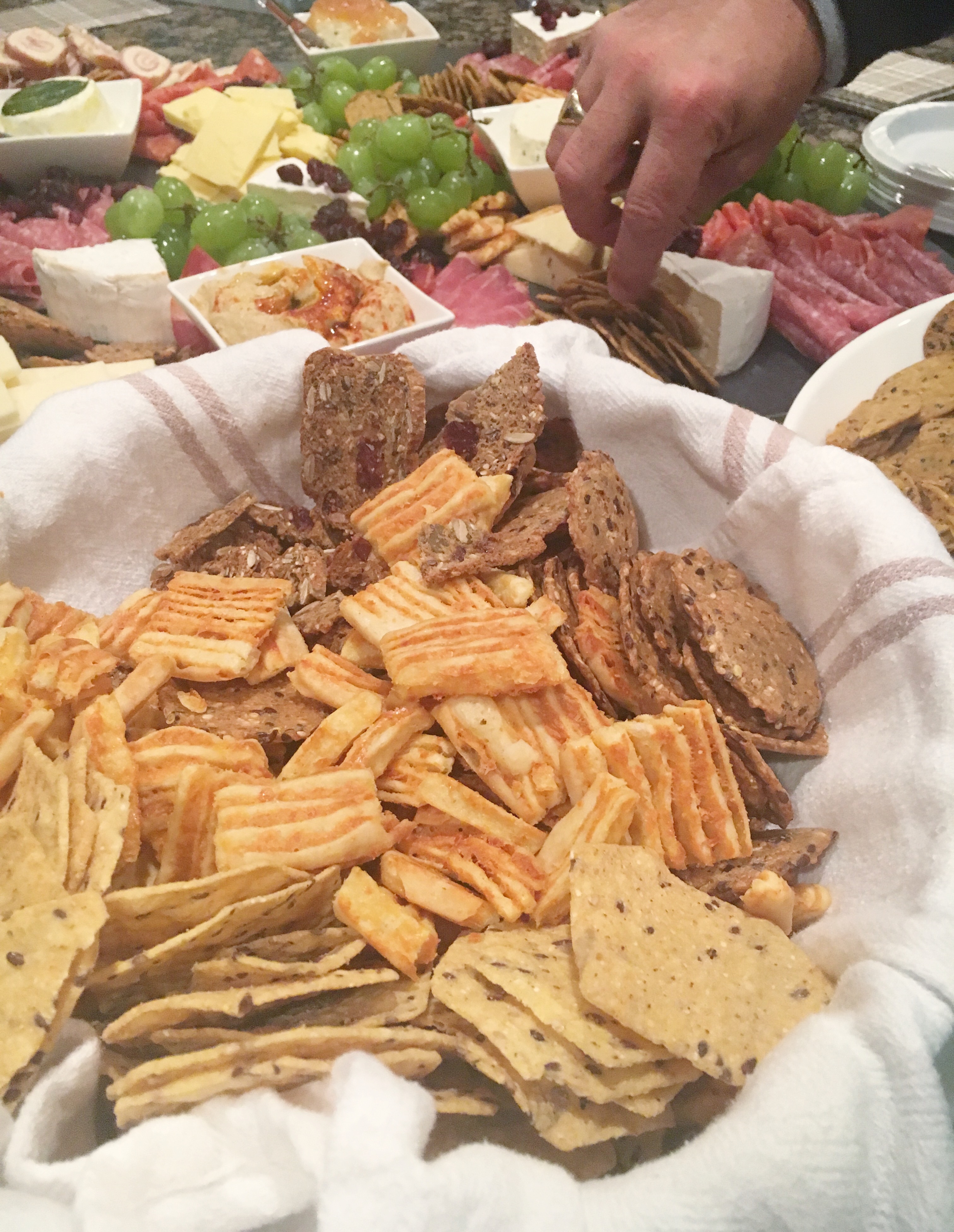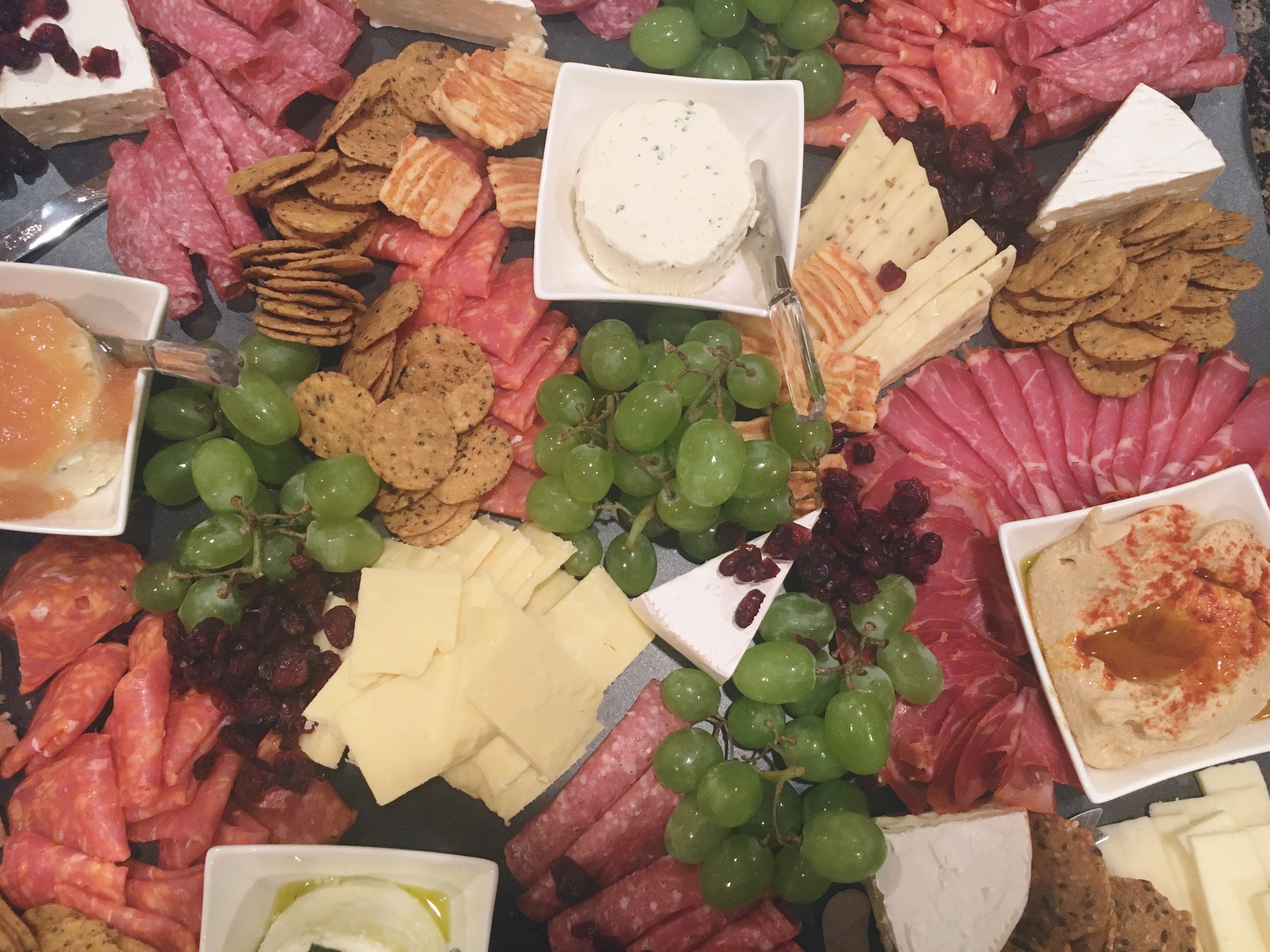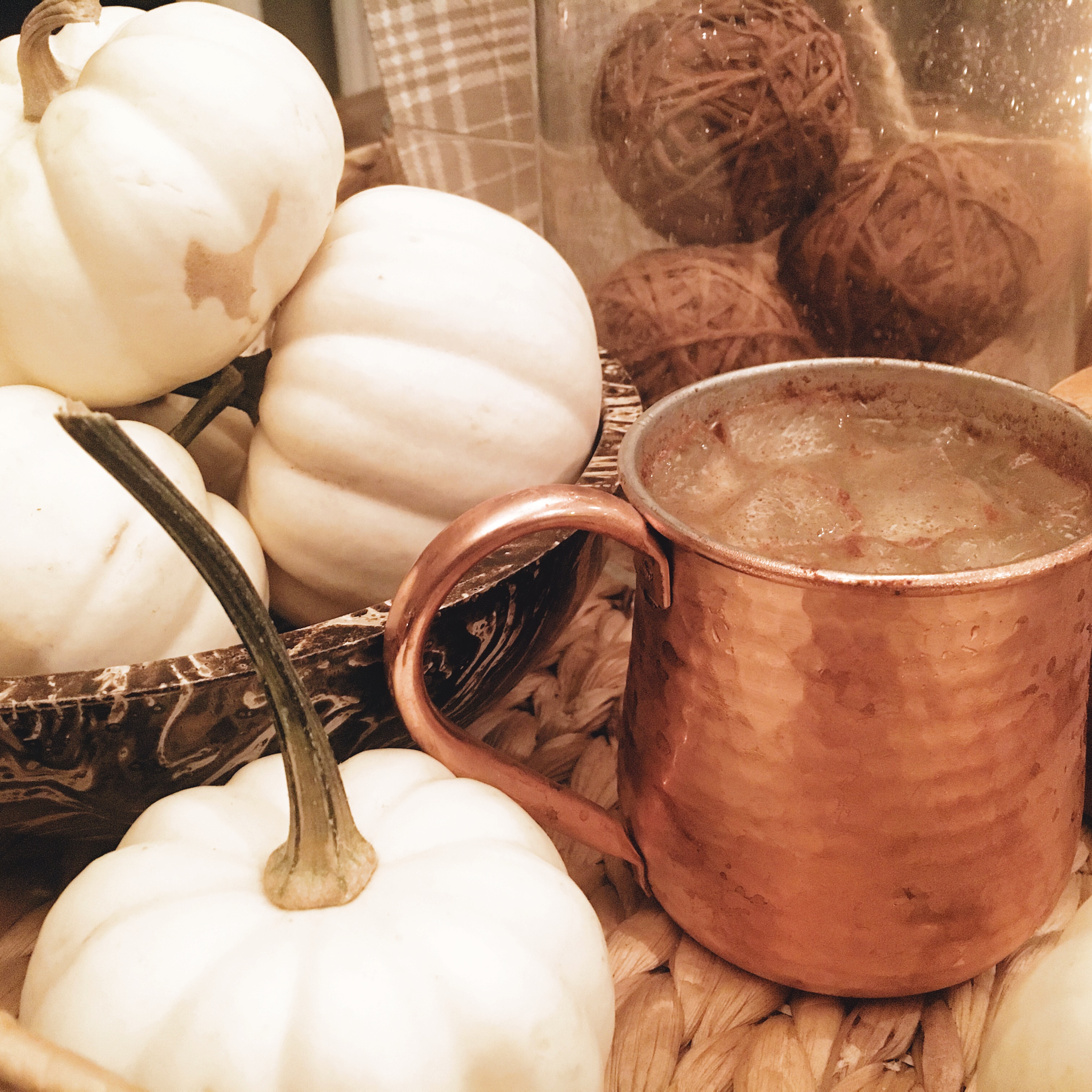 Ok, truth here…the fig cake was alright…it was a lot of work.   For the kids, I made Texas sheet cake, without the icing, and served it with vanilla ice cream and homemade fudge sauce.  It was a big hit!  I made the cake in advance, cut it into squares and had frozen it.  Sometimes the simpler, old stand bys are the way to go!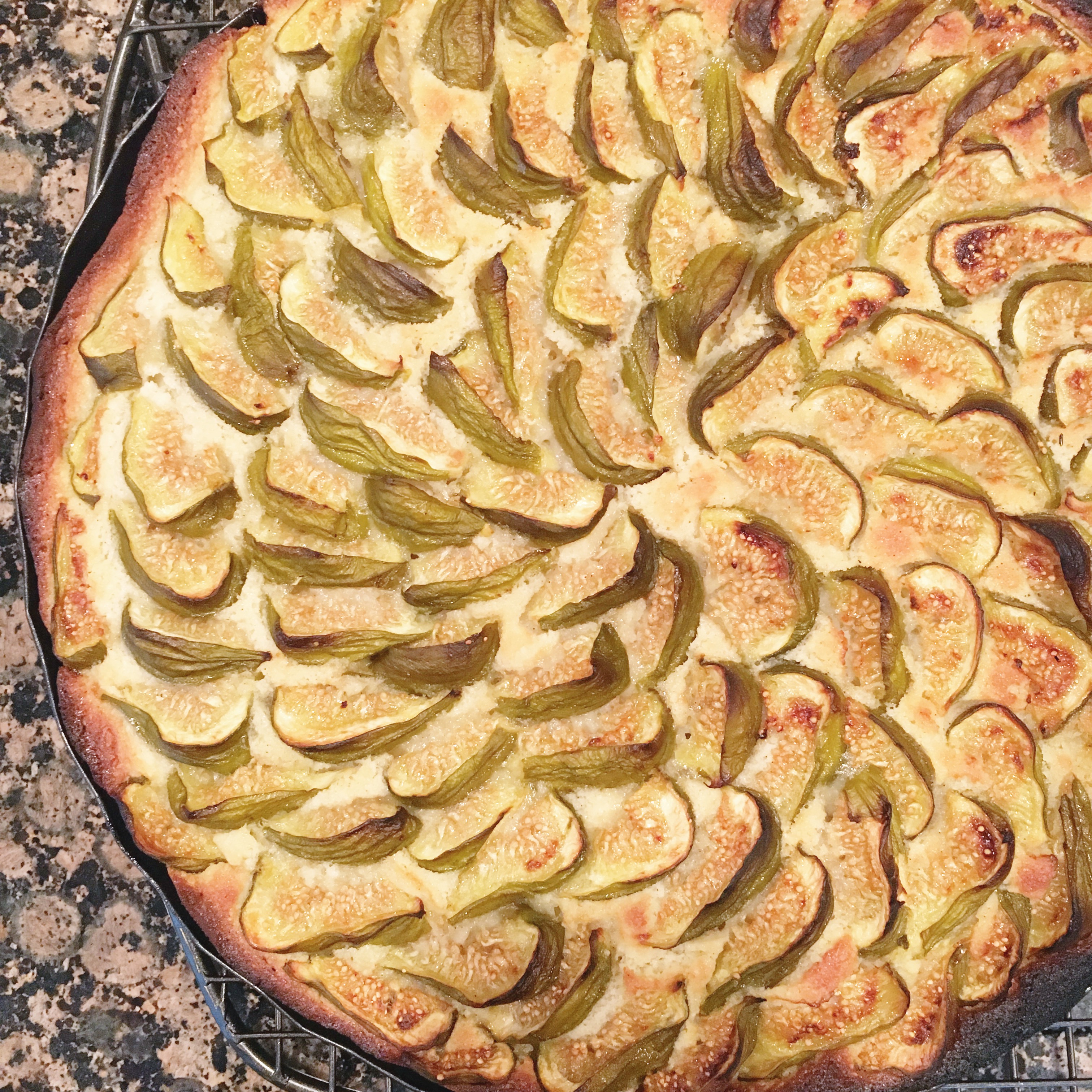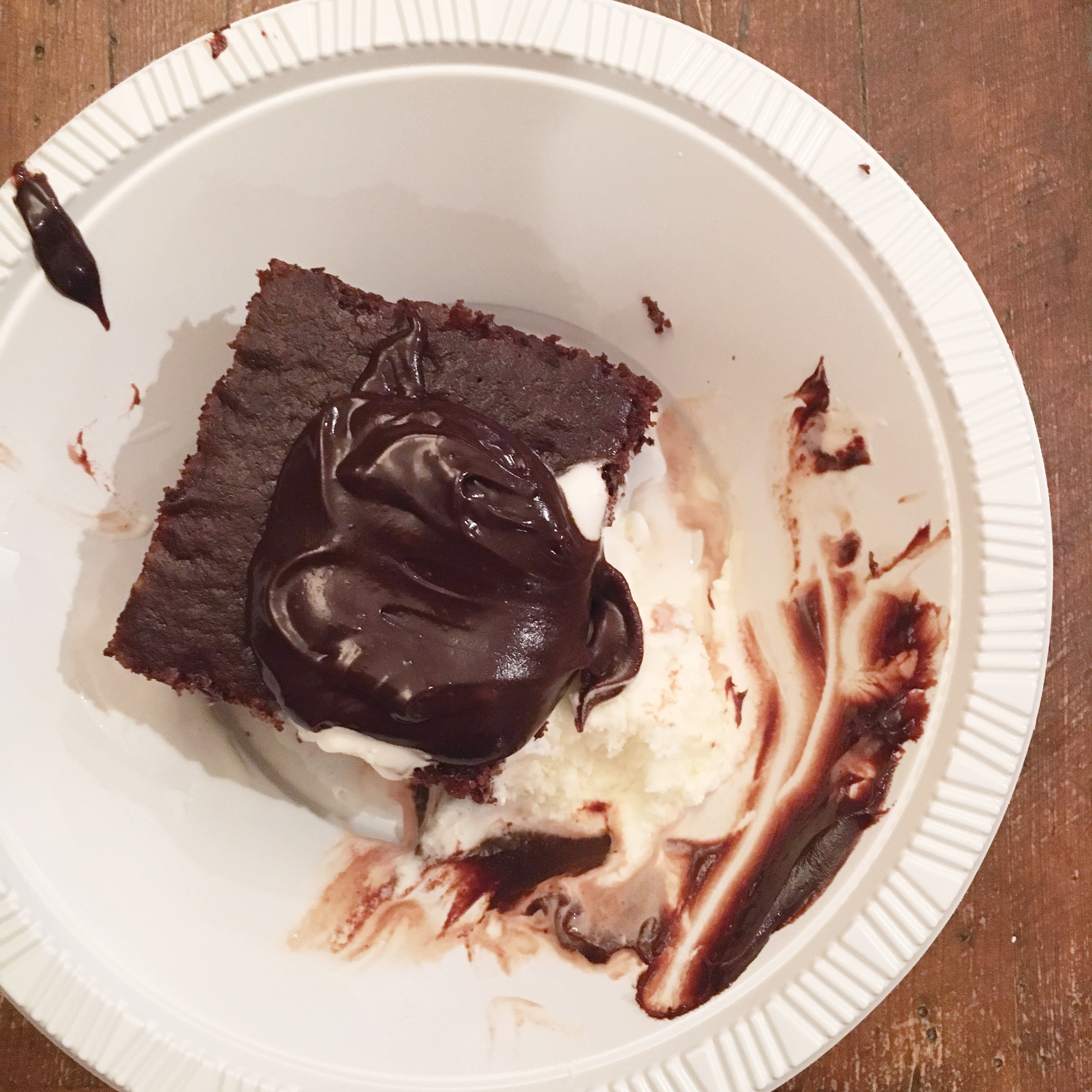 I kept the table very simple, using rosemary from my yard as greenery.  And I even used disposable dishes.  I know, not super classy, but so much easier and I didn't have enough "real" bowls for everyone.  Really the whole meal was very low stress as so much could be prepped in advance.  I loved having a warm, cozy meal and a full house on an otherwise dreary fall night.  I know I've said it before, but you don't have to knock yourself out when you entertain.  If you put such high expectations on yourself, you probably just won't do it…and then you miss out.  Rather, keep it simple, prep in advance and just enjoy getting together.