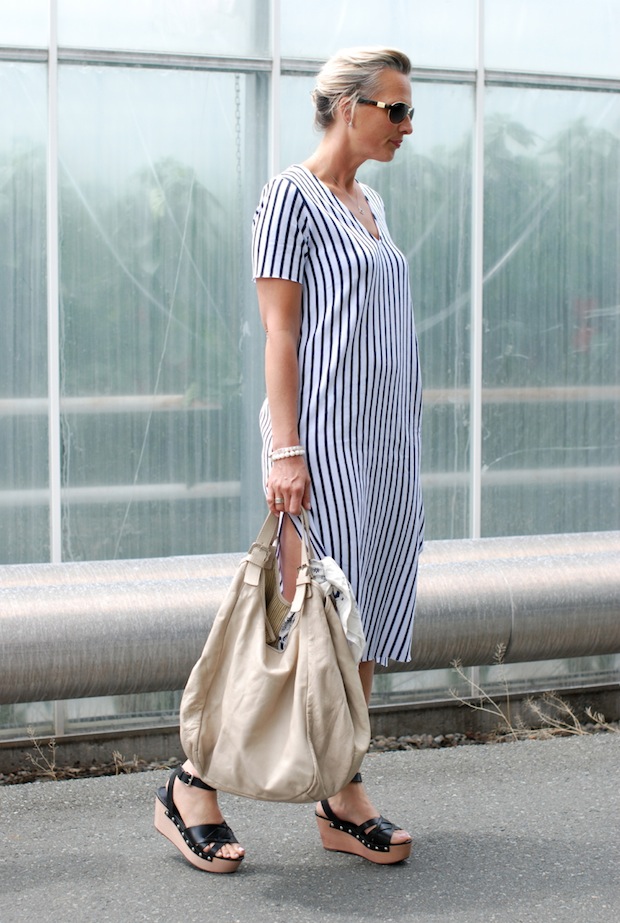 I realize I'm kinda late to the party, but seriously digging stripes right now. Why has it taken me so long to have this revelation? It started with a striped tee I bought this spring..and has evolved since. While the tee had horizontal stripes, I opted for a vertical pattern with this dress. Hey, and while we're on the subject a little side note,  horizontal stripes don't need to be avoided like the plague.. Contrary to the rule we've all been taught (by who, anyways?!?), horizontal stripes DO NOT automatically make you look bigger…just pick your stripes carefully, choosing the width and colour combo that works for you.
There are so many combinations out there and while I tend to be a purist, gravitating to white/cream with navy, I've seen many twists with denim, charcoal and soft pastels that would look gorgeous with some glowing summer skin.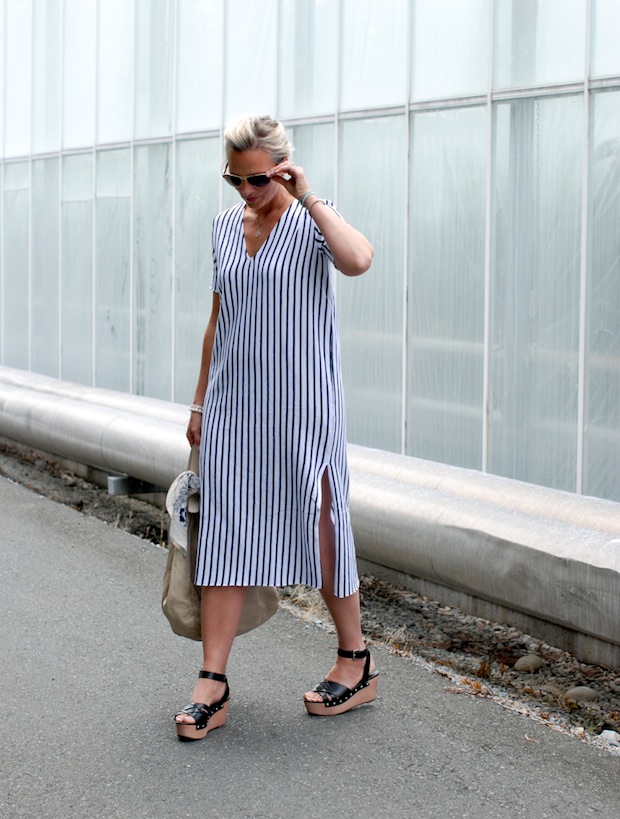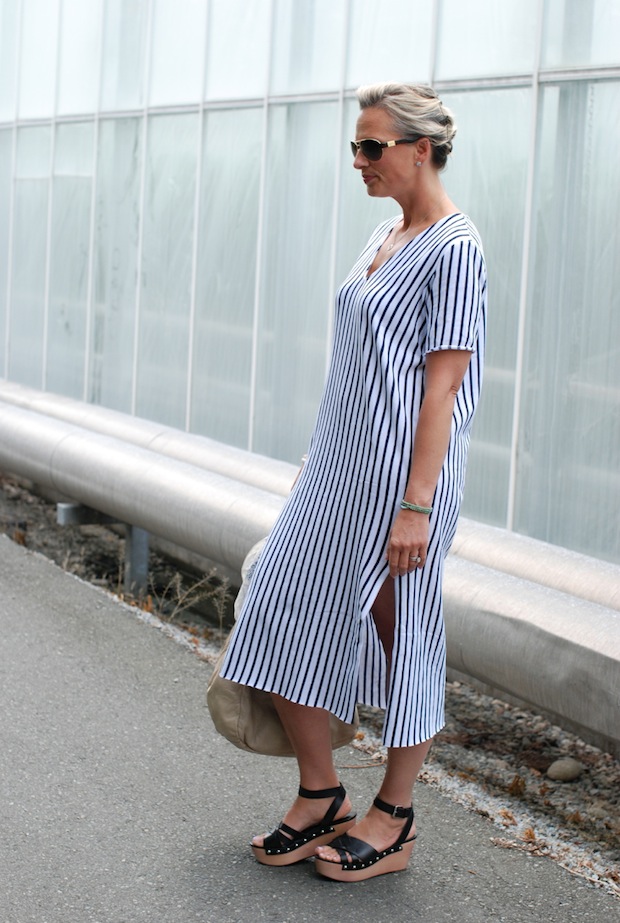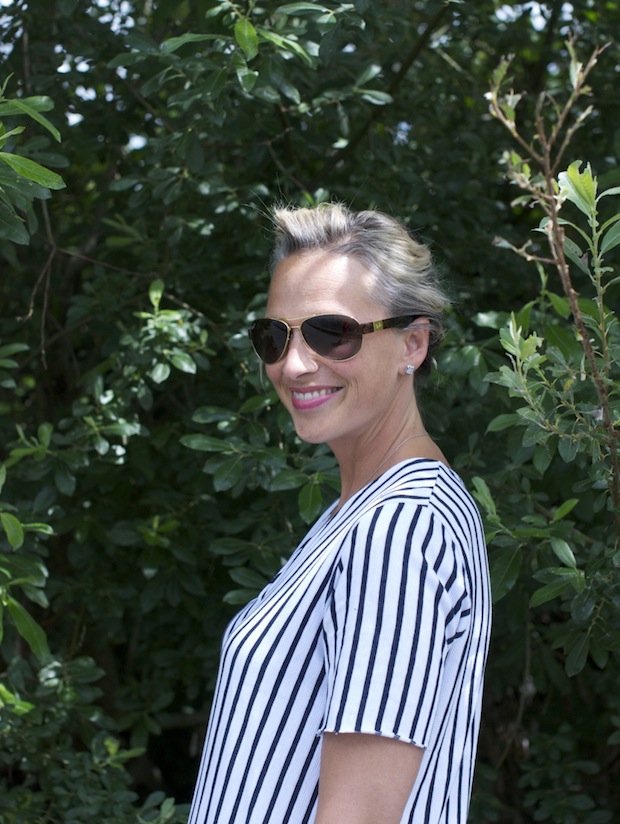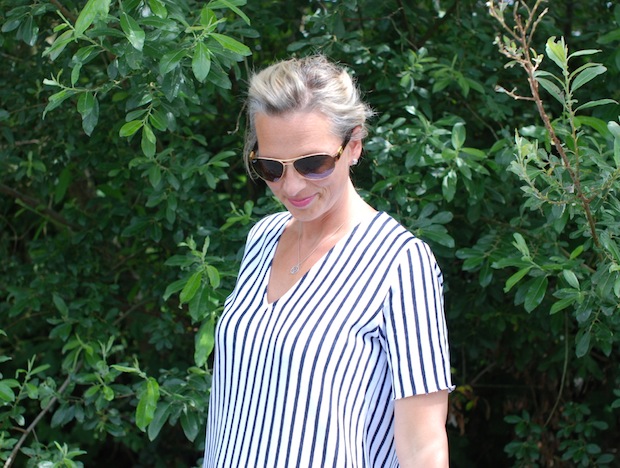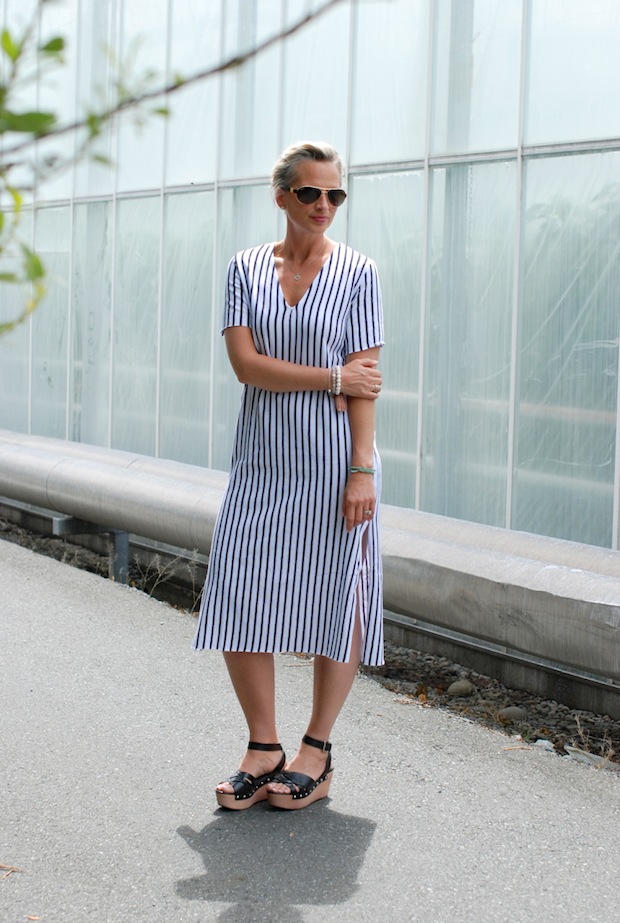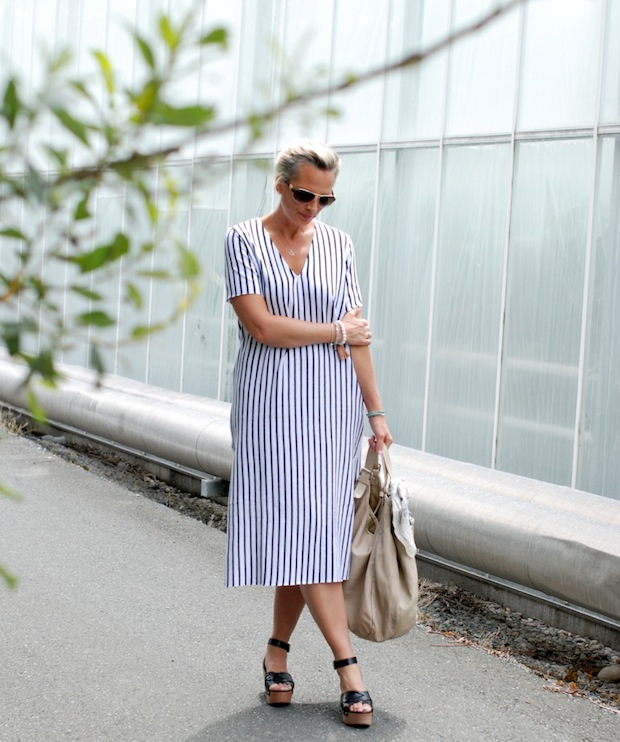 I've done a little research and found some other striped pieces that are not only pretty brilliant but are all marked down thanks to July 4th sales (yes!!):
**make sure you are on the US site for each of these brands to take advantage of their July 4th sales.
Happy shopping! xo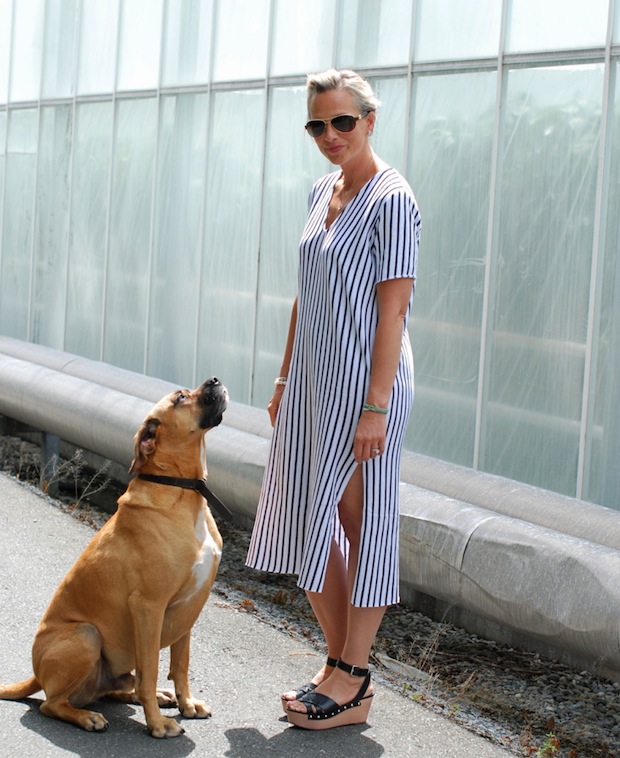 | Dress – sold out from Zara, but similar here or here | Sandals 50% off right now!| Sunnies | Tote, old, high and low options | Bandana (on tote) |