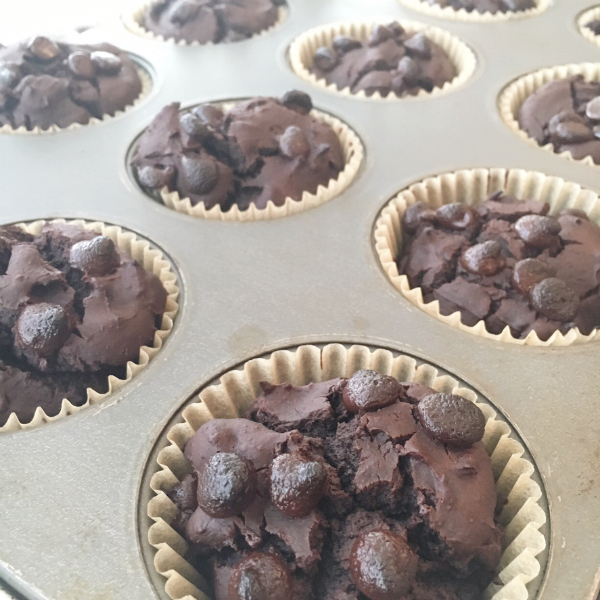 Ok, I had heard the fuss about black bean brownies and wasn't interested.  How could that possibly taste good?  I don't know what possessed me to give them a try last week, but I'm a believer!  I totally tricked Mac…he had no idea there were black beans in them and he loved them!  In fact, I had to hide a few for myself in an undisclosed cupboard, to make sure that I would get a few! I used this recipe, which was vegan, and made a few changes.  They are still gluten free and taste super yummy!   I would describe them as a dense, healthy, guilt-free version of two bite brownies.  Look, I'm definitely not vegan and I don't have a gluten allergy, but I'm all about eating whole foods that are good for you…but they have to taste good or why bother, right?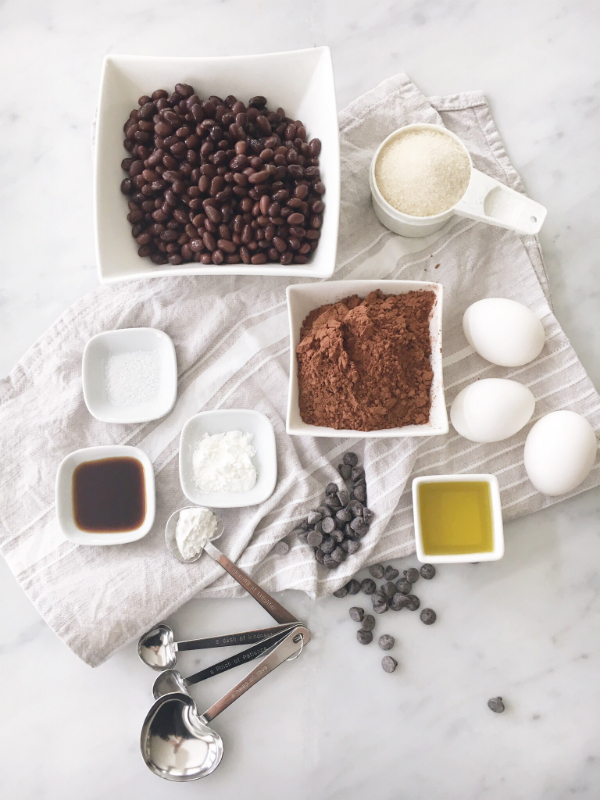 Black Bean Brownies
Author:
adapted from Minimalist Baker
Ingredients
1 15 oz (425g) can black beans, rinsed and drained well
3 eggs
3 Tablespoons olive oil
¾ cup cocoa powder (the higher the quality, the better)
¼ teaspoon kosher salt
1 teaspoon pure vanilla extract
½ cup organic cane sugar
1½ teaspoons baking powder
Optional toppings: crushed walnuts or pecans or semisweet chocolate chips
Instructions
Preheat oven to 350 degrees F.
Lightly grease standard 12 slot muffin pan or use parchment liners.
Add all ingredients to food processor or Vitamix and puree about 3 minutes to make a smooth batter. Stop and scrape the sides as necessary.
Evenly distribute the batter into the muffin tin and smooth the tops.
Optional: Sprinkle with nuts or chocolate chips.
Bake for 20-26 minutes until the edges start to pull away from the sides and the tops are dry. Do not overbake.
Remove from oven and let cool 30 minutes before removing from pan as they will be delicate.
Enjoy!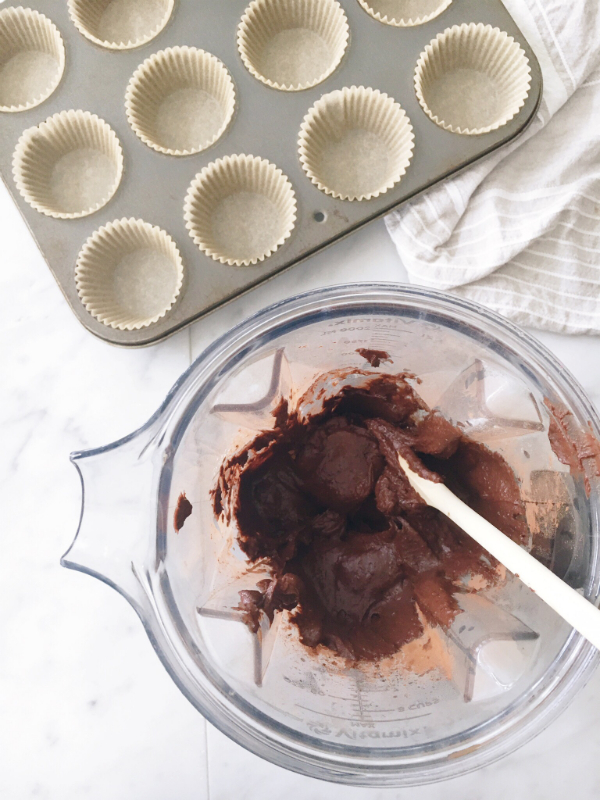 This recipe comes together very quickly.  High quality cocoa powder really is key.  I used Camino Dutch processed cocoa powder.  And I topped them off with no sugar added chocolate chips.  You can store these in an airtight container for a couple of days.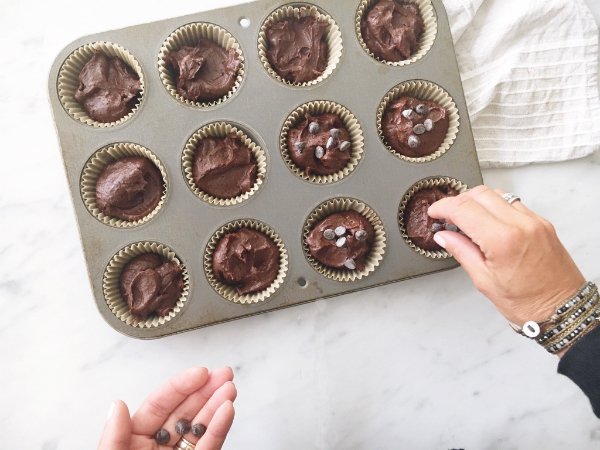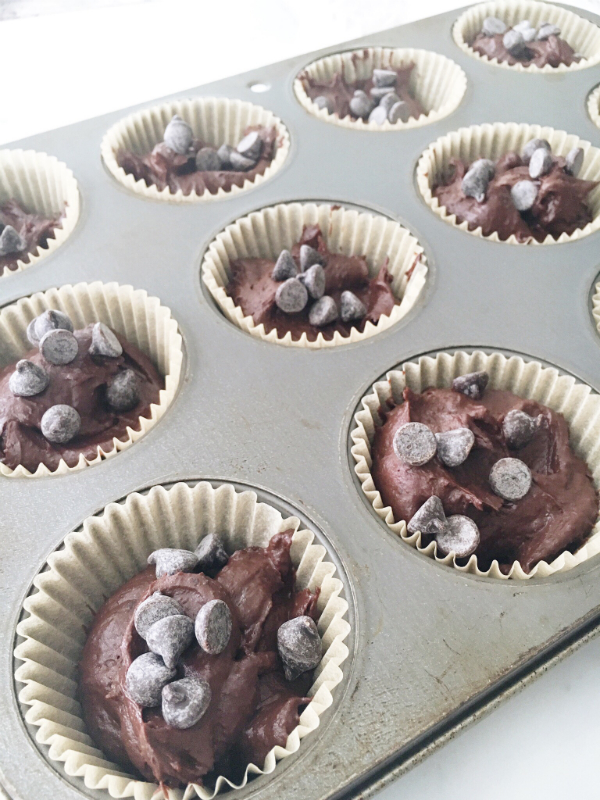 The bottom line is these don't look pretty, but they are a healthy treat you don't have to feel badly about eating or giving your kids.  Sometimes you just need chocolate, or at least I do, and these will do the trick!