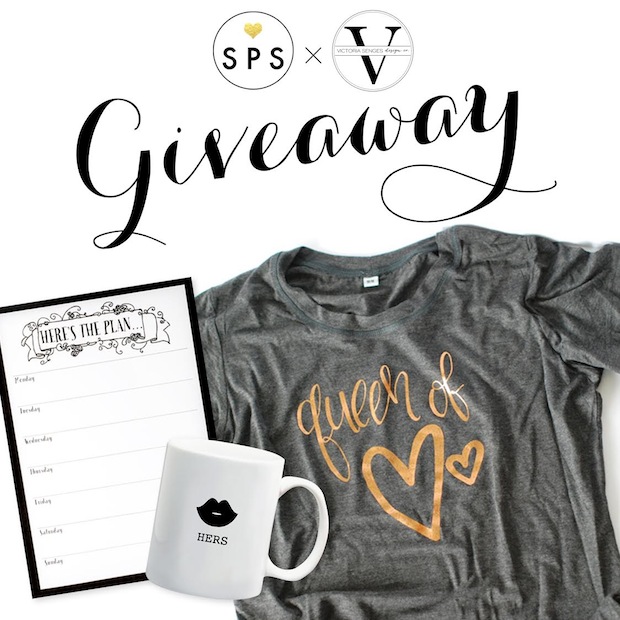 Just a little somethin somethin to sweeten this "hump" day… we have teamed up with the ever talented Victoria Senges to host a girly giveaway.
We love the pucker on Victoria's "Hers" mug…doesn't it look pretty much perfect? And if you are a meal planner….or know that it's time you become one…the weekly planner is gonna rock your socks off. I've been doing my meal organization on scraps of paper that continually get lost or thrown out…be better than me, ok?
Lastly, if you've had the chance to try one of our sleep shirts, you will be happy to know that we've used the same cozy bamboo fabric for this Queen of Hearts tee and have added the perfect amount of rose gold to amp it up…
Together, we think these treats will be the perfect way to make someone's day!
To enter:
Comment below and tell us if you're a meal planner.
Head over to Instagram and follow @victoriasenges @sugarplumpam @sugarplumlaurel
-Also on IG, tag 2 friends in a comment… you can tag 2 more friends for an additional entry.
-For a bonus 5 entries, re-post our instagram giveaway photo with #vshopspsgiveaway
Giveaway will close Friday, March 11th at 10:00pm PST (Canadian Residents only ).
Happy entering, friends!! Good luck xo