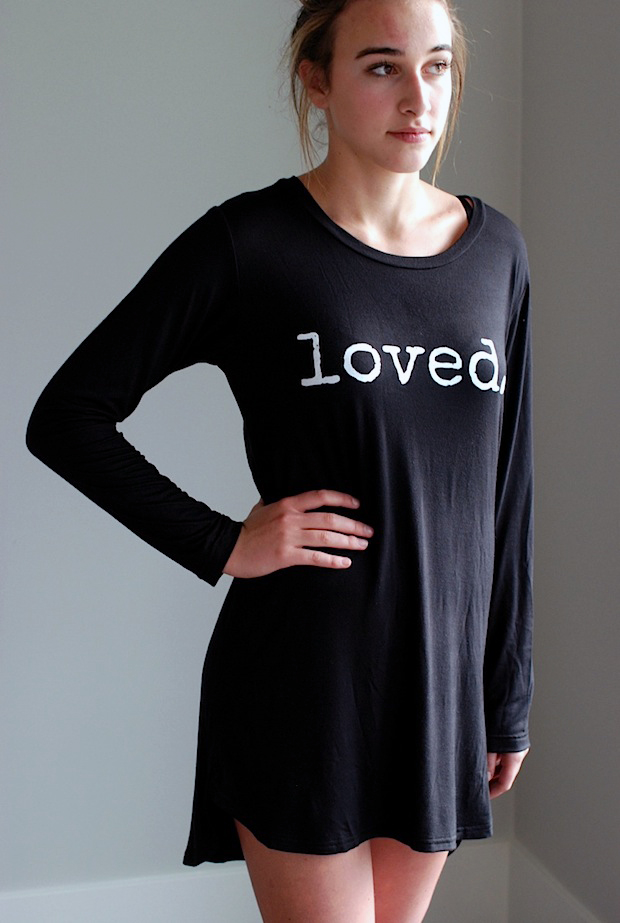 It's been so exciting to hear your feedback on our sleep tees! Most happy to hear just how comfy you feel they are because if a sleep tee isn't comfy? Well, i know i wouldn't wear it. The bamboo fabric really does make a difference giving it a ultra soft feel. I'm a creature of habit, and my "Every tomorrow is a fresh start" tee gets thrown on as soon as i'm home for the rest of the evening…paired with my favourite pair of pajama pants, this is my version of a leisure suit! I haven't worn it "out" yet but…that hey, don't let that stop you. One of our friends spilled that she threw a coat overtop of hers to make a bee line for some fresh Saturday morning croissants at her local bakery. The early bird gets the worm!
In that vein, Pam and i thought it might be fun to create one for Valentine's Day. A design that spreads the love without being too Valentine-y! Here's our new sleep tee…. loved. …. cuz that applies to all of us. We are all loved, whether by our families, our spouses, our friends, our Creator and, we hope, you love yourself too! Same awesome cut and fabric…emblazoned with a simple message.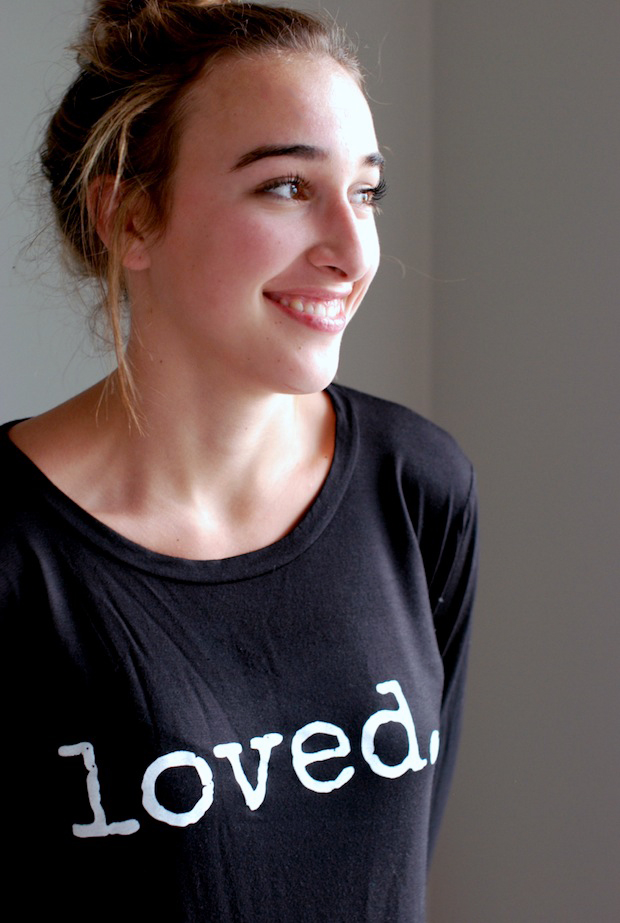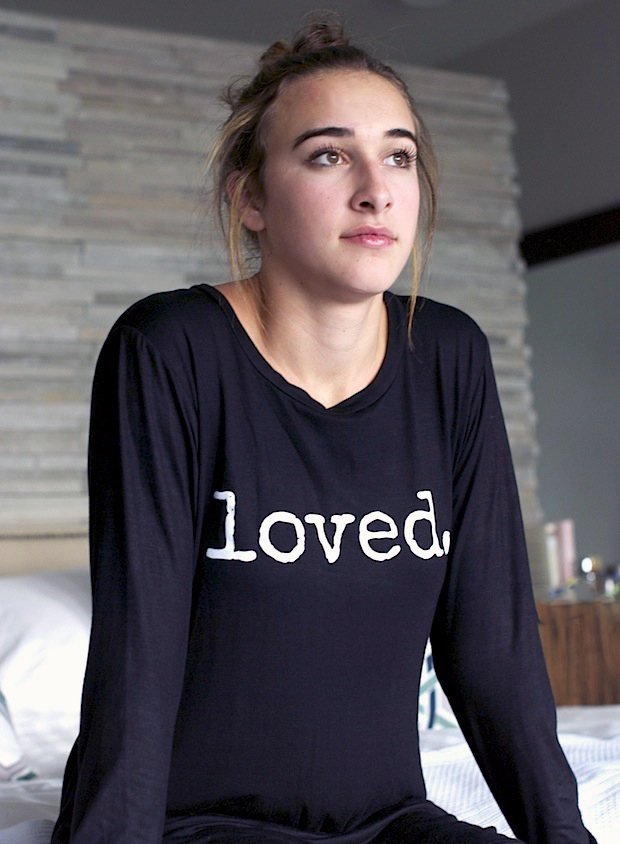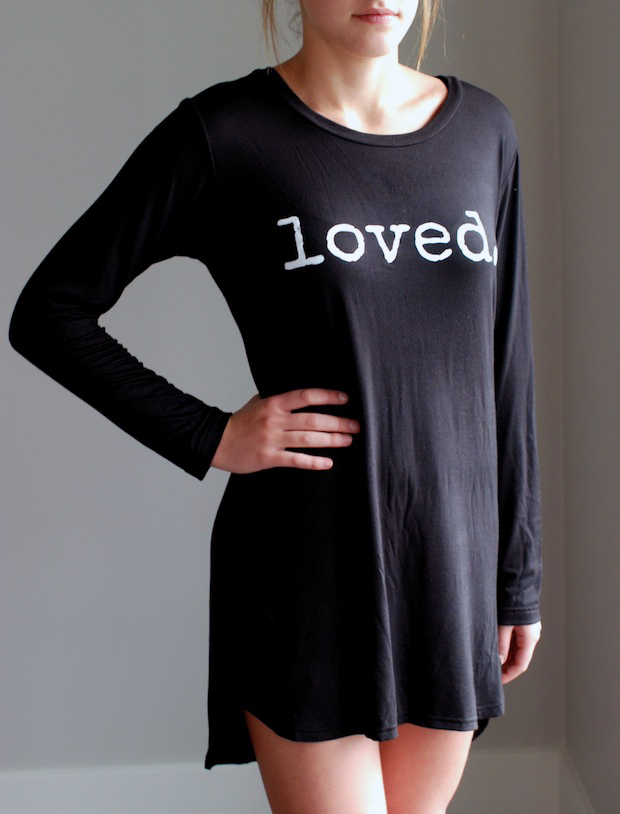 Happy to say that we've stocked up on our original tees too. We were super surprised (in the most thrilling way possible!) to have sold out of the Straight Outta Bed and Every tomorrow is a fresh start versions before Christmas so we've brought them back. Thank you for trusting us to create the perfect sleep tee! If you missed out the first round, we've got you covered…
Click here to find them on our online shop!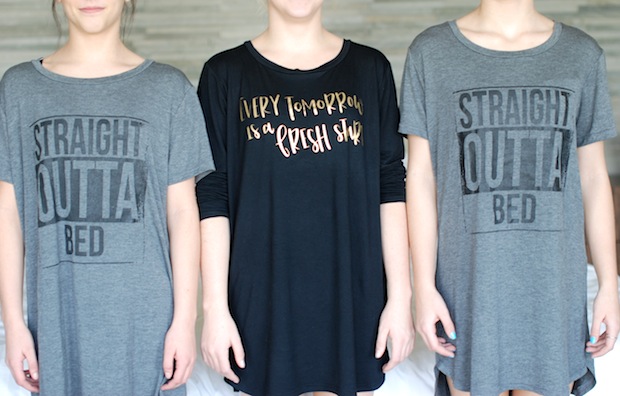 Here's to many comfy evenings and restful sleeps… and refreshed mornings, too…whether you're the roll outta bed type or the up and at 'em variety! Have a great week xo