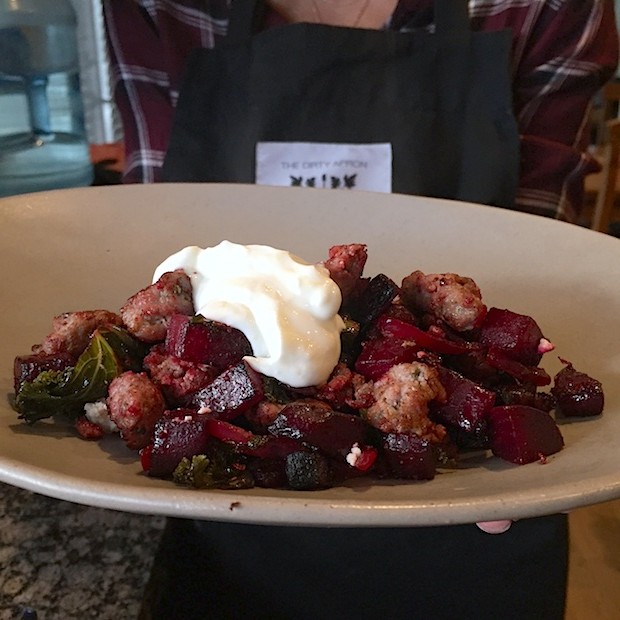 In my attempt to become more healthy, i have been grateful to have a friend who is a nutritionist, who has used me as one of her "case studys". Brave soul! Pretty sure i'm a nightmare case… hormone stuff, medication stuff…bahhh!! Bless her soul, she took me on without hesitation (or at least none that i could see!). Her goal? To help get my body happy once again! In the process, she has passed on a stack of recipes that incorporate good health… that doesn't mean no fat or no carbs. It means eating foods that support my "systems" and organs.
One of the favourites she introduced me to is this hash from Sarah Wilson, that i made some minor tweaks to. It is easily served as a one dish dinner (which i'm ALL for) maybe adding some biscuits or fresh bread on the side for the kids. The hash is completely filling and satisfying. It really is delicious…and bonus…it makes perfect leftovers. The flavours just continue to meld together…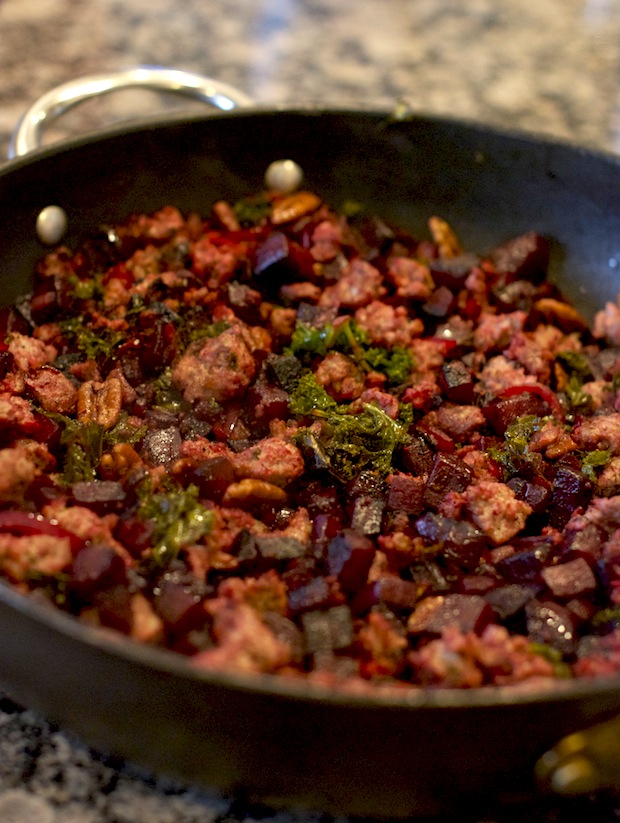 Scott likes to add feta…to everything. i skipped it on my portion, but it's an option for those who feel cheese is non-negotiable at every meal.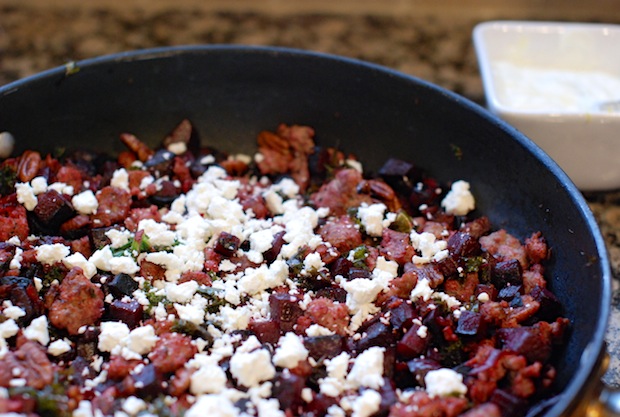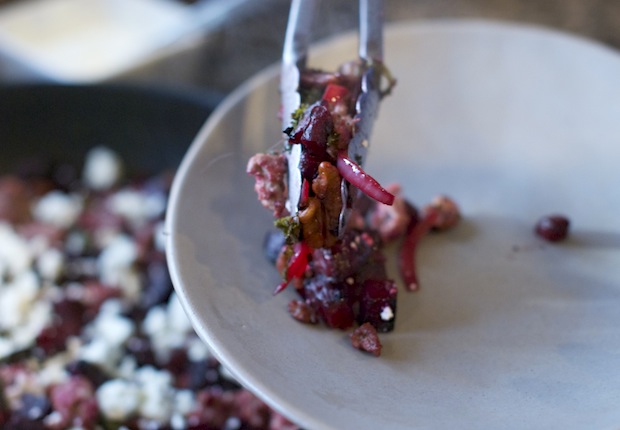 Hope you enjoy this healthy, hearty dish at your table…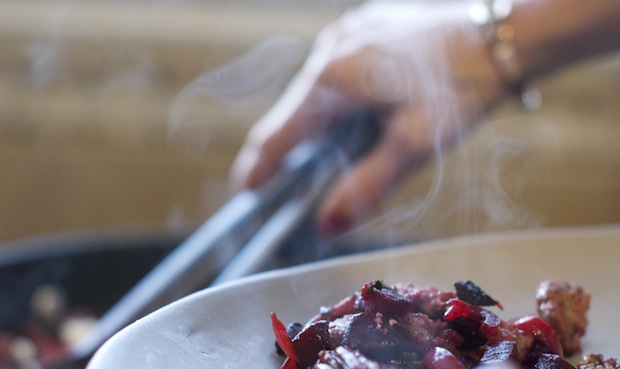 Sausage and Beet Hash
Author:
adapted from Sarah Wilson
Ingredients
5 good-quality turkey sausage
3-4 beets, cut into small cubes and roasted
red onion or a few green shallots
a generous handful of kale leaves, de-veined and finely chopped
splash of apple cider vinegar
handful pecans/almonds, chopped
plain greek yogurt
½ lemon, zested and juiced
olive oil, to serve
feta cheese, optional
Instructions
Place the beets on parchment lined pan and drizzle with olive oil. Roast at 375 degree oven for approx 25 minutes or until al dente.
Cook the sausage in a frying pan until almost done. Remove and chop into 1-in. chunks, then set aside.
Add the beet, onion and kale to the pan and sauté. Add a little vinegar and stir, scraping any cooked bits from the bottom of the pan. Cook for 3–5 minutes, until the kale is soft.
Return the sausage to the pan and add the nuts.
Combine lemon zest, lemon juice and yoghurt.
Serve with yogurt, a little oil drizzled over top and a sprinkling of feta.