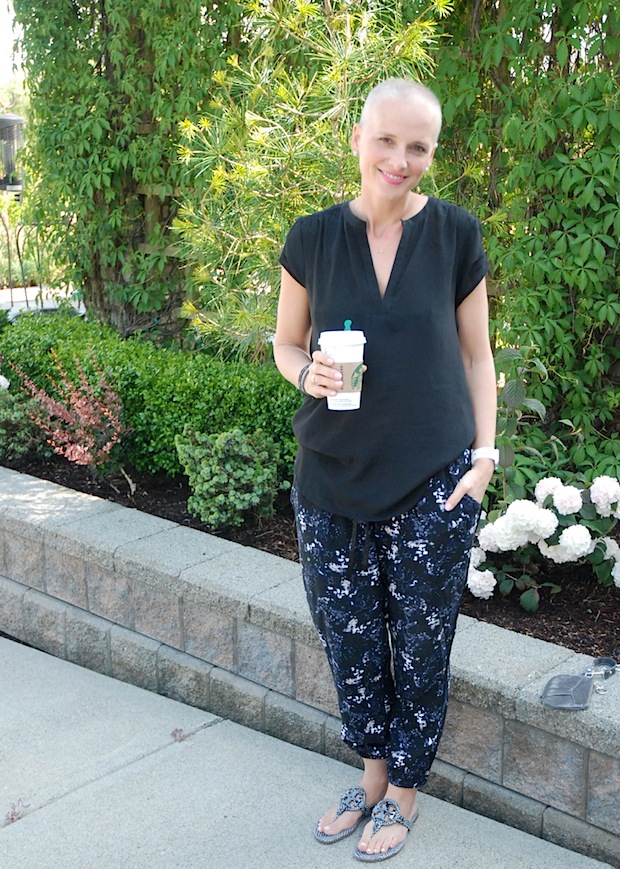 It feels so good to have more energy. Each and every day, there's a little more pep in my step and i honestly cannot tell you how grateful i am. A couple of weeks ago i really hit a low emotionally. I couldn't figure out why i felt depressed and quite simply wrung out. After talking to someone about it, they helped me work though the feelings that were really bringing my spirits down.  The loss of good health. The loss of independence. I suppose i hadn't realized just how much those "losses" were weighing on me. So when i say that i am enjoying the return of my energy and health, i REALLY mean it. Back to some of the the normals, like running errands… and actually caring how i look!
And with the warmer weather, i'm ditching the jeans more often for lighter pants, like these joggers. Thrown on with a breezy top and sandals, it's a look that's more summer worthy and might even be more comfy than denim!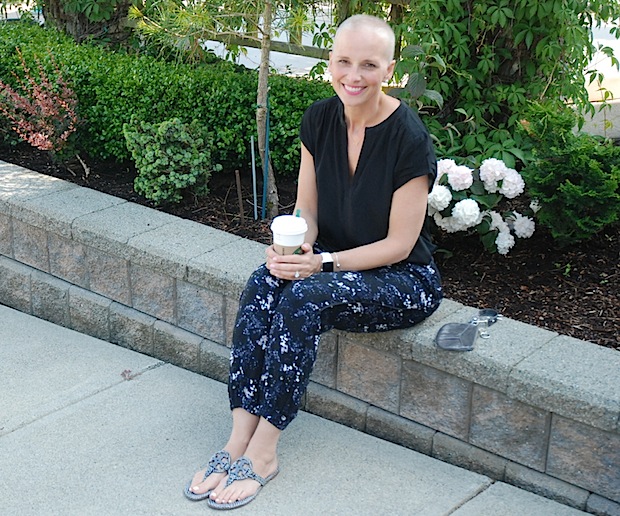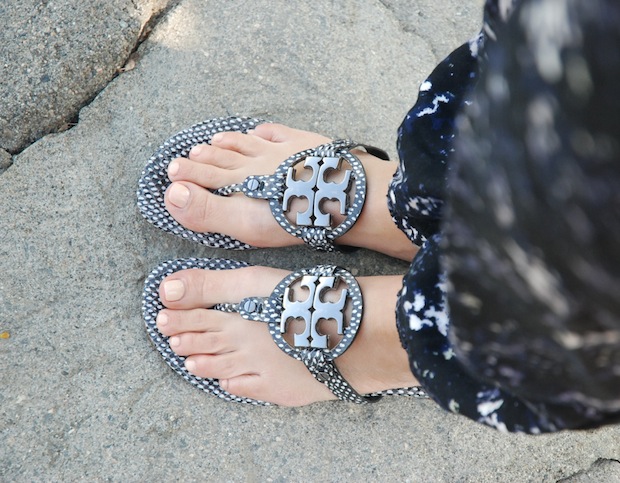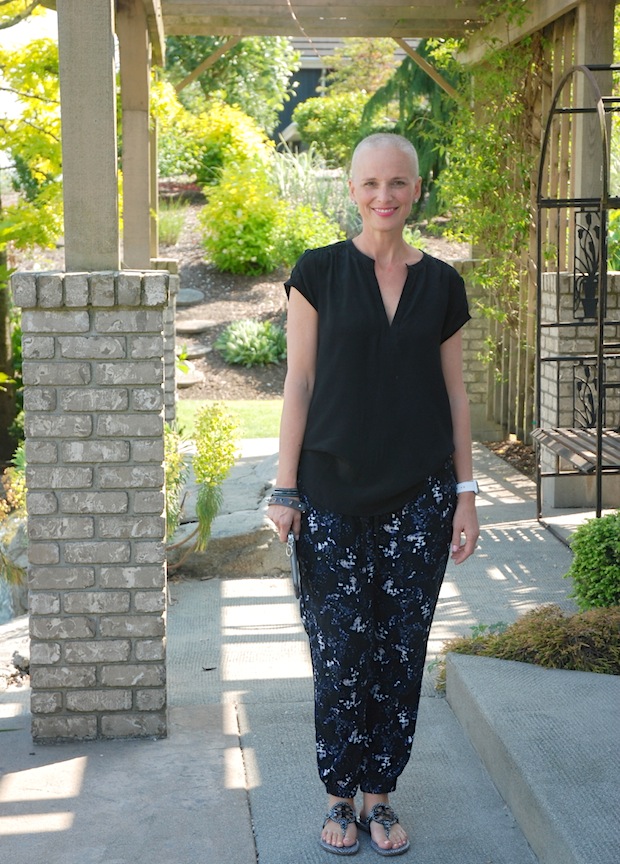 This top is one of my favourites… silk on the front and soft jersey on the back. It's one of those dress up or down pieces that gives you a ton of versatility.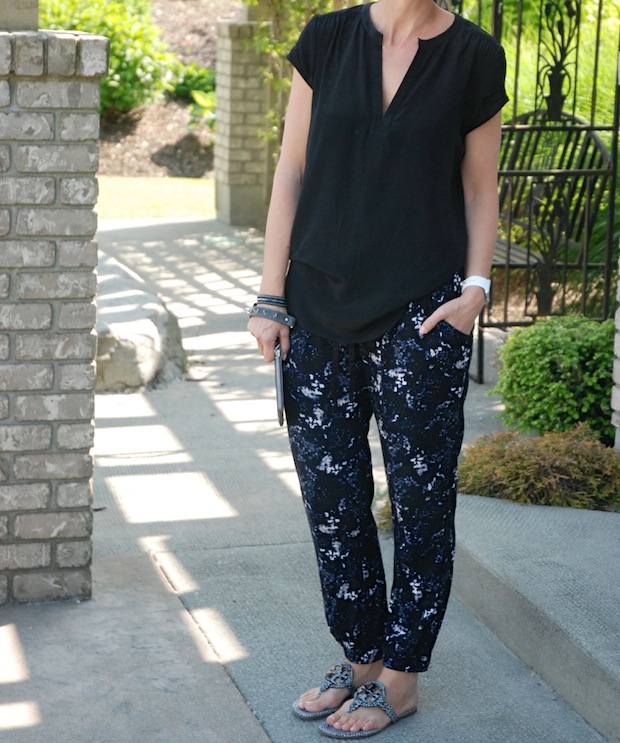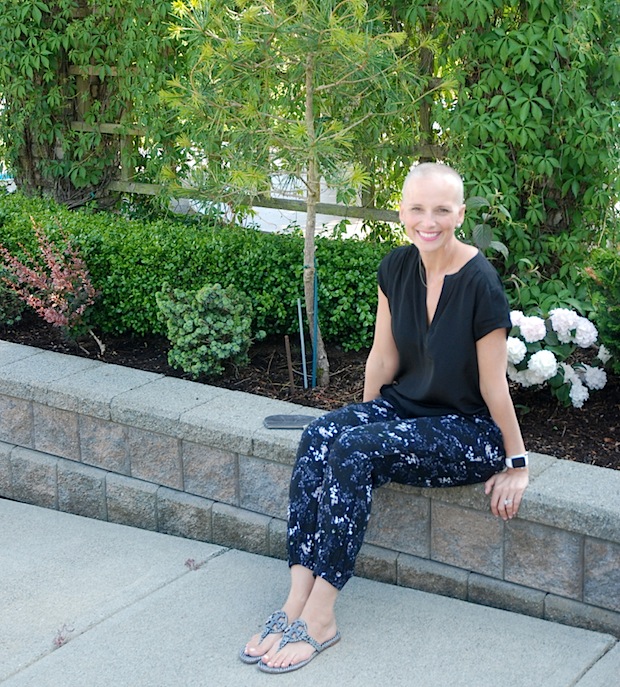 Outfit: Joggers | Top | Sandals, similar colour  | Watch | Wristlet