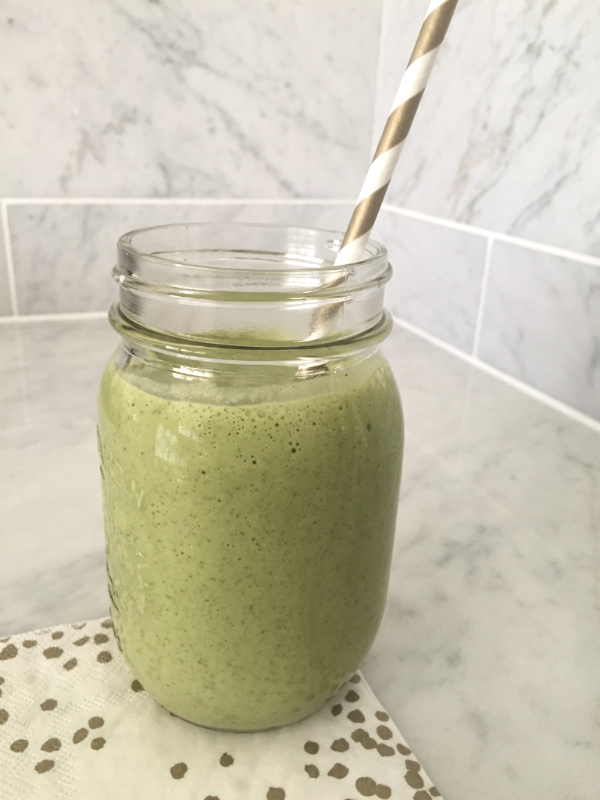 Ok, I have to admit that I have bristled at the thought of green smoothies.  My Pinterest feed has been clogged with monster green smoothies and green juices and I have just not been interested. Greens in a drink…like, no thanks!   Until Laurel tried this one by Oh She Glows and passed along the recipe.  Not only am I a believer now, but so are my girls.  I couldn't be happier that they are getting a few handfuls of kale into their systems every morning.  And it's chock full of vitamins, minerals and protein.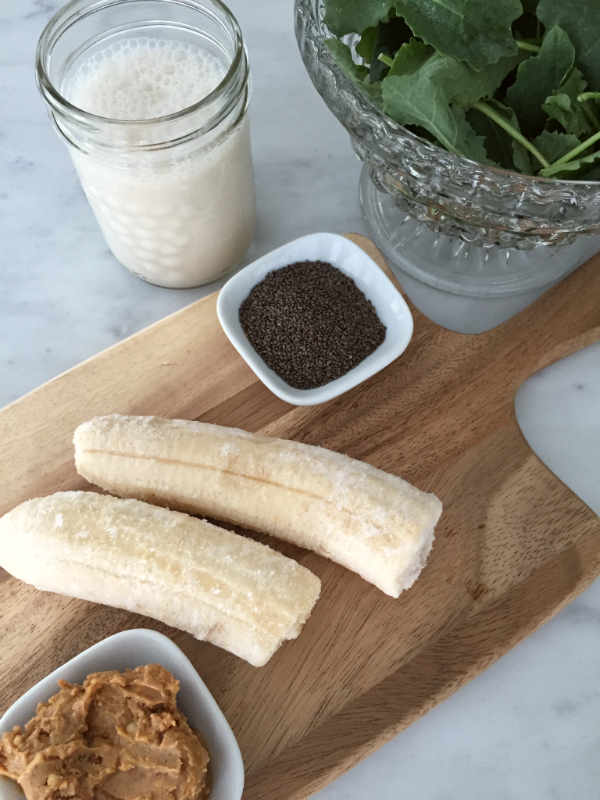 Now, the addition of a Vitamix to our family has been life changing!  Seriously!  The machine runs several times a day!  It blends so well and makes the smoothies…well…so smooth and creamy!  Very helpful when incorporating seeds and greens (it even obliterates raspberry seeds!).

Green Smoothie
Author:
Adapted from Oh She Glows
Serves:
1 serving - about 2 cups
Ingredients
1 cup unsweetened almond milk
1 banana, frozen
2 handfuls baby kale
1 Tablespoon chia seeds
1 Tablespoon natural peanut butter
ice
Instructions
Blend together and enjoy!
So a few notes…I love the tetra packs of baby kale….already washed and ready to go.  The baby kale has tender stems and has a much milder flavor, which you will barely detect in the smoothie.  You can use spinach if you prefer.  You can also used almond butter instead of peanut butter and you can add a dash of cinnamon if you like!
I unfortunately LOVE bananas but get crazy bad stomach aches whenever I eat them.  So, when I make mu smoothie, I use about 1/2 cup of frozen mango instead of the banana.  And instead of the peanut butter, I stir in 1 scoop of raw vanilla protein powder.  I've been using NaturePro Raw Vanilla Protein Powder.  It's from Australia where they have stricter guidelines for milk producing cows.  The milk used for this whey protein comes from cows that graze on 100% pesticide-free, chemical-free natural grass pastures.  These milking cows are never given bovine growth hormone or any other hormones.  This protein powder has no GMO's (genetically modified organisms) or injected pathogens.  And it has nutrients for boosting your metabolism.  So, I feel pretty good about using this to up the protein in my smoothie.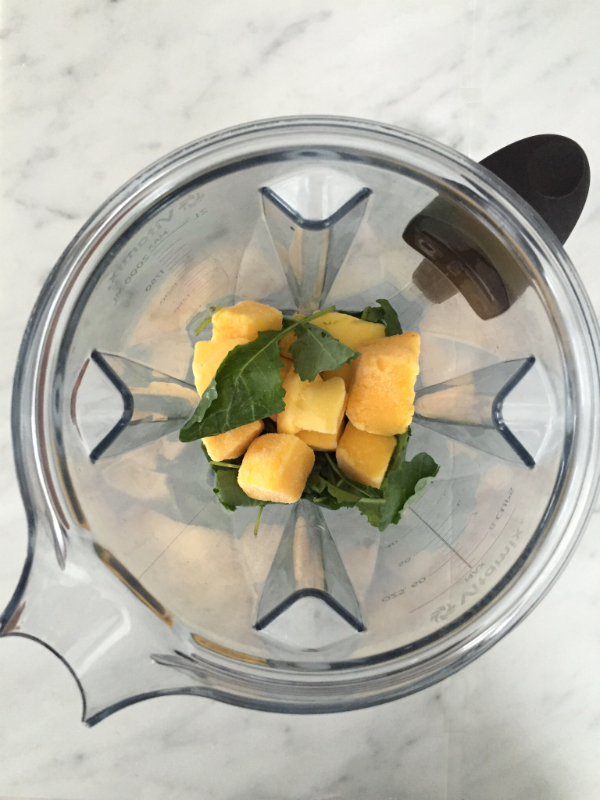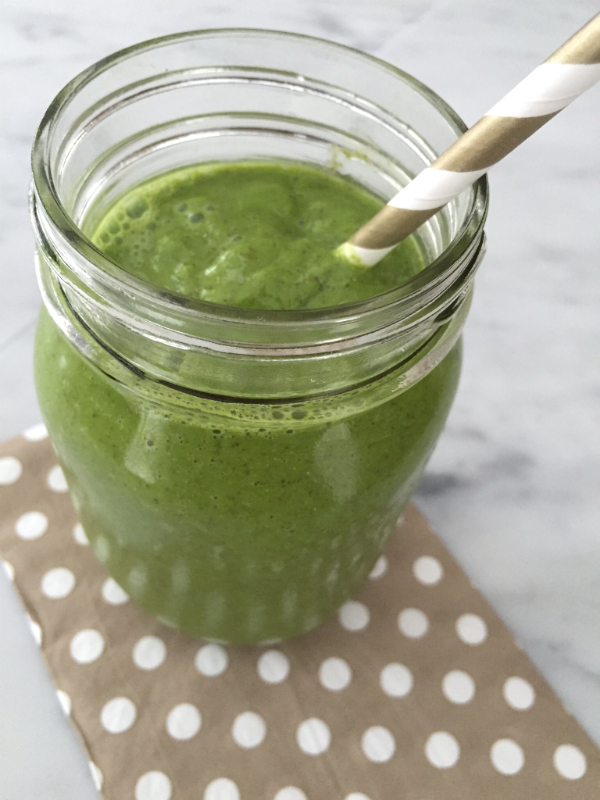 I wake up looking forward to my refreshing smoothie and it keeps me satisfied until lunch.  If you haven't tried a green smoothie, either of these options are a good intro especially for a beginner like me…yummy flavors and you honestly don't taste the kale.  If you are a green smoothie veteran, what is your fave blend?