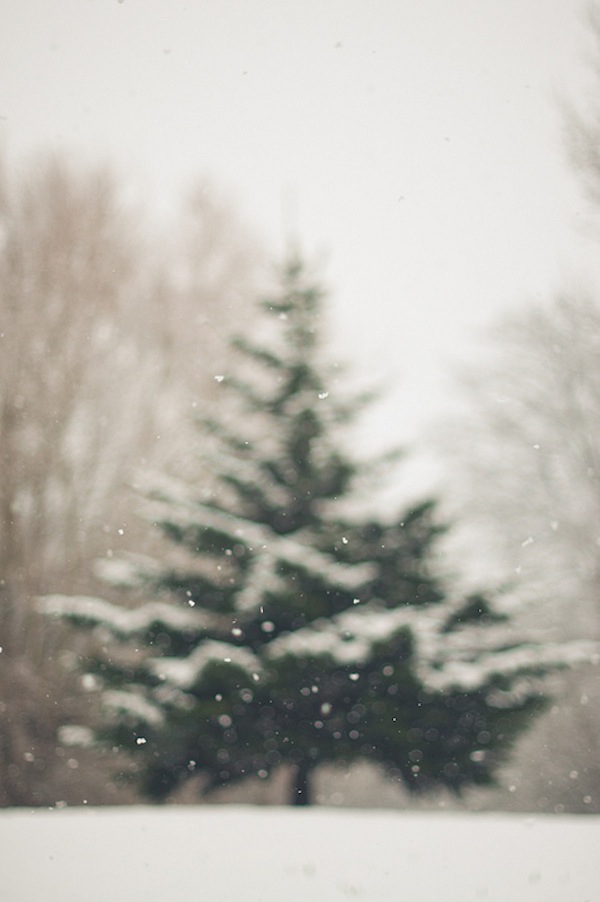 photo via 
Christmas Eve… it has to be one of my favorite days of the year. Years of memories give me a serious warm feeling in my heart on this day. Dressing up for church, singing carols, the flickering of candlelight, the message of love and of hope. This IS the season of hope… this year, it means more to me than ever before.
The preparation for Christmas has been a bit different for me this time around. To keep it simple and to ditch the whole "tip toeing around" thing, i have been diagnosed with breast cancer. Wow. Writing it makes it feel incredibly real. I know some of what the next couple of months hold, and then there's this huge gap of the "unknown". But…. this is the season of hope! I would be lying if i would say that i have felt hope and peace continuously the past 2 weeks. It has been tough and i felt little else than fear, anxiety and sadness the first days. The really cool thing is that those ugly feelings are slowly being crowded out by ones that are much more beautiful. And how can i explain it?
There's no other reason: my Heavenly Father is that lifeline for me. My hope and my peace come from Him. One of my closest friends reminded me of this promise from God: "I came that they may have life, and have it abundantly." John 10:10  Ok… so God not only wants me to just live…that's not enough! He allows me to live life abundantly … that means giving me all i NEED. Wow.  That is the gift that i believe God is offering me this Christmas season. I want to open that gift and receive it.
i know that Christmas can be a stressful and anxious time for many, and my hope for you is simple: that you would untie the ribbons and open that gift too. There's no gift i can think of that would be greater.
Pam and i want to wish you all a very Merry Christmas…may the time with friends and family fill your heart, may the food you eat fill your belly and may the love from Him fill your soul.
"Christmas is a gift of love wrapped in human flesh and tied securely with the strong promises of God.
It is more than words can tell, for it is a matter for the heart to receive, believe and understand."
[Unknown]
xo Laurel