I've given in to fall…fully. How can you not when the rain is pouring down , the leaves are turning their firey and glowing hues and the wind is gusting? There's no denying…it's fall and I've been cold! Here are some items that have me surviving fall and keeping warm at the same time: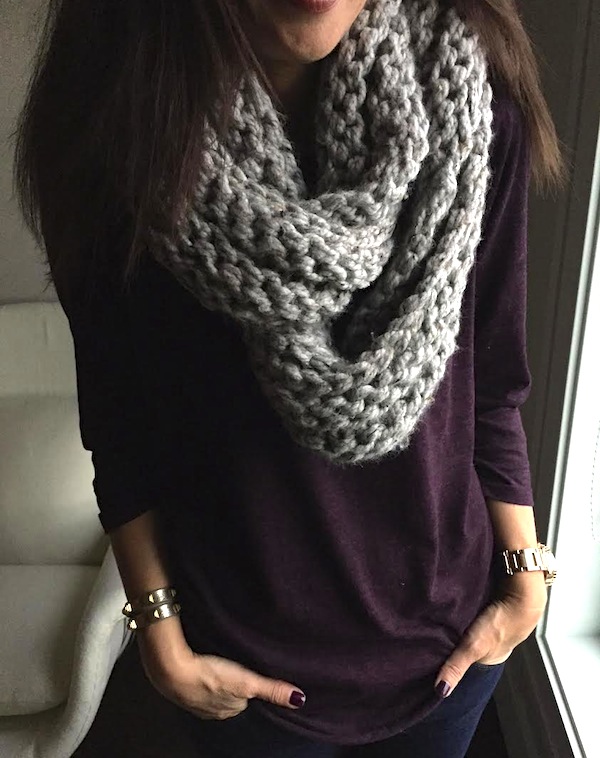 My favourite scarf is a hand knit one…a long infinity one that i can drape loosely as shown here or even loop a third time around to give serious warmth when needed. Made of wool, it's super warm and ironically soft…no scratchy scarves please!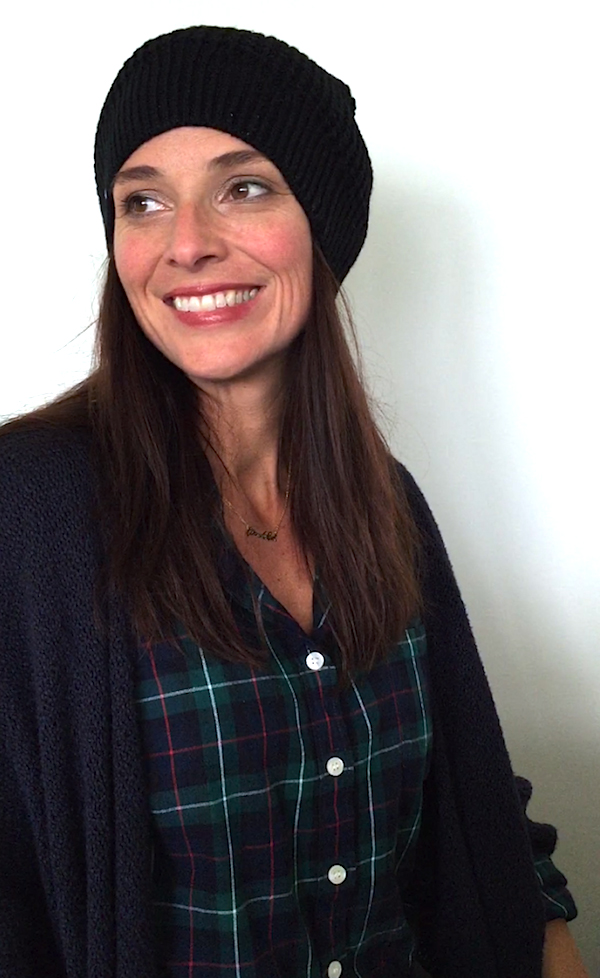 This waffle knit toque is not only cozy but a go-to on bad hair days…which seem to be one after the other for me right now! Perfect for doing errands in the rain… or for bundling up in the hockey rink for us hockey moms! And keep it soft and warm with a well cut plaid shirt like this one.  By well cut, i mean skip the big bulky varieties and opt for finer flannel or rayon which is more slimming while still being comfortable to wear.
This geometric wool blanket is perfect for settling in on the couch to watch a movie or sink into a good book…and when not using it, it's pretty gorgeous to look at too… it's room candy!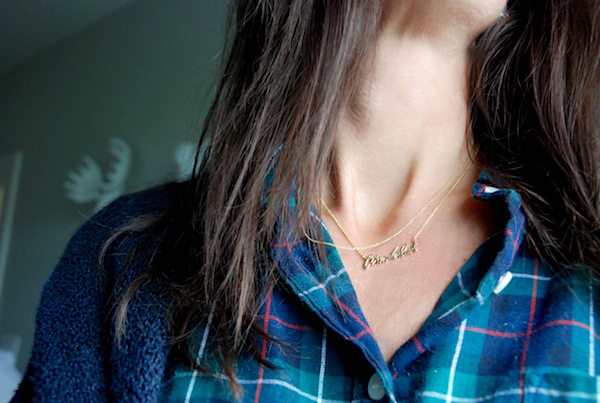 And i love to keep things positive with some graphic clothing and jewelry… this Wanderlust necklace is entirely appropriate…because i'm always dreaming about where to travel or explore next…especially when the rain starts falling here!
Hey did i mention that all of these items would make pretty awesome Christmas gifts too? If they keep me cozy and warm, they are sure to do the same to the peeps on your holiday lists! xo