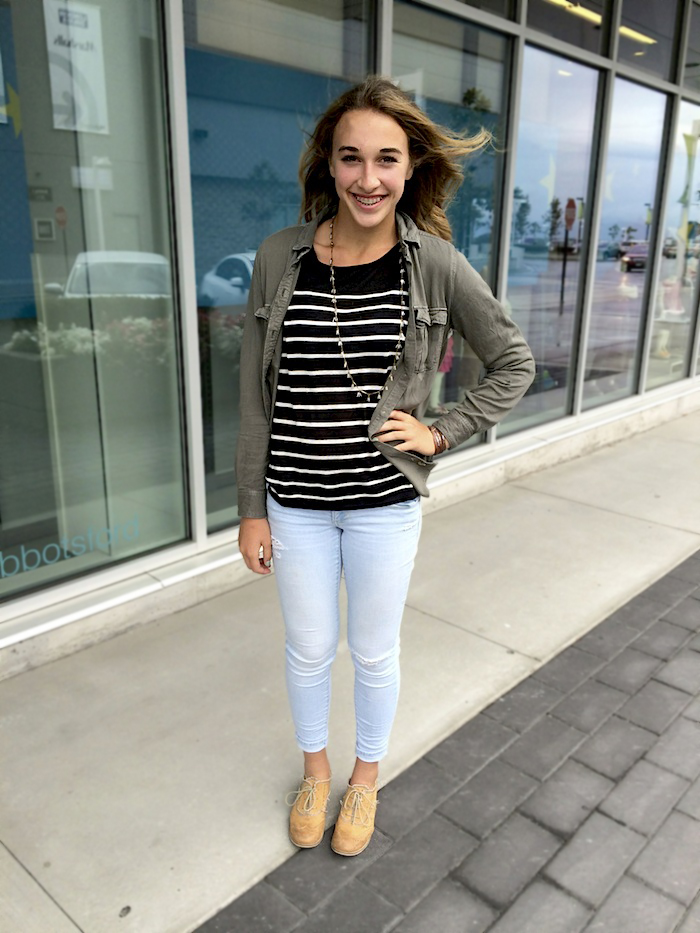 It's weird to hear myself say that i sometimes look to Lexi's easy sense of style for inspiration….i mean, she's my kid (and there are many occasions where i find myself coaxing her to ditch the volleyball shirts and step it up!)  But one thing i love about her is that she doesn't get too caught up in trying to look perfect or dress the way she thinks others would expect her to dress. That's something that i know i could learn from…
And this is one outfit that i think i could take some cues from :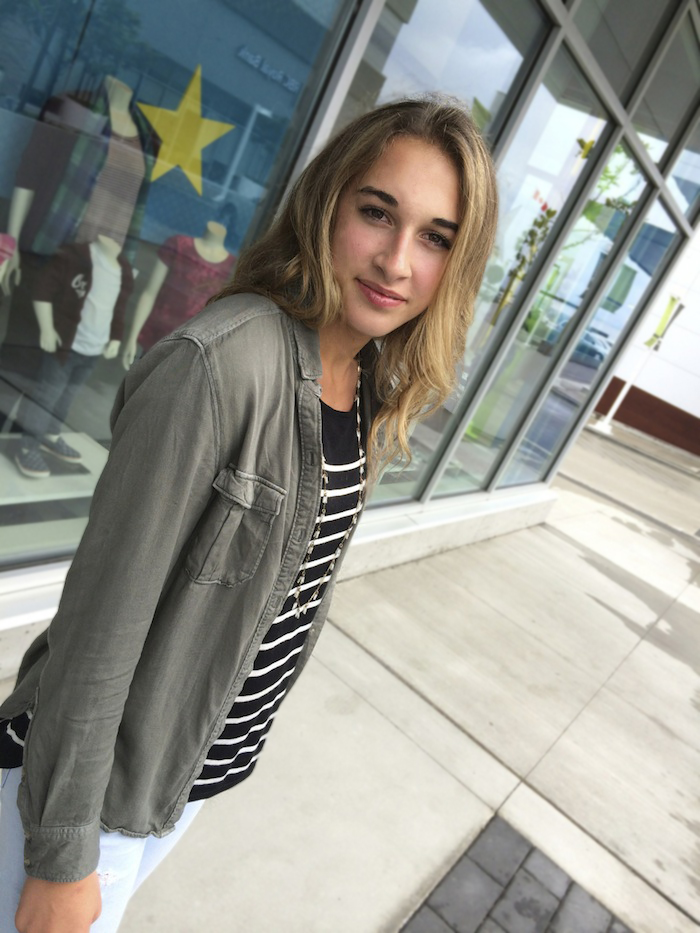 Being too "matched" or coordinated isn't the goal but rather adding different layers of colours that all work together gives an easy and comfortable look. One that can be worn by teenagers and women alike!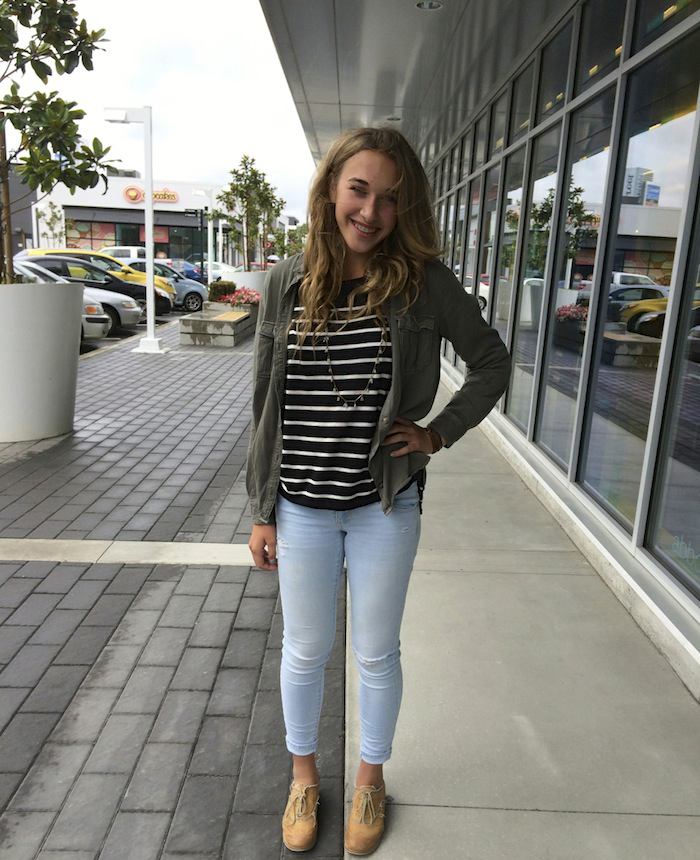 Menswear and tones of it are everywhere this fall…and i like to see just a touch of it, like with these oxfords.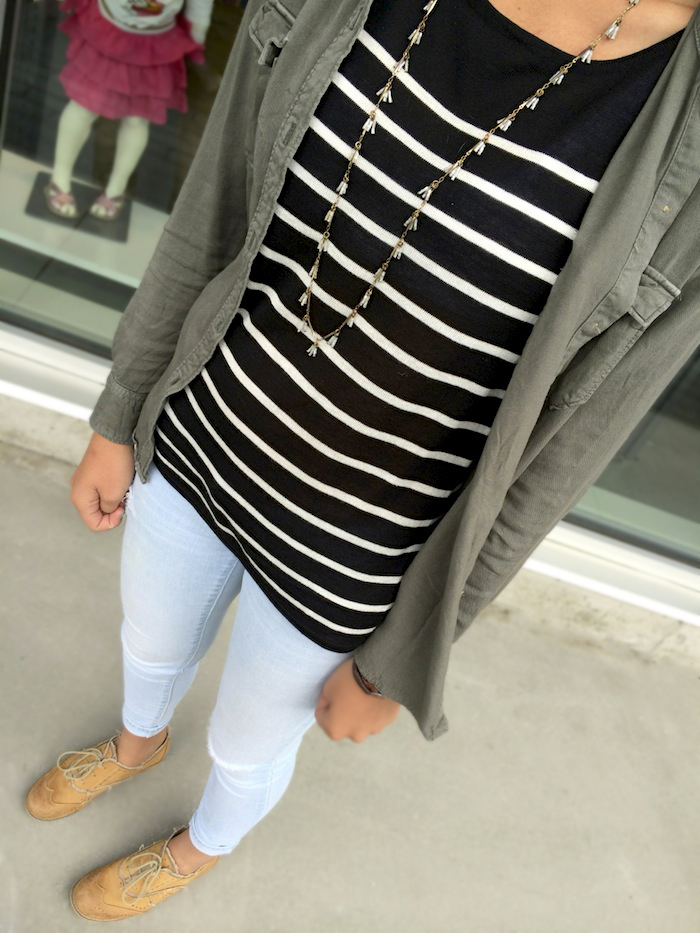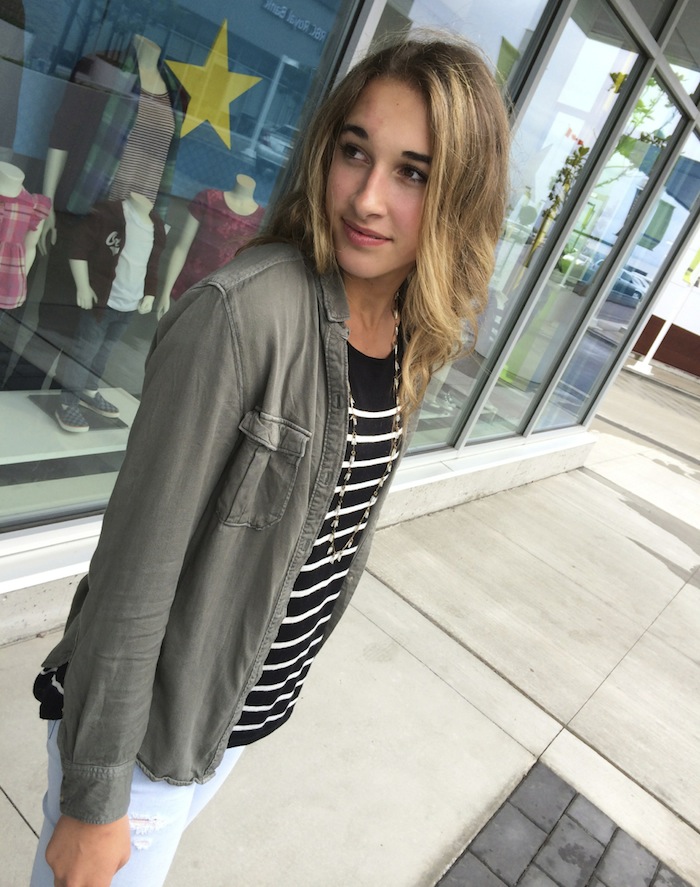 Lexi is a fan of these jeans..Old Navy's Rockstars…these ones especially are incredibly soft which makes them one of her go-tos.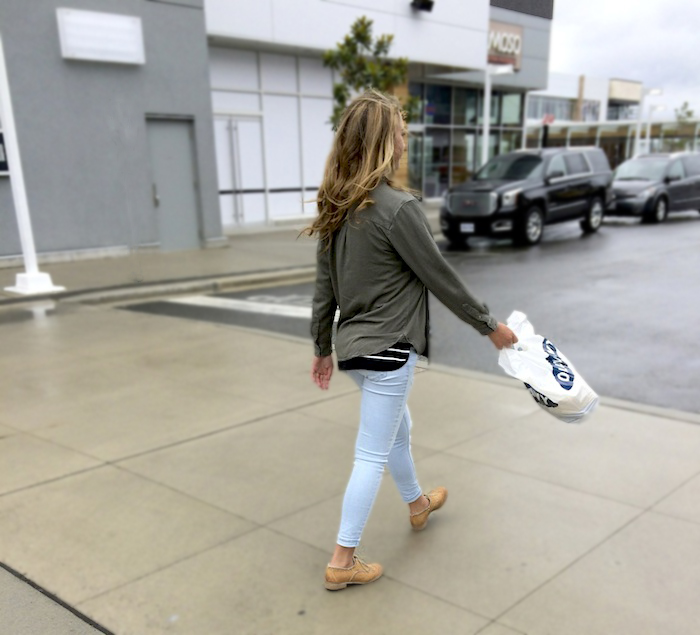 Outfit Details:
Denim: Old Navy Rockstar (available in a number of different washes and most are on sale now!)
Striped Knit:  H&M
Over shirt: American Eagle
Shoes: from Italy (similar here)
Necklace: American Eagle, old (similar here or here)