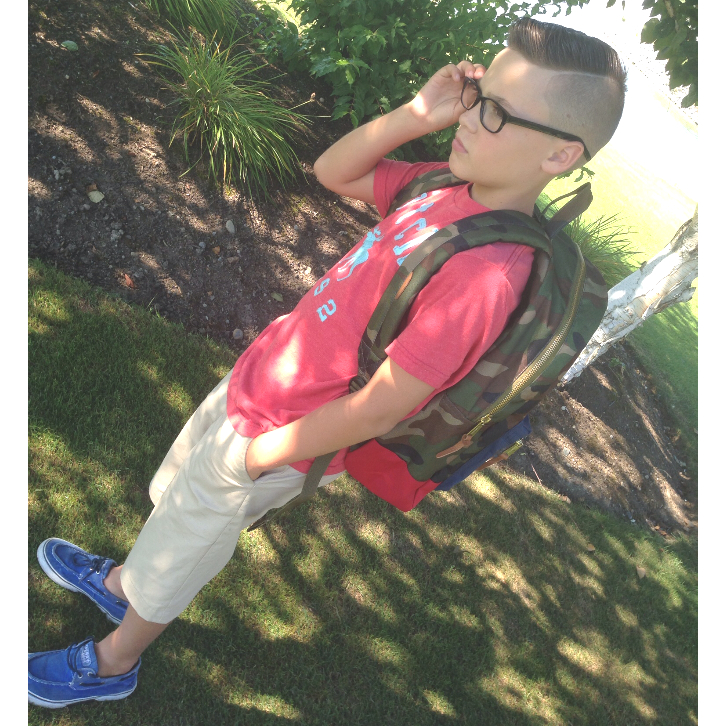 Today is back to school….well, on the calendar is it.  Mac is off to school as he goes to a private school.  Berkeley and Dylan are doing distance ed this year, so they are part of the public system so they are still sleeping….but not for long!
So, I've only had Mac to get "ready for school".  Being a boy, he doesn't need a ton of clothes, but it's fun to pick up a few new things.  What do you call tween fashion for boys…that just doesn't sound right.  Clothes for middle school dudes?!?! Hmmmm…..Mac just needed a few basics like shorts, t-shirts, jeans, and new shoes…seriously this guy's feet seem to be on steroids!  He especially wanted a new backpack.  And we found out that he needed glasses for reading and computer work.  Oh, and a fresh haircut is a must to start off the year….as Jason says, time to get the "lettuce" dialed up!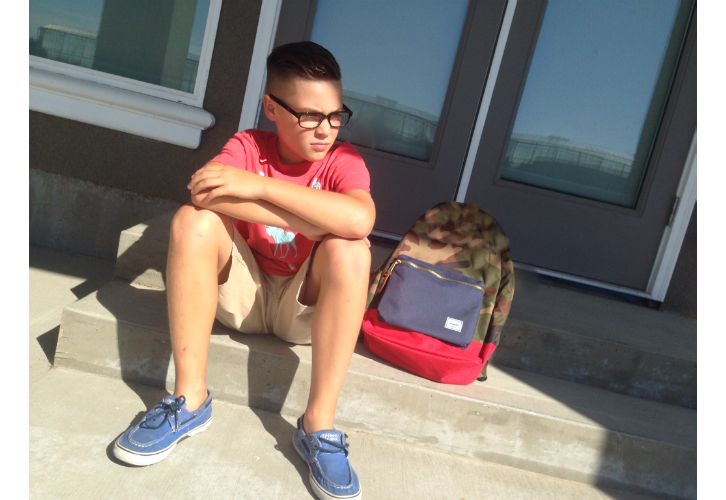 I can't believe that my youngest starts middle school today!  But he's so ready for it!  Here's to a great year buddy!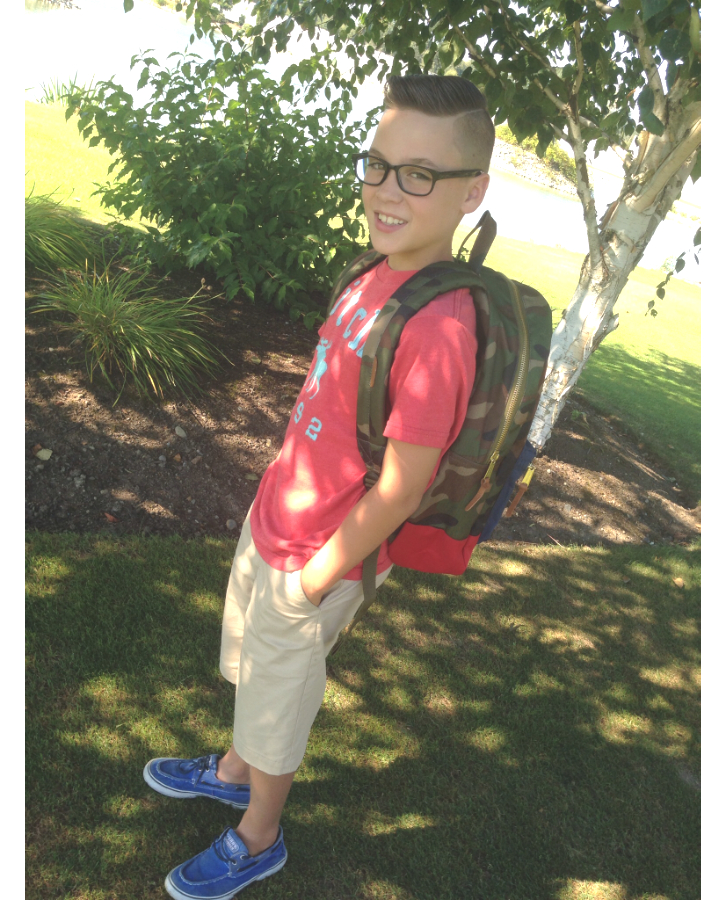 Outfit Deets
T-Shirt:  Abercrombie Kids, similar here and here
Shorts:  Old Navy
Boat Shoes: Sperry Top-Sider, similar here and here 
Glasses:   Clearly Contacts
Backpack:   Herschel Supply Co., similar here and here