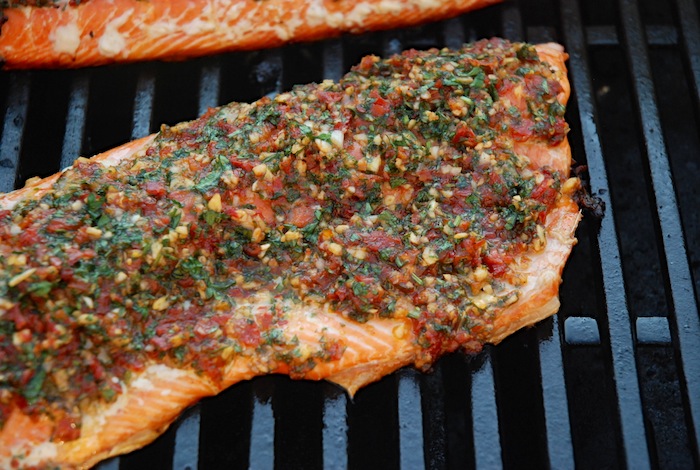 This salmon knocked it out of the ballpark. And made me realize what i've been missing. I haven't cooked salmon much..maybe because Lincoln has a serious phobia about anything "of the sea"…but more so because i think i just didn't love the traditional fishy-ness that salmon tends to have. Actually truth be told, i can't remember ever preparing salmon…ummm can you say serious culinary failure on my part??!
After this salmon was grilled up for us by our expert fisherman-friend , my mindset changed. No fishy-ness, but rather fresh, juicy and flaky fillets with a flavour-bursting marinade of garlic and sundried tomatoes. This, my friends, will convert you if you're on the bubble! It was unbelievably delicious. Thanks to "Uncle" Pete for sharing your recipe with me:
Place fillets on hot and oiled grill, skin side down.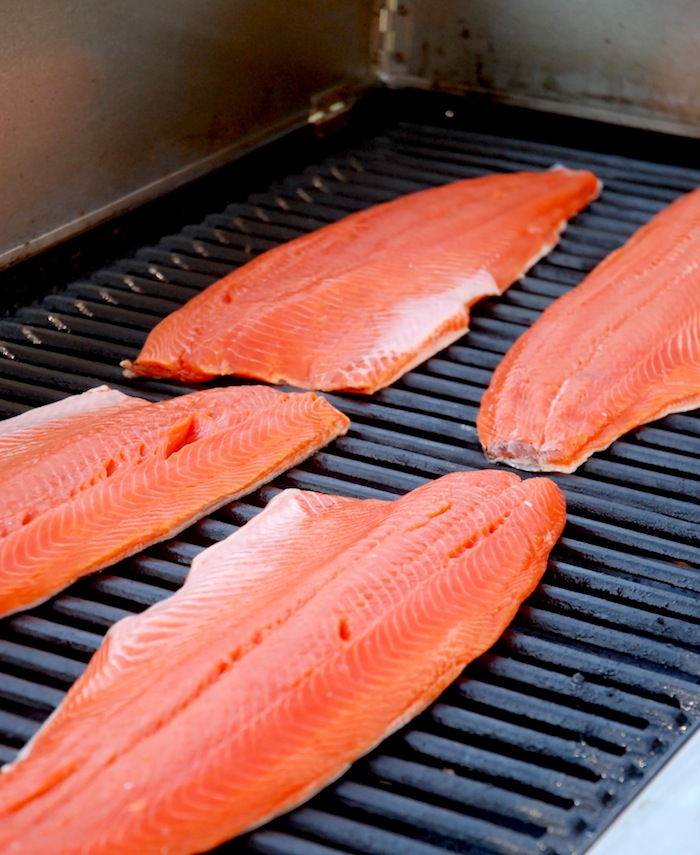 Next, cut slits in the fish lengthwise to allow the pesto to permeate the fish.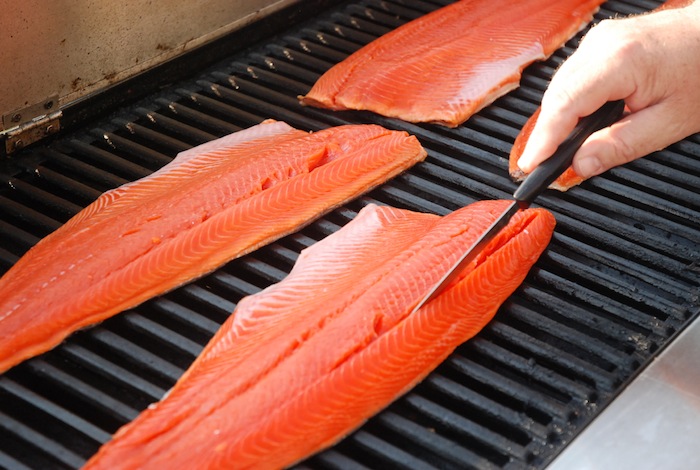 Slather a generous helping of the pesto marinade atop each of the fillets, making sure to fill the cuts.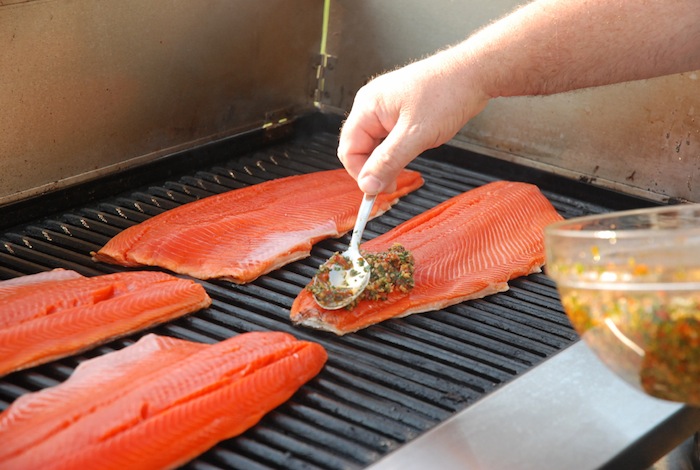 You will know that fish is cooked when you can easily pick up pieces of the salmon meat, while the skin remains on the grill. It will be incredibly tender yet flaky.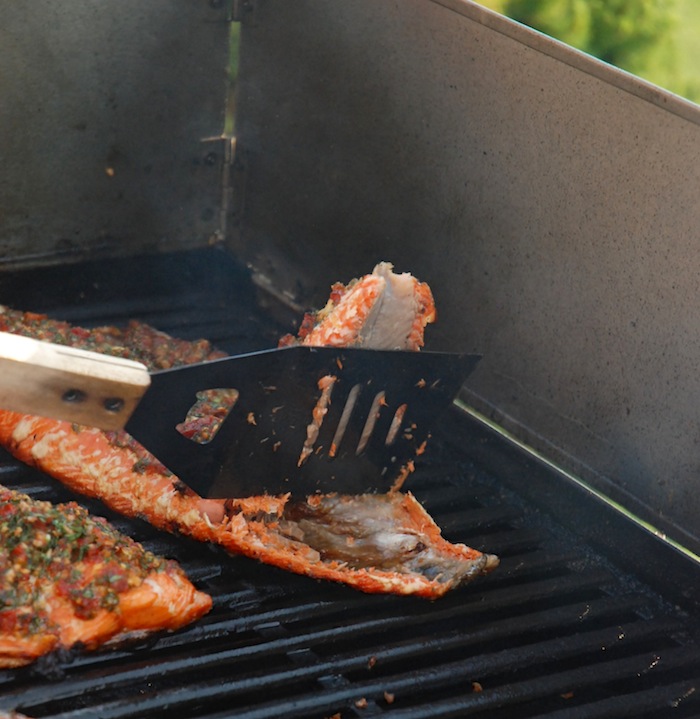 This salmon really tastes as good as it looks..even better! Keep leftovers and make a salmon salad for lunch the following day! So good!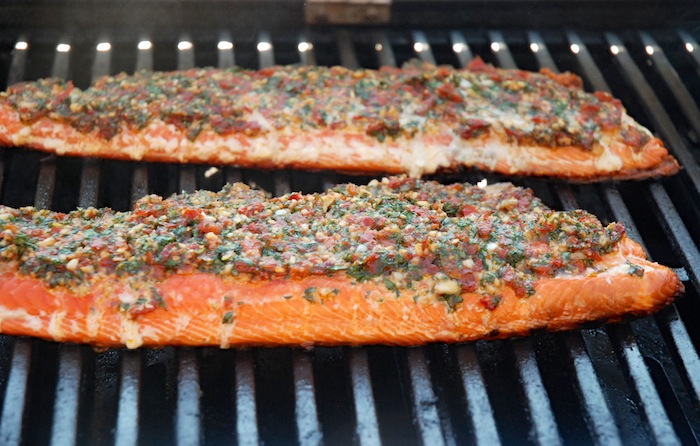 Salmon with Sundried Tomato Pesto
Ingredients
750 g (1½ pounds) salmon, fillets
8 large garlic gloves
1 tsp salt
4 tbsp parsley, finely chopped
2 tbsp sundried tomatoes, finely chopped
¼ cup olive oil
Instructions
Heat grill and oil to prevent fish from sticking.
Place salmon skin side down on the grill.
Cut slits lengthwise in the fish, being careful not to cut through.
Spread half of the pesto over top and into the slits.
Bbq on low for approx 15 minutes, with the lid closed.
Spread remaining pesto on top and raise the temperature to medium.
Bbq approx 10 more minutes until the flesh separates easily from the skin.