Pretty rough weekend. Can you tell?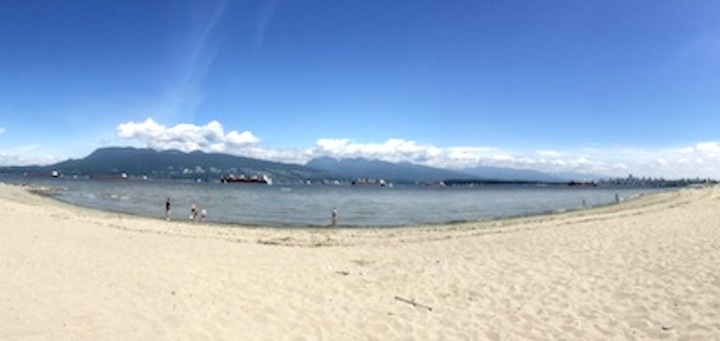 Saturday was absolutely exceptional…shame on me for EVER complaining about where we live. It is pretty hard to imagine a more beautiful venue to watch Lexi play beach volleyball. It was quite simply…awesome! I won't talk too much about the burn that i'm nursing…except to say that SPF 30 was apparently no match for the sun that day! Every time i change my facial expression, it's a little shot of fire i'm feeling. I have a feeling i'm gonna be sporting some pretty cool tan lines by the end of summer…stay tuned…
I hope you all had a great weekend too…it definitely feels like summer is right around the corner…and i'm thinking you're all feeling that way too. If the lineups at the local nursery and Homesense were any indication, we're all trying to get our patios "suped" up ready for warm weather relaxing and entertaining. Have i mentioned how much i love this time of the year?? Outdoor planting is now complete at our house…and i'm looking forward to sharing what i've done with you. If you 're into low maintenance, this might be right up your alley!
Also, this week we have Father's Day on our mind. Loved Pam's post of simple ways to treat your dad. Scott, who for the most part keeps a healthy distance from my blog content, felt i'd be dreadfully remiss if I didn't take this opportunity to talk a bit of golf with you…no no, i haven't taken up the clubs yet…that's still part of Scott's master plan but it hasn't come to fruition just yet! But, tis golf season for many…and you ladies with golf loving husbands or dads should check out Kikkor Golf. Started by James Lepp, a professional Canadian golfer and NCAA champion from right here in our neck of the woods..some of you will also remember him from the Big Break. Kikkor is not only local business (which we love to support), but it is seriously a legit place to get geared up for the course. To put it in Scott's words, his favourite thing to buy from Kikkor? Shoes, pants, shorts, belts hats…ok you get the idea! He won't commit to just one item, but i especially love their shoes. "Ridiculously comfortable right outta the box" (again, Scott.), they are completely stylish if i may say so myself! No need to look conservative and boring on the course! Here are three of my favourites: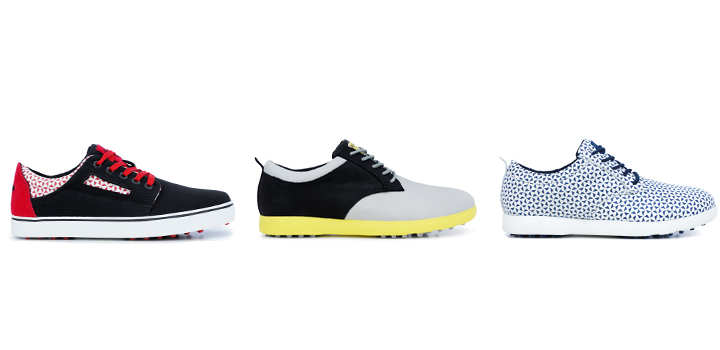 Left to right: Airstrip Canvas, Greysun, Geo
If your dad is a lover of golf, this is a great time to amp up his style too. Completely functional and stylish pieces? Win-win.
Right now save 15% on orders over  $150. Enter  promo code "KikkorDad14" for this 15% discount. Offer ends June 13. Orders placed by 12pm PST go out the same day! **Also free ground shipping when you spend over $100 on one purchase.
Wishing you all a fabulous week. For those with kids in school, is the countdown on? It is around this place!