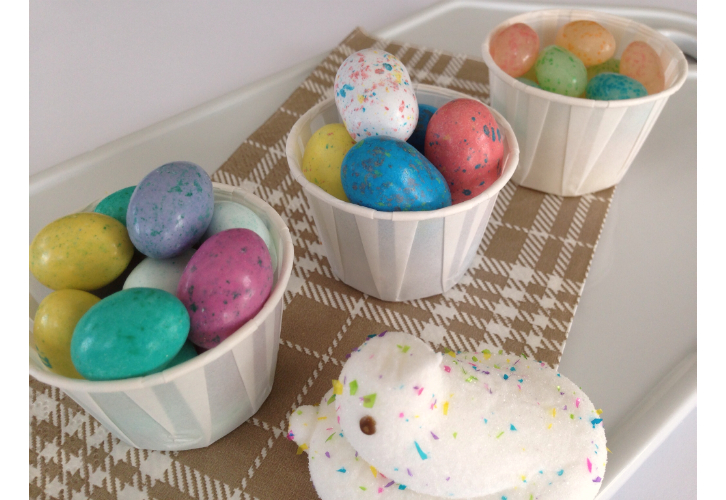 Candy doesn't usually tempt me….now, chocolate is another story!!  But I can't resist buying Easter treats that are speckled to resemble eggs.   I love the Tiffany blue eggs with brown flecks on them…you probably know the ones that I'm talking about.  I don't know if there is anything out there that really lays eggs like that, but they sure look pretty to me in a vintage-y sort of way!
Cadbury Mini Eggs have been around for a while….candy coating over chocolate….yum…and so pretty in light pastels with subtle brown flecks.  I was thrilled to find all sorts of new speckled Easter candies at Target when I was cruising their seasonal section this week!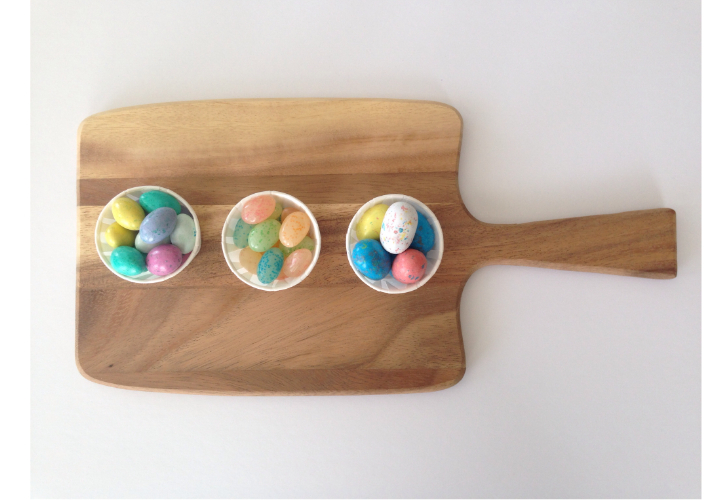 From left to right:
M&M's Speck-tacular Eggs in Milk Chocolate
Brach's Speckled Jelly Eggs
Whoppers Robin Eggs
These speckled eggs look adorable in treat cups and would be a perfect addition of pastel color to your Easter table at each setting!!!
Even the Easter classic, Peeps marshmallow chickies, have come out with speckled versions!  Seriously so cute!
Here's a flecked Peep in the limited edition flavor of "Vanilla Creme"…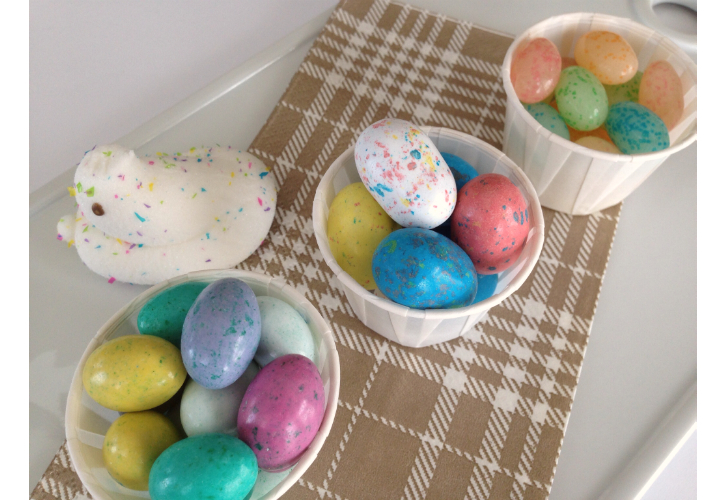 "Party Cake" flavor Peeps in blue…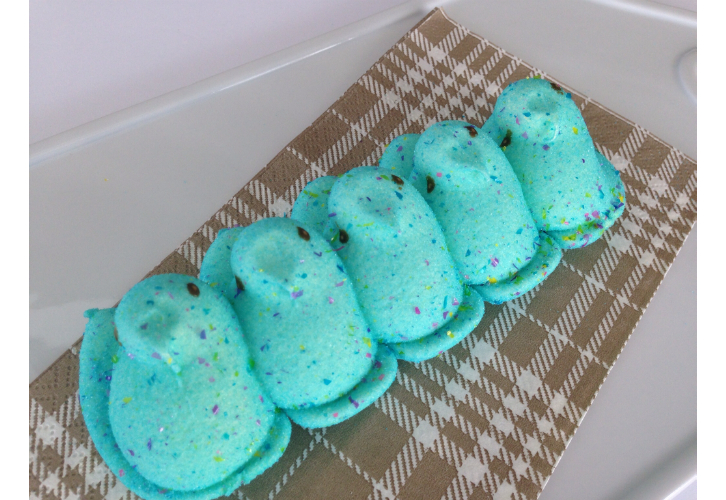 Hey peeps (ok, I couldn't resist), speaking about Peeps, this is the cutest way to use them for Easter s'mores…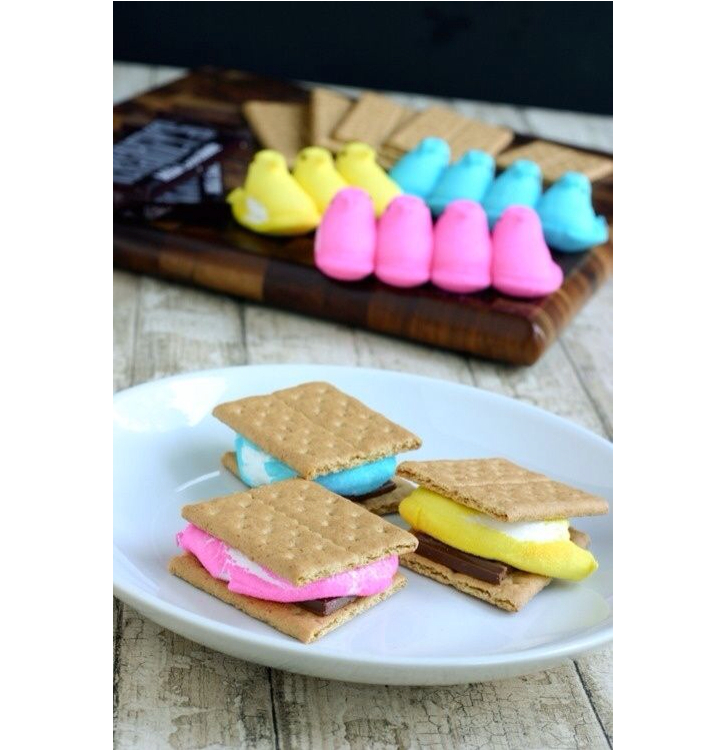 What are you favorite Easter treats?