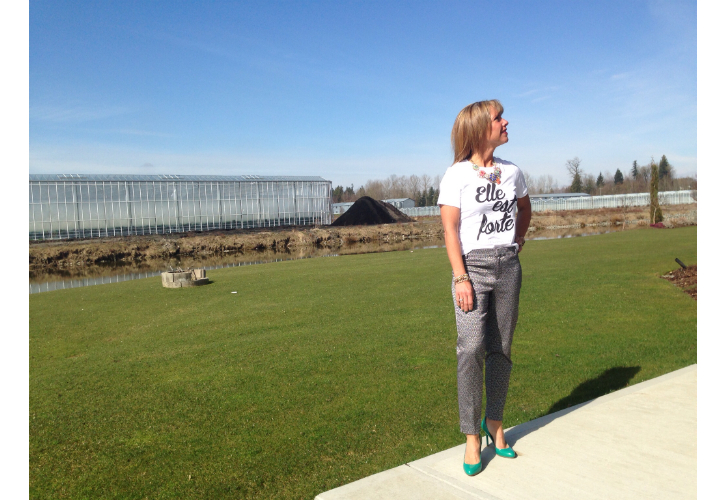 SHE IS STRONG….that's what I'm talkin' about!  The girls' ballet teacher was wearing this t-shirt and I knew that I had to have one stat!  I love the amazing message…it's positive and empowering!!!  It's available through the Etsy shop SHE IS Clothing.  There are 4 different styles available and one in girls' sizes too!!  Love that!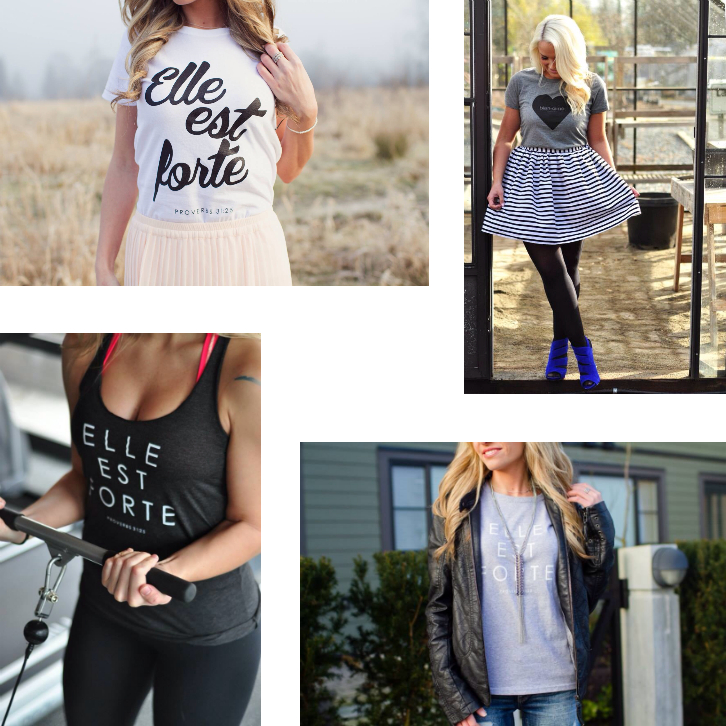 SHE IS Clothing ships internationally from Vancouver or you can pick up locally!  Check out their Facebook Page to see strong women wearing their tees…it's super inspiring!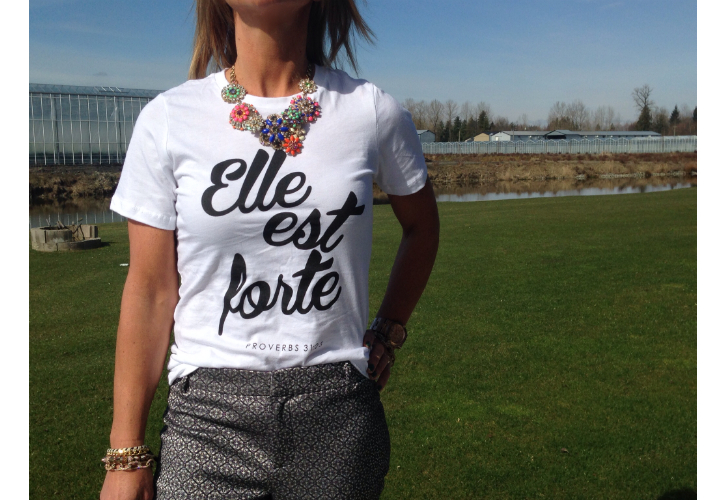 "Elle est forte" comes from Proverbs 31:25 – "Strength and dignity are her clothing, and she laughs at the time to come."  Yes, I want to be laughing!