When it comes to my nails, they are always done. The only time you'll see them bare is if you've shown up to my house in-between a polish change….there might be a handful of you out there! Growing up my mom ALWAYS had her nails painted..in the perfect ruby red. And i distinctly remember my dad telling us that chipped nails were not acceptable. Well, it's stuck! So it's just part of my routine. Every three or four days, i change em up.
I am a flake, however, when it comes to choosing a colour. And i suppose that's why i don't opt for gel nails or professional manis. I don't want to colour commit! It stresses me out…ok, i'm a weirdo.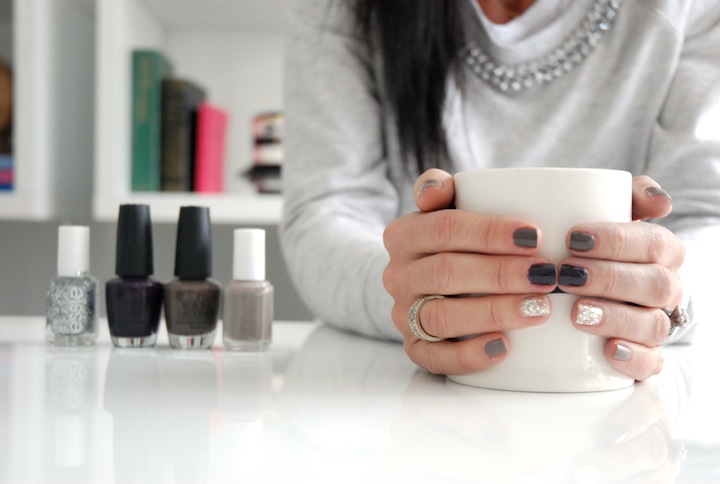 This little mani is kinda perfect because it uses 4 different polishes. Perfect for colour flake like me! I also feel in-between seasons..and this incorporates light to dark polishes so it's all good.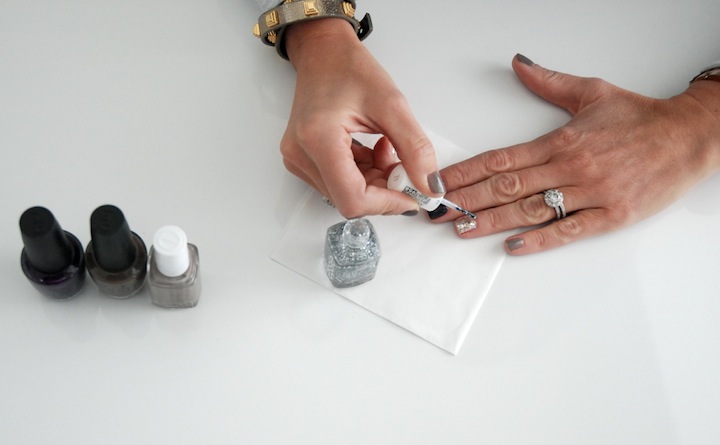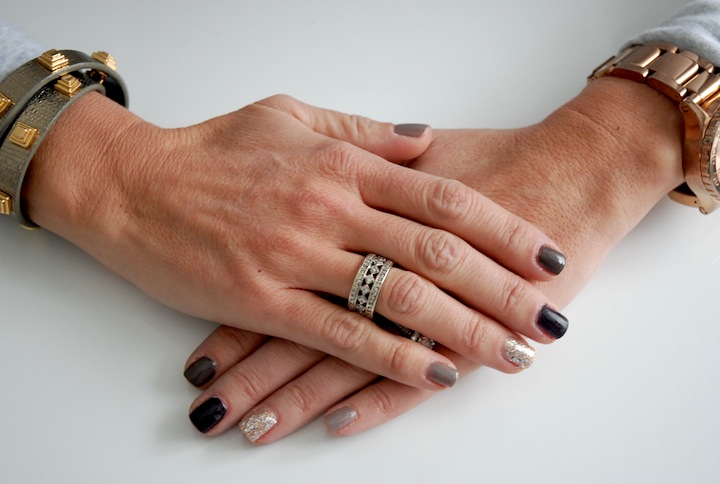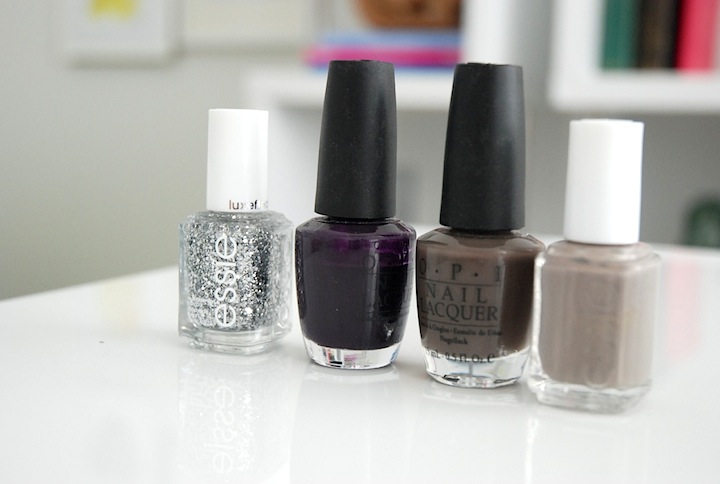 Polishes from left to right: Essie "Set in Stones" ~ OPI "Siberian Nights" ~ OPI "You Don't Know Jacques!" ~ Essie "Chinchilly"
A little bit of sparkle is also always welcome! What are your favorite manis that transition winter to spring?