Chickpea cookies can be a touchy subject…many kitchen purists believe (and i have tended to be one of these) that when you bake, you need to keep it the way it's always been done…sugar, butter, flour…that's what makes it baking, which should be an indulgent treat!
So why chickpea cookies? It was more of an experiment for me than for my kids…i was the one who was looking for a sweet treat with my cup of coffee in the evening….I wanted something that would satisfy without making me feel guilty. I had tried some "health" bars that quite frankly were loaded with artificial sweeteners. More than not loving the overly sweet and artificial taste, i didn't like the idea of filling my body with these chemicals. Reading the possible side effects of that stuff is like reading a horror story. Literally.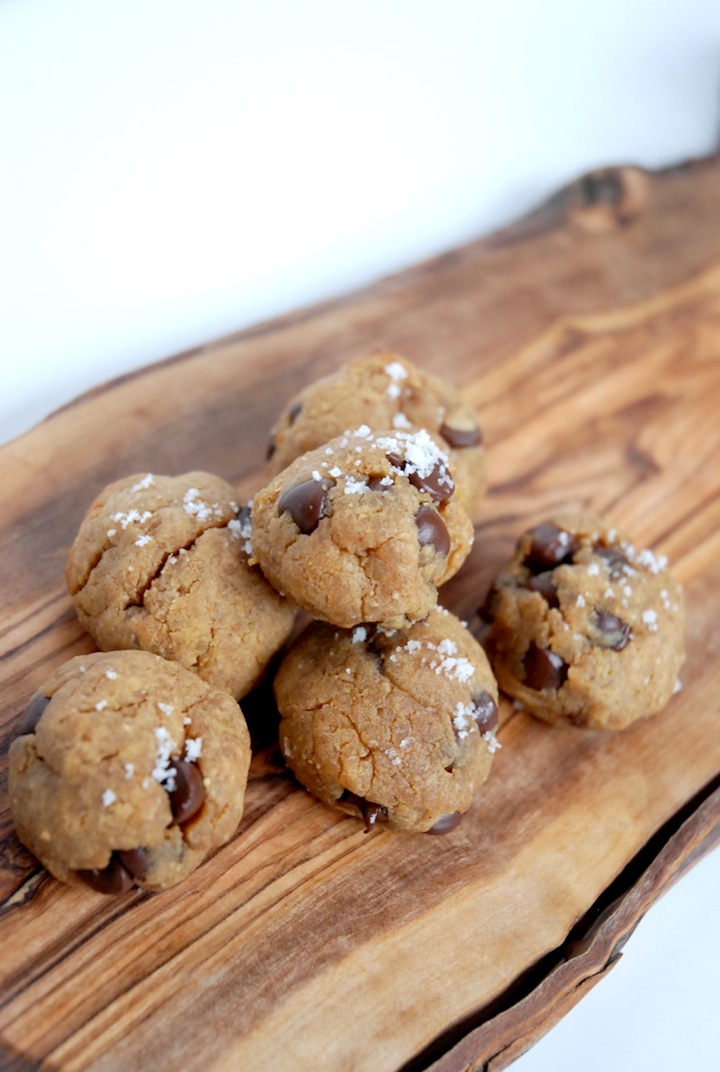 This recipe for chickpea cookies checks off my boxes for what makes a yummy snack: no artificial sweeteners…a couple of dark chocolate chips goes a long way for this sweet tooth.  They are petite so 2 of them with my coffee completely satisfies…they skip out on flour, butter and oils, and did i mention there's chocolate in them?? Oh and some flaked salt on top? Check.
These cookies are a a snap to make with only a handful of ingredients, most of which you probably already have on hand.  As long as you've got chickpeas you should be good to go.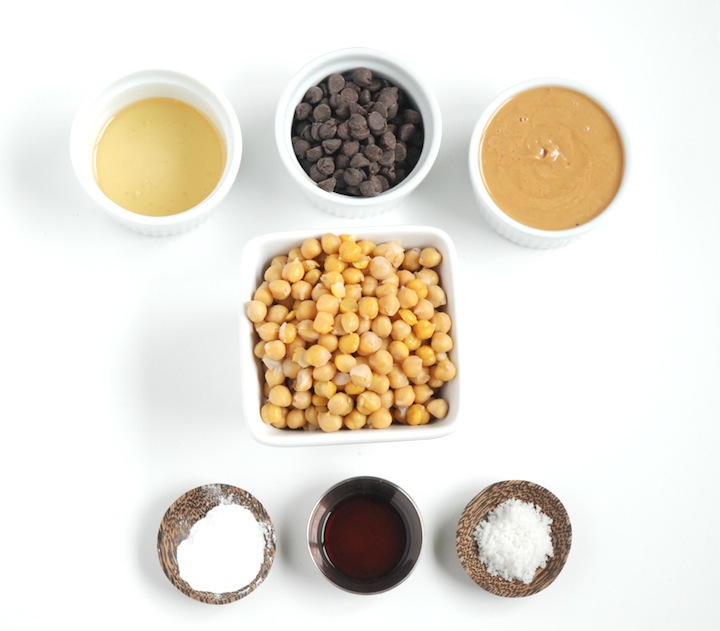 Some finishing salt sprinkled on top forms the perfect little trio with peanut butter and chocolate.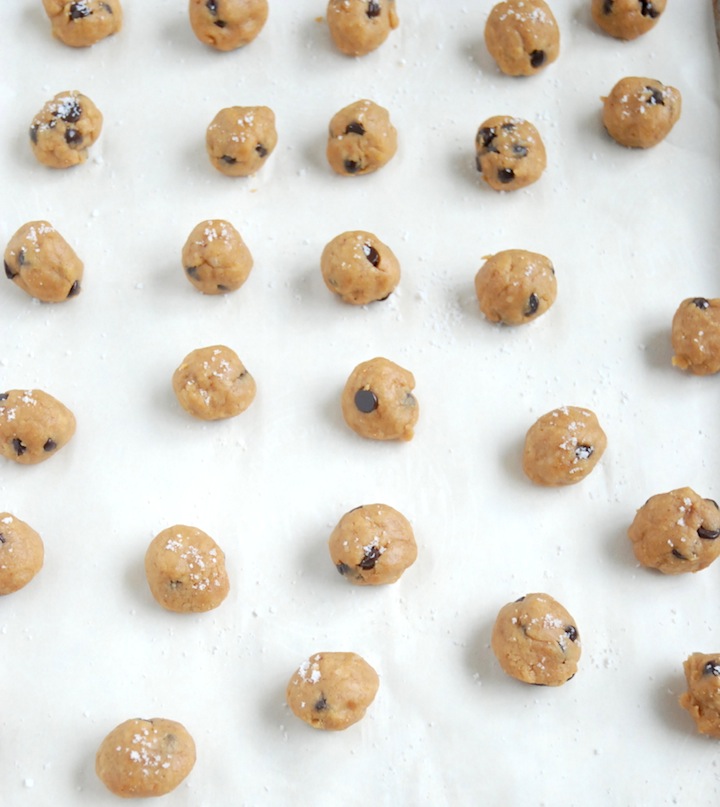 Served fresh out of the oven is the key here. When warm, the chocolate chips are deliciously gooey! Add a cup of coffee or a spot of tea, as below, and you feel like you've just spoiled yourself.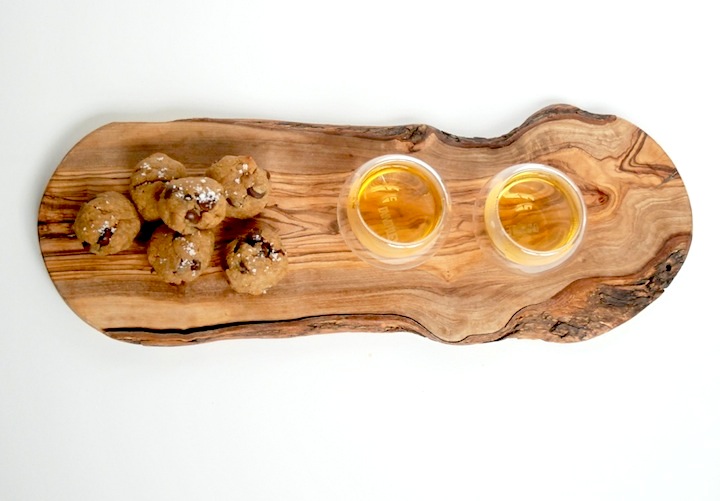 CHOCOLATEY CHICKPEA BITES
Author:
Erin of texanerin.com
Ingredients
1¼ cups canned chickpeas, well-rinsed and patted dry with a paper towel
2 tsp vanilla
1 cup natural peanut butter, room temperature
¼ cup honey (can substitute with agave, maple syrup or 30 stevia drops)
1 tsp baking powder
pinch of salt, if your peanut butter doesn't have it.
½ cup chocolate chips
Instructions
Preheat oven to 325 F. Process the chickpeas. Add baking powder, vanilla and half of the peanut butter and continue to process. Stir in remaining peanut butter and honey.
Stir in the chocolate chips. Mixture will be thick and sticky
With wet hands, form into little balls. Place onto parchment lined cookie sheet.
Bake for 8-10 minutes. The balls will still be very soft when you take them out of the oven. They will not set like normal cookies
Store in an airtight container at room temperature for up to a week.
Prep
These cookies need to be served warm! They are oh so gooey and that's what makes them such a treat! Pop them in the microwave for 10 seconds to re-heat. They can also be frozen and baked as you need them.

**This recipe includes me upping the peanut butter to the recipe for a larger peanut butter presence! If you're not a huge lover like me, the original recipe calls for ½ cup + 2 tbsp.