Hope you all had a great weekend! It was a good one in the Edwards household…filled with hockey games, pingpong challenges, snuggles with my handsome nephew, and yeehaw, Canucks got a win!! And an entertaining game to boot!
One of my favorite ways to ease into the week is to take a couple minutes with a cup of coffee and see what's "snappening" on some of my favorite sites, or simply to search up musings that have been simmering in my mind. Here are my Monday morning picks: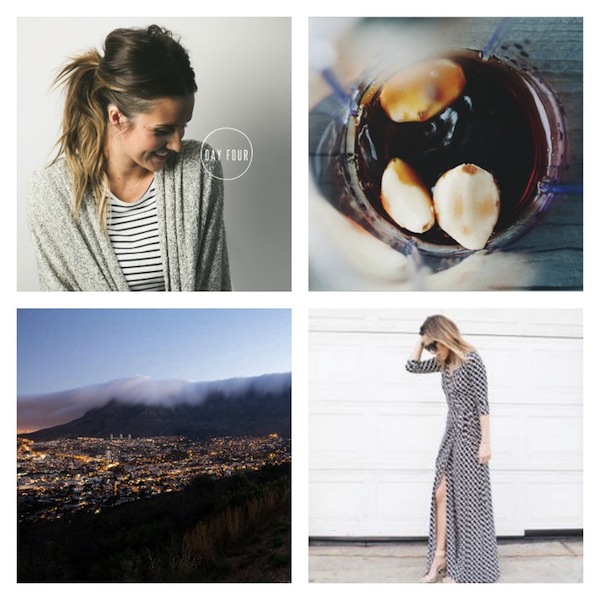 ~ When i want a little escape in my day, my fingers bring me here. Every photo. Beautiful. Sigh….
~ i'm a daily hair washer, so this might be a stretch…but it's given me a kick to start re-training my hair.
~This Caesar dressing sounds delicious..and wow, how can caesar dressing look so beautiful?
~ A hot chocolate bar is a fab idea to spoil your loves on Valentine's day.
~Making travel plans for 2014? If so you might want to check out this list of must-visit cities.
~ There's something about a classic DVF wrap dress.. a maxi length one?  Homerun.
~ What's your take on the smoothie craze? if you're all in, some yummy recipes await.
Wishing you all a lovely week xo
*images from top left moving clockwise: 1, 2, 3, 4