I love reading. Always have. Only thing that's changed as of late is that now i have to wear glasses when i read. Boo. Reading has always been completely therapeutic for me. Maybe it's been the cause of a couple marital conflicts… ummm…like the time Scott and i went away for our anniversary and i was seriously in the middle of a crazy good book series. i'll admit i spent too much of that weekend with my nose between the pages….even go so far as to say i verged on being anti-social. But…let's move on.
i'm no professional but thought i'd share with you some of my favourite reads of this past year and ones that i'm looking forward to delving into. Just my own humble opinion. Here we go: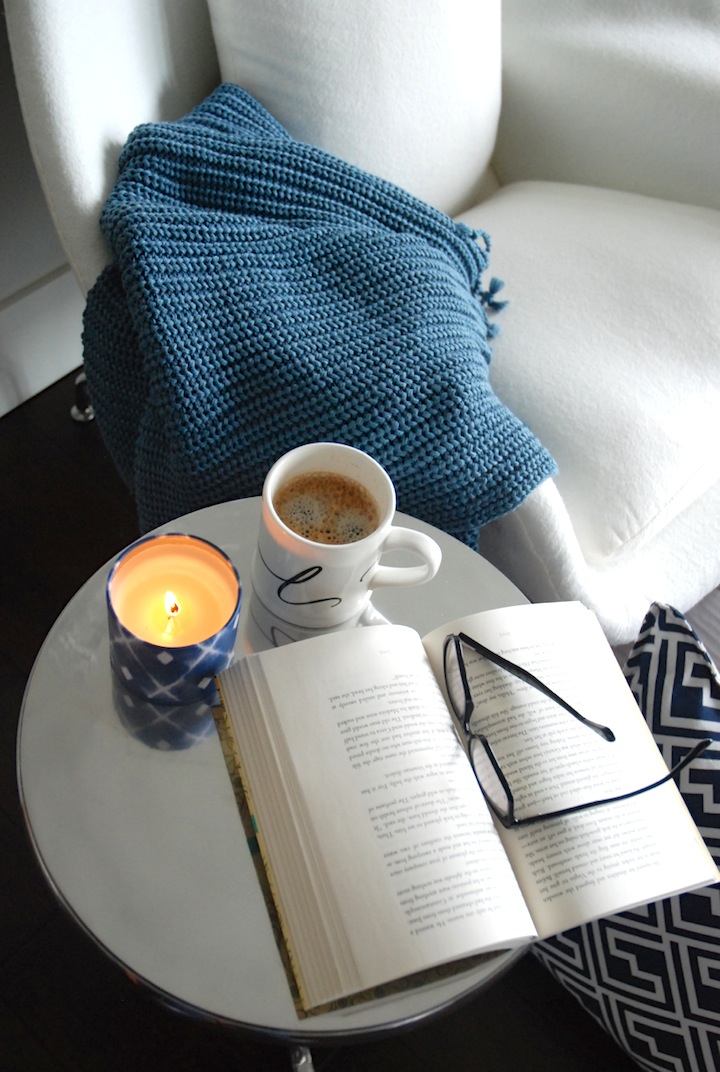 Reads of 2013
Wild by Cheryl Strayed ~ this biography tells the story of a woman who has gotten both knocked around by life and has made a lot of less than optimal choices. On a somewhat  impulsive whim, she sets out to tackle the Pacific Crest Trail, hiking more than a thousand miles from the Mojave Desert to Washington State. Cheryl, an inexperienced hiker at best shares her journey that not only  physically challenges her beyond what one would think reasonable (envision one of her hiking boots falling off a cliff into oblivion)  but also turns out to be a mammoth emotional journey. First of all, kudos to any single woman who would take on this challenge. Besides the fact that i'd be in no physical condition to take on the PCT, i'd be darn right chicken to be by myself. Her story is an account of strength and healing and i'm pretty sure you'll find yourself engrossed within minutes of cracking this book open.
Orange is the New Black : My Year in a Woman's Penitentiary by Piper Kerman – Fascinating real-life. Piper Kerman is a well heeled college alumni and upper middle class career woman whose past catches up to her. A crime committed 10 years previous is brought to light and while that dark part of her life is a distant memory, Piper is sentenced to 15 months in a women's prison. Piper recounts her time spent with women from all walks of life…how she learns to navigate the subjective but not to be mistaken rules of the inmates. How she manages to serve out her time while maintaining her sense of humor and dignity is what makes this book so compelling.
Shantaram by Gregory David Roberts – Set in India, this book is a work of fiction based on the author's real life story. Robert, a convicted felon, escapes an Australian prison and seeks anonymity in the overcrowded and chaotic city of Mumbai, India. This story is rich in its birds eye view of Mumbai..at once a tumultuous and vibrant culture. Non fiction weaved into a compelling story as the the author seeks to live under the radar while immersing himself in this new culture. A must read.
Crazy Rich Asians by Kevin Kwan – Ok, i'll admit, i was nervous to read this on a plane…the title is a bit provoking yes?? I was in a bookstore when one of the people working there was like "You have to buy this! It's so outrageous". Sold. A fictional story that tells the tale of some outrageously opulent Chinese families…the conflict of old money versus new money, the clashes between Mainland Chinese and Overseas Chinese…its a barrage of stereotypes. I'll be honest..it's a light read, and sometimes that's just what i'm going for. Crazy fun. And i'm betting its only a matter of time before theres a film adaptation made.
Books on the List for 2014
The Harem Midwife by Roberta Rich– written as a sequel to the Midwife of Venice, i knew the second i saw it on the shelf that it was coming home with me! Set in Instanbul, the main character, Hannah, finds that her impeccable midwifery skills place her in the sultan's palace to tend to his vast harem. Once there, Hannah comes to know a young Jewish girl who has been abducted and sold into the sultan's harem…and the story goes from there.
The Dovekeepers by Alice Hoffman – I'm ashamed to say that i downloaded this book on my iPad two years ago but never started it. I think i'm ok with admitting..i'm a book person. I need to be flipping pages..don't know why. It's just the way it is. In this book, Hoffman tells the tragedy of Masada, King Herod's mountain fortress and the refuge of 900 Jewish rebels and their families who fled the fall of Jerusalem in AD 70, through four female narrators. It's on my list for this year.
And the Mountains Echoed by Khaled Hosseini –The author of the Kite Runner and A Thousand Splendid Suns released this new book in 2013..it's on my list! As in his previous two books, this one is also set in Afghanistan but takes the story to various places around the globe. The story's foundation lies with two siblings, one who gets sold to a childless couple. I'm already intrigued.
What's on your list of "To Read"? I'd love to hear what's keeping you flipping the pages!