A few weeks ago some friends invited us and a few other families over for "pew" breakfast….breaky after church….waffles and bacon! It was such a treat. We had friends over just before Christmas for brunch. I was inspired by the "pew" breakfast as well as a photo from Veronica Yem on Pinterest of a waffle far.   Here's my take on it…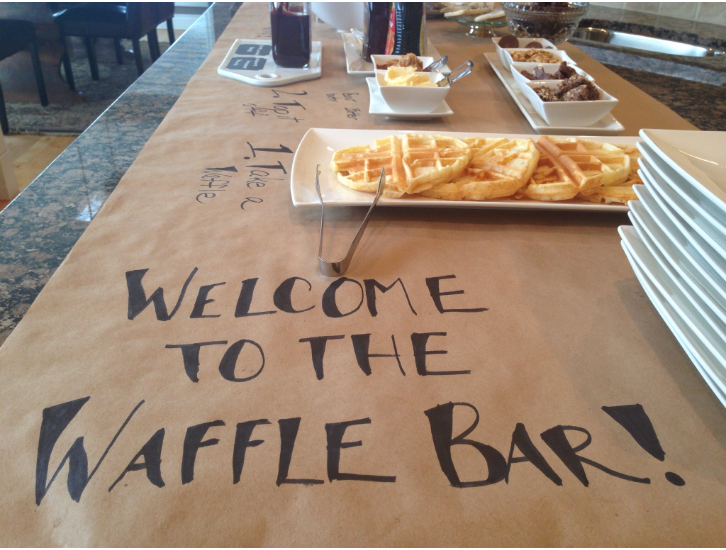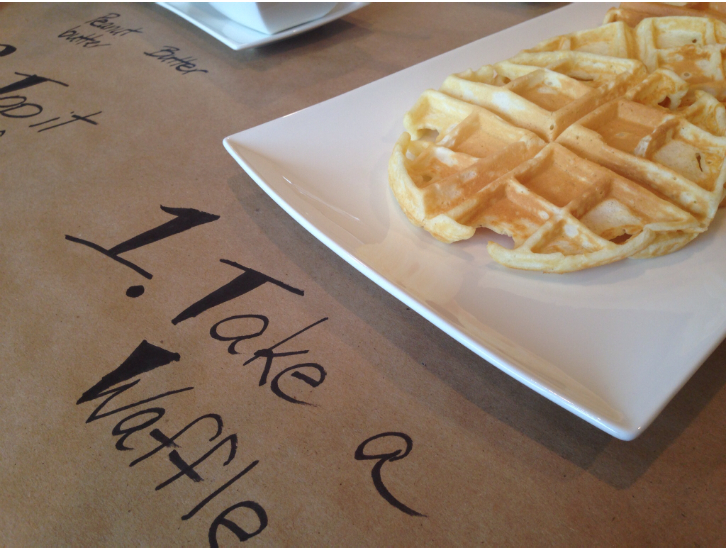 I had fun with the toppings…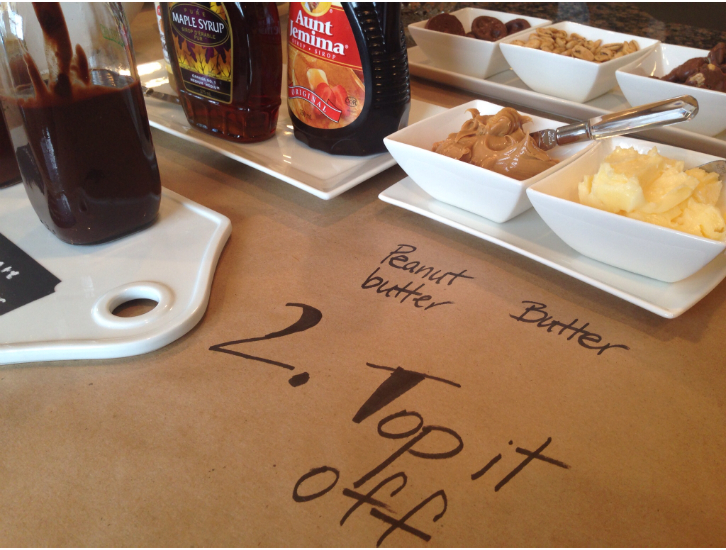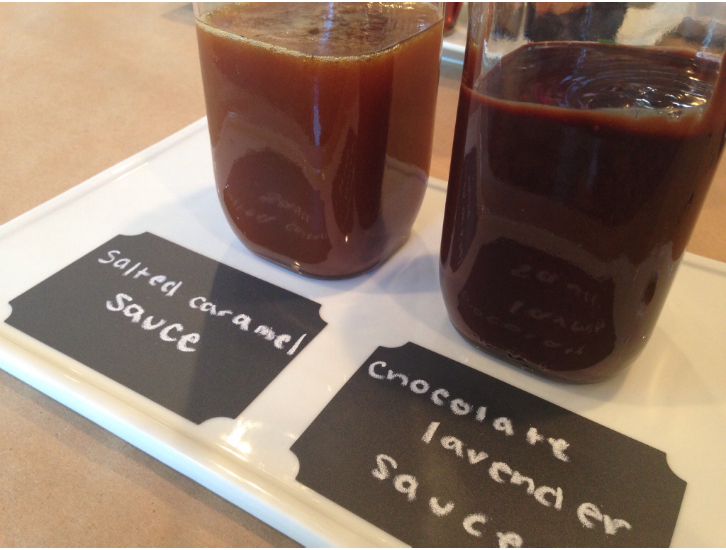 salted buttermilk syrup
chocolate lavender sauce
Cookinotti – caramelized crushed cookie spread
peanut butter – my personal fave
And of course you have to include the classics…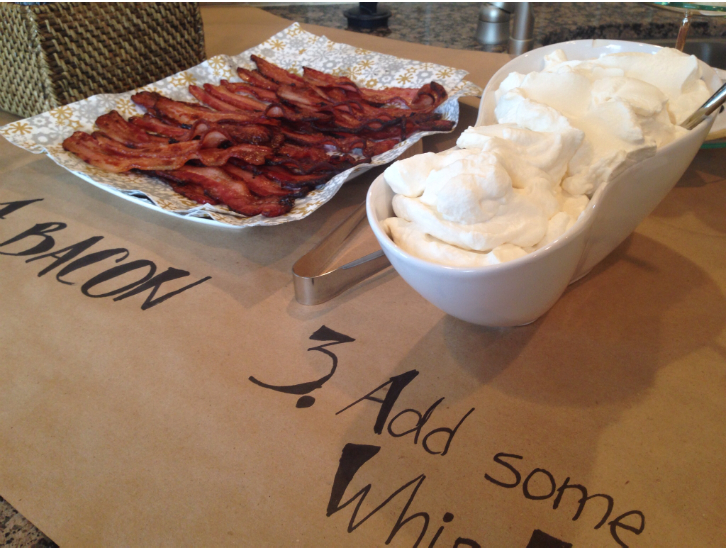 freshly whipped cream
berries
syrup
butter
Oh, and don't forget to serve the waffles with thick cut bacon!!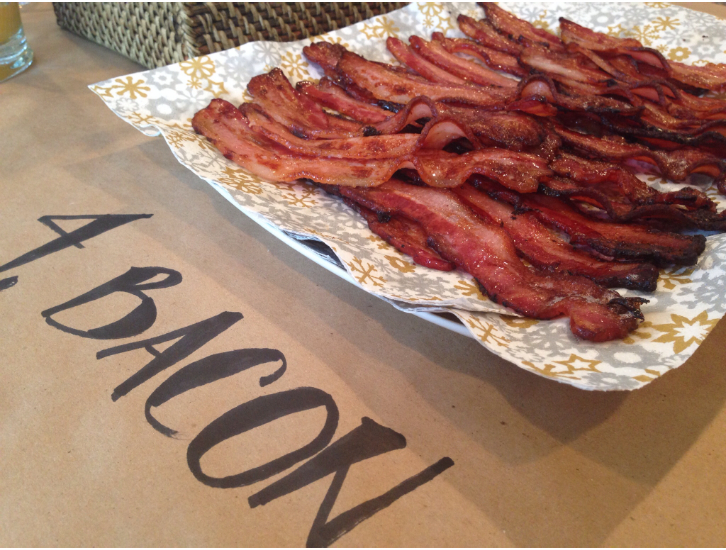 At the "pew" breakfast we had a bacon-off, testing out two different kinds of thick cut bacon and my family voted for Lepp Farm Market….so that's what I'm serving from now on!  It doesn't matter how much bacon you make, there's never any left over!
I covered our island with craft paper and doodled the steps and labelled the toppings.   Setting up a waffle bar is a simple and fun way to entertain….quite perfect for a New Year's Day brunch!