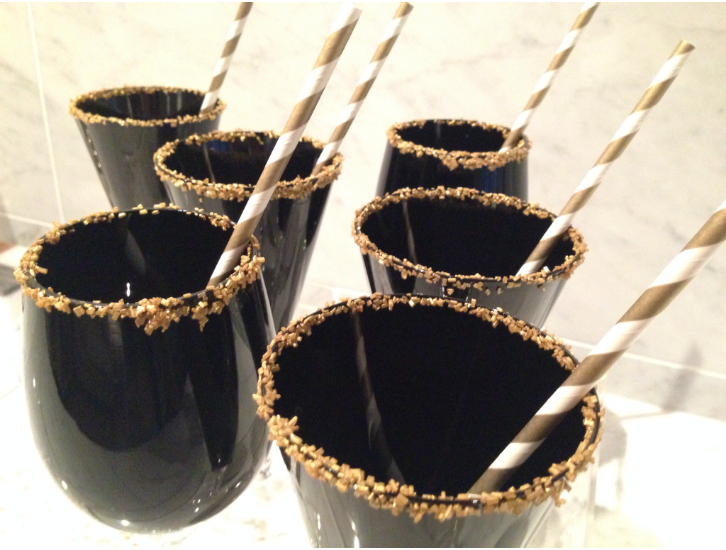 There's something about gold this year!  I'm loving it in fashion accessories, home accents and party decor….and I'm really loving it for New Year's Eve!  I find that by the time the Christmas festivities are over, I don't feel like running around town and going to great expense to get ready for New Year's.  I love the idea of repurposing some Christmas things for your New Year's Eve Party!   I used a lot of gold this year for Christmas so rolling it over to New Year's is a good plan!
I had gold sugar that I had used to top off lavender lattes.  I just rolled the rims of the glasses in lemon juice in a shallow dish  and then rolled them into gold sugar that I had poured out on a small plate.  Voila….ready for champagne!  The gold and white straws were also left over from Christmas.  I purchased them at Target.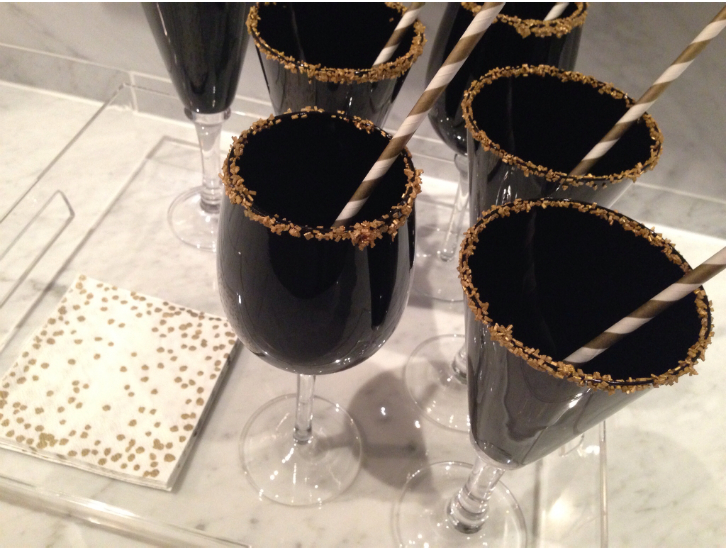 I love these two ideas…using left over wrapping paper as napkins holders….brilliant!  And filling clear balloons with sequins or glitter!!
For this next look from Stylizimo, they used Christmas lights, gold tinsel, gold paper to make fans and then added honeycomb spheres….simple and elegant!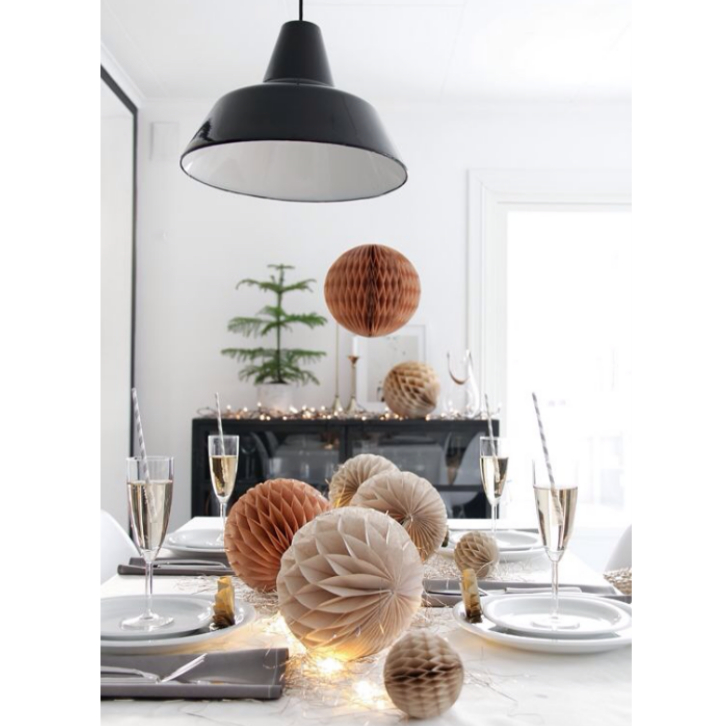 For more New Year's Eve inspiration, hop on over to our Pinterest Happy New Year board!