One of the biggest trends for fall that I'm really loving is the embellished sweatshirt! Seriously, this is gold….comfort with some bling….I love the juxtaposition of casual and formal. Jewels, beads or sequins or a combination…it all works to fancy up this old school style. Layer one up with a button down underneath and some skinnies and you are good to go! Or really mix it up and pair the sweatshirt with a skirt!
Here are some of my faves….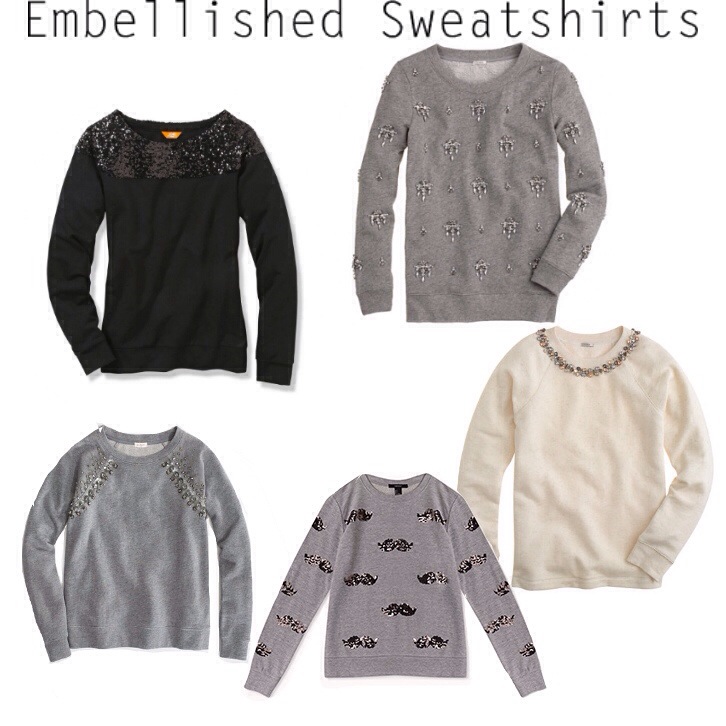 Clockwise from top left: Sequin sweatshirt , Jeweled chandelier sweatshirt, Necklace sweatshirt, Mustache pullover, Jeweled raglan sweatshirt
Who knew comfy could look this good?!