Love statement jewellery. You know how everything goes in a cycle…back in my highschool days, the bigger the baubles the better. In fact, in looking at some old pics, we've told Pam that she looked like she was sporting satellite dishes on her earlobes! I can't say i looked much different…i do recall a pair of sequinned high heel shaped earrings i wore to grad. Heels…on my ears.  Massive clip ons were the bomb. Ok, that's come and gone (thank you).
We've come a long way and I love that there now is a place for both statement pieces and more delicate baubles that garner attention for their pure beauty and simplicity. And I stand by the idea that accessorizing is important. Its the finishing touch..and more often than not, i think these pieces add a little confidence and spring in our step.
Bauble Bar is one of my favourite go-to sites for accessories. They offer the range from the colourful and sparkling to art deco to the charming and simple. Their price point is also a huge plus. I know that accessorizing can be viewed as expensive..and there are definitely some gorgeous pieces out there that are more investment. But don't let that be a deterrent. Bauble Bar has hit the mark with well priced pieces that are affordable….and beautiful. You don't have to sign away your paycheck to add a little glam!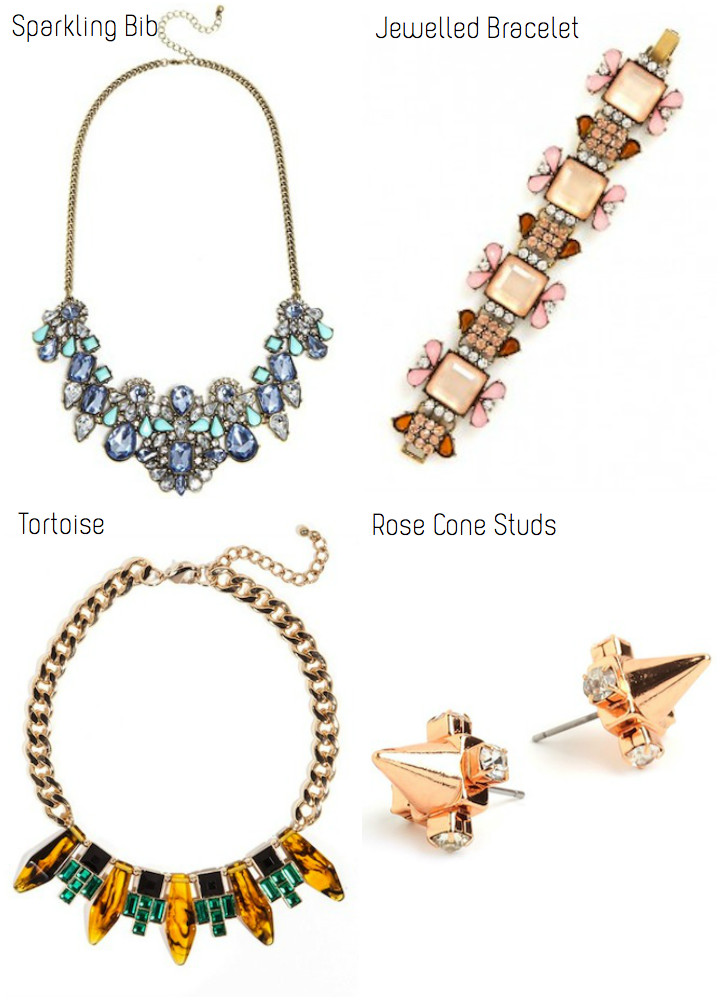 Clockwise from top right: Marine Contessa Bib, Pink Flora Bracelet, Dragonfly Bib. Rose Cone Studs
Below: Mix Ice Stud Rings, Arrow Pendant Necklace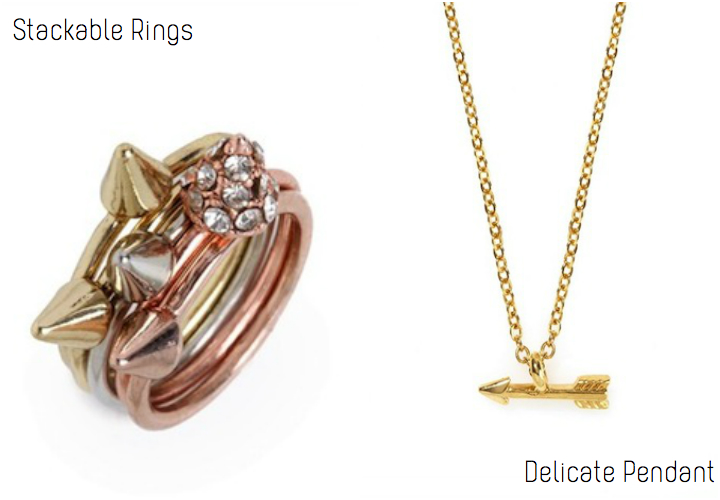 Bauble Bar now ships to Canada…yippee! Recently, i took advantage of this and found a couple of necklaces that will go the distance for me…i featured the tortoise one above. Both of them were $36 each… completely reasonable. Watch for their spontaneous specials as well. In purchasing 2 necklaces, i received a 3rd one free! yup…f.r.e.e.
Love their service, love their product, love their prices.
i'm also a secret gamer and the competitive edge comes out when i get my "Buried Bauble" email each week. On Mondays and Fridays, Bauble Bar secretly marks down one item to $10 and another to $20. Sign up to get the clues emailed to you and get your hands on some great deals.
Happy Accessorizing. If someone hasn't told you lately that you're worth it? You are!  And while you're at, think Christmas shopping! ….it's coming whether you're ready or not!