I am a few days away from packing kids' lunches again…ok, confession time….I don't actually physically pack their lunches! I get so tired of stuff coming home, so now I try to have my fridge and pantry stocked up with yummy, healthy…well mostly healthy, food that the can chose from and pack their own lunches!!  My goal for this year is to have more fresh, homemade things and less pre-packaged things available!  Here are a few things I already know that my kids love!
Hummus and naan bread – hummus is healthy, low in fat, and a source of protein.  We cut up the naan like slices of pizza.  Naan is especially good warmed up, so for an after school snack, I heat it in a frying pan, cut it up and wrap it up in foil.

Salads – Dylan is a big fan of salads.  I buy the lettuce "Shreds" by Fresh Express and I like to cut up a lot of cucumbers and peppers and keep them in sealed containers in the fridge.  That makes having a salad easy for me too!  The kids like to add real bacon bits, shredded cheese or feta, and sliced up hard boiled eggs.  All things you can have prepped in advance.  We use the Glad To Go Lunch Containers with the dressing holder that snaps into the lid (see here). I often have a homemade dressing in the fridge and we also have Bolthouse Farms Yogurt Dressings….they are a fraction of the fat of other pre-made ones!
Edamame – if your kids have access to a microwave at school, you can buy microwaveable packages.  My kids like to add a bit of kosher salt.  I buy the box of individual packages of edamame called Peggy's Premium at Costco.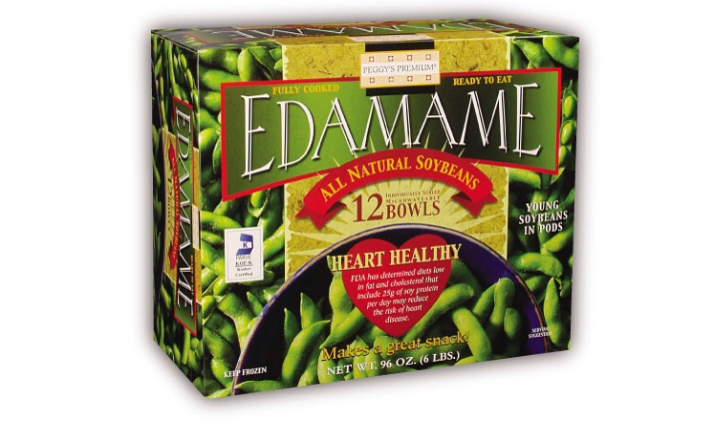 And here are a few things that I am going to try….
Yogurt parfaits –  Greek yogurt, layered with berries, toasted coconut ribbons and nut-free granola.  I may even throw in some dark chocolate chips to make it even more enticing!  I'll use disposable cups with lids that I buy at HY Louie.  Find some at your local restaurant supply store and you don't have to worry about missing Tupperware containers.

Individual Mexican layered dips – with multigrain flax tortilla chips or corn and flax crackers.  Use disposable cups and lids or Tupperware.  Layer up whatever your kids like such as salsa, grated cheese, olives, refried beans or black beans, sour cream or Greek yogurt, green onions, tomatoes, guacamole, cucumbers and whatever else your kids like.  You can really cover a lot of food groups with this one!
Pepperoni Pizza Puffs – I am going to try this recipe from Lick the Bowl Good (recipe here).  I love the idea of dipping the muffins into the pizza sauce and I may try other variations of this recipe such as adding olives, using pancetta instead of pepperoni and trying jalapeno monterey jack cheese.
I know that it's going to take a lot to keep me inspired about packed lunches, so I've been pinning ideas.  You can find them here.
What are you going to be packing in your kidlets' lunches?  We'd love to hear more ideas!