c'mon….weather, work with me here! Summer has officially begun and i can't wait for the sun to return. It is my favorite time of year….i love the less structured routine, evenings on the patio, flipflops, swimsuit coverups, watching the kids do all sorts of crazy things in the backyard barefoot (ok, the only things i don't like are: 1. when they come inside with their dirty feet and 2. when summer comes to a close). Seriously, i am doin the happy dance right now…like even though i'm typing i'm doing the duck face and the head bop..right this second!
Wanting to be sun ready? Here are my picks…both the splurge and steal pieces that i have my eye on: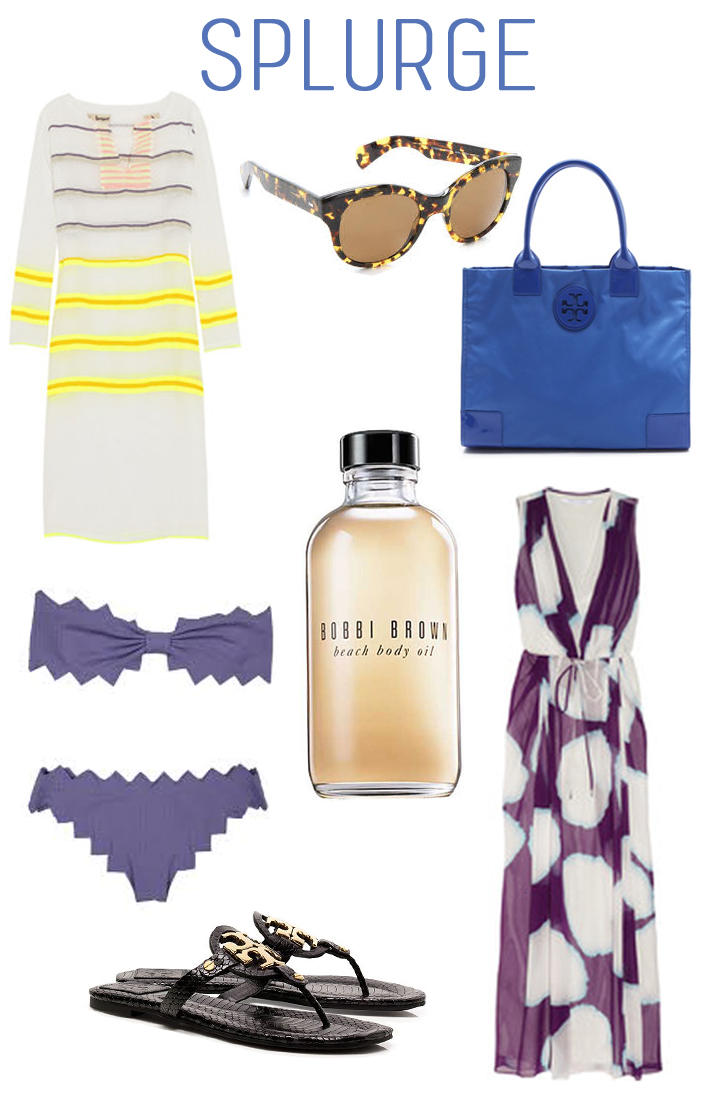 Cover Up: Lemlem
Body: Bobbi Brown Beach Body Oil
Swimsuit: Marysia Swim Honolulu Bikini
Sandals: Tory Burch
Sunnies: Oliver Peoples Polarized  
Tote: Tory Burch Ella Tote
Maxi Dress: Diane von Furstenberg
And like any other good girl with Mennonite blood running through her veins, there are some GREAT deals to be had even though summer is just getting underway….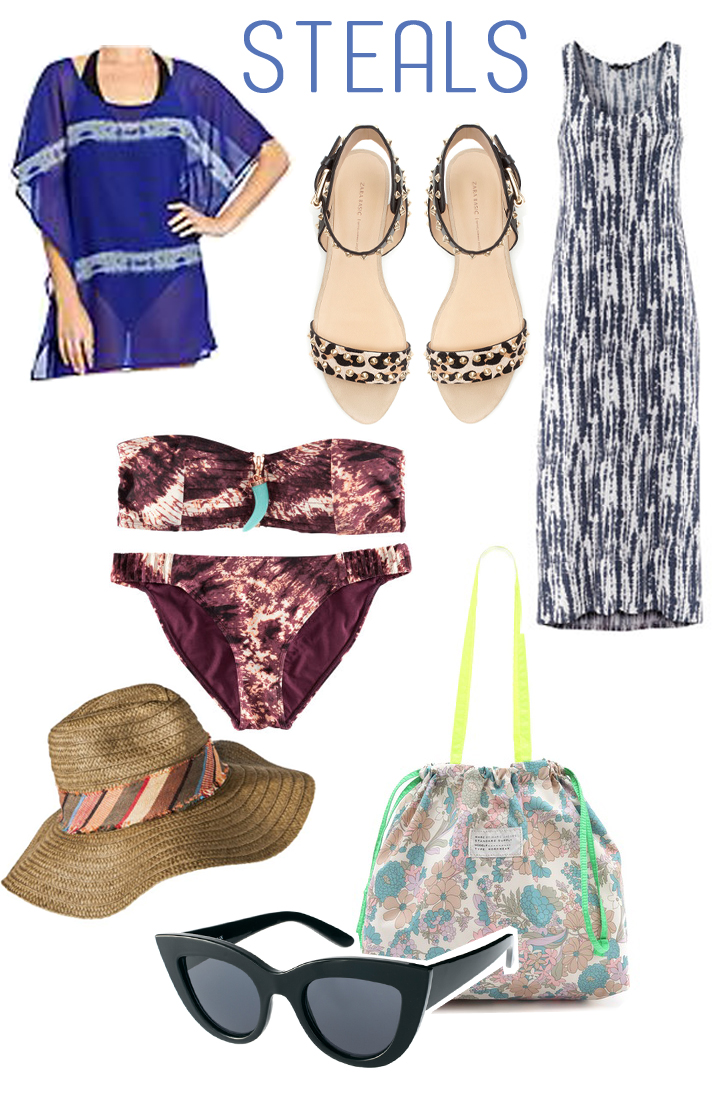 Cover Up: Old Navy 
Swimsuit: H&M Top  and Bottom
Floppy Hat: Target $14.99
Sunnies: Asos 
Sandals: Zara
Tote: Marc by Marc Jacobs
Maxi Dress: H & M