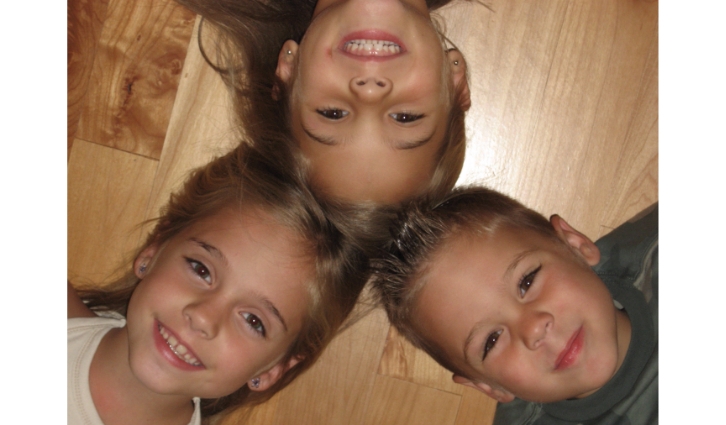 Happy Mother's Day!  I will never forget my first Mother's Day fourteen years ago!  I had just had Berkeley two weeks earlier and I remember that Mother's Day was my first big outing to church since I had had her.  I seem to remember them handing out carnations to all of the moms at church and I remember wearing a butter-colored knit pant suit (I NEEDED something with some give!).  I felt almost awkard receiving the flower since I was such a new mom with zero experience….yet I think that giving birth qualified me!  But there was sooo much yet to come!
I was thinking this past week of why I love being a mom!  It is certainly a HUGE responsibility….and sometimes at the end of of day when I lay in bed I feel like a total failure, but it is also one of the most rewarding jobs I can think of!!!
Here is my top 10 list of why I love being a mom!
10.  Those Saturday mornings standing at the cook top flipping crepes for my kids…seeing who eats the most, how much sugar they can possibly roll up inside a crepe….and just taking the time to have a leisurely breakfast!
9.  When Mac, our nine year old, compliments me on my outfit and says that I look beautiful.  That's the best confidence booster in the world!
8.  Watching our kids do something they love and are passionate about.  I've been known to cry when our girls dance.  And I love watching Mac play hockey!!  I'm the one being rather vocal from the stands (in a good way!).
7.  Being part of a herd!  The five of us are a unit….we stick together.  Yes, we have arguments and disagreements (lots of them!), but I know that we all fiercely protect each other!!
6.  Making something that the kids and Jason devour!  I've always believed a way to a man's or kid's heart is through their stomach and I get so much pleasure out of making them yummy treats!!  I love letting them pick the menu for their birthday dinners!
5.  Family vacations!!!  Jason and I both love to travel and we travelled a lot before we met and then again when we got married.  We decided once we had kids that we wanted to keep on travelling.  The years that we had babies and toddlers were interesting to say the least…..I called us the travelling gong show…playpens, car seats, strollers…you name it, we packed it!  We still had a lot of great times and now our kids are fantastic travelers and we LOVE to get away as a family to recharge and reacquaint!!!  I love that the kids are up for adventures and are easily adaptable!
4.  Cuddling on the couch and just chillin' and watching TV.  If you read our blog, you probably know that our kids are fairly busy.  The girls dance over 20 hours a week and Mac is on the ice for hockey 4 to 5 times a week.  That means I pretty much am a full-time taxi driver!!!  So, the nights that we are home are golden!!  I love cuddling under a blanket and just watching TV together and relaxing!
3.  Observing the relationship that our kids have with their grandparents.  I love how the grandparents just love on them and support them and encourage me too as a mom.
2.  Finding those special things that I have in common with each of my kids.  Berkeley and I both LOVE really good food.  She's got an adventurous palette so she's willing to give most anything a try…and we seem to really love the same stuff!  Dylan loves to shop and well….yes, so do I!!!  We have a lot of fun putting outfits together!  Mac loves a good latte…seriously he does…and I love a good Americano….so coffee it is for Mac and I!  Oh, and we both love hockey too!
1.  Those moments when you witness your kids putting into practice something you've been trying to teach them, especially when they don't know you are watching!  As toddlers, it was went you might see them sharing a toy, and as the kids got older they might include someone who was feeling left out.  Now as tweens and teens, it's when they take leadership, encourage others or take initiative!  Those are proud momma moments!  Mac recently told me how he was trying to encourage and support a player on his team that had lost his grandma and he's prayed for him every night since…that's the stuff that really matters!
It's crazy to think that I've been entrusted with three lives….to help guide them, nurture them and help them to grow up to be successful adults in all areas of life!  Eek…that's huge.  Laurel was just saying to me a couple of days ago that being a mom isn't always fun…I agree…it's super hard work and I often feel extremely under qualified!  But we both love our kids to bits and the joys far outweigh the overwhelming times.
Here's to all of the moms out there!!!  None of us are perfect, but enjoy being celebrated today….cause tomorrow it's back to the laundry, cleaning and cooking!