We are on the cusp of wedding season… and while there were a couple of years where it was quiet on the wedding front, this August is going to be one big party with 3 weddings! Here's the thing with weddings and females: It's not only the bride who feels the need to wear something new!
This is why i want a Party Skirt. Ok, i'll be honest…i've wanted a Party Skirt since my bro-in-law emailed Pam and me the link about 6 months ago (that was a risky move, Jason…a seriously metro move but, wow, you scored huge points in the area of awesomeness!!) And now, i really REALLY want one because i've got some dates on my summer calendar that have Party Skirt written all over them! Think one skirt, endless looks.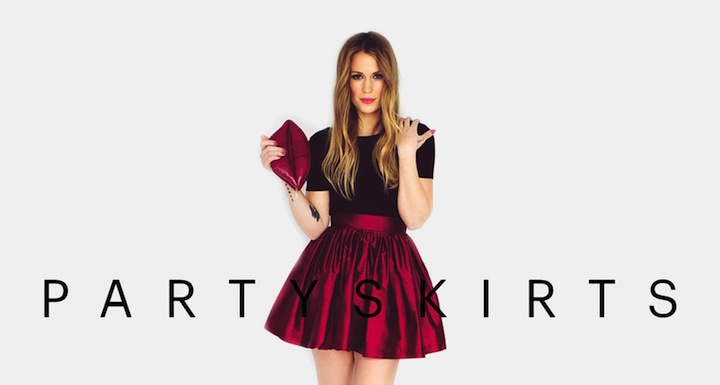 Image property of Party Skirts by Skot Apparel
These silk skirts are the creation of 2 sisters (Vancouver sisters to boot!), Lauren and Mariel Armstrong. Rewind a bit further and it was their mom who started to make her girls these skirts. People loved them and the rest is history! Not only do i love the colors, the playful styles and the nod to living life in celebration, I am loving that these beauties come in two lengths to keep all us ladies happy. I am eyeing (um. ok. stalking) the Navy Lady Length. But you ladies with stunning gams would look positively marvy in the classic party skirt length.  Shop for them at local Vancouver boutiques: Bluebird, Rebecca Bree and LYNNsteven Boutique or order online  .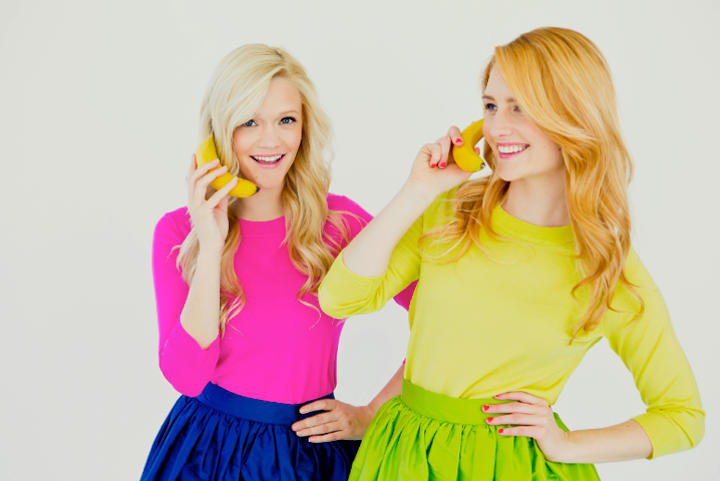 Sisters Lauren and Mariel. Image via
This is an investment piece that can be dressed up or down (they range from $195-$245). Keep in mind, when you're buying multiple dresses for upcoming occasions, it wouldn't take long to add up far beyond that cost. This skirt could carry you the distance!
I've put together 3 different looks and had fun with it. But tailor this piece to YOU. The skirt is the piece de resistance…once you have this statement piece it's time to go through your closet and start styling what you already have with your new piece of lovely! Take what you have and re-purpose.
Here's my inspiration with the Party skirt of my choice: the Navy Lady Length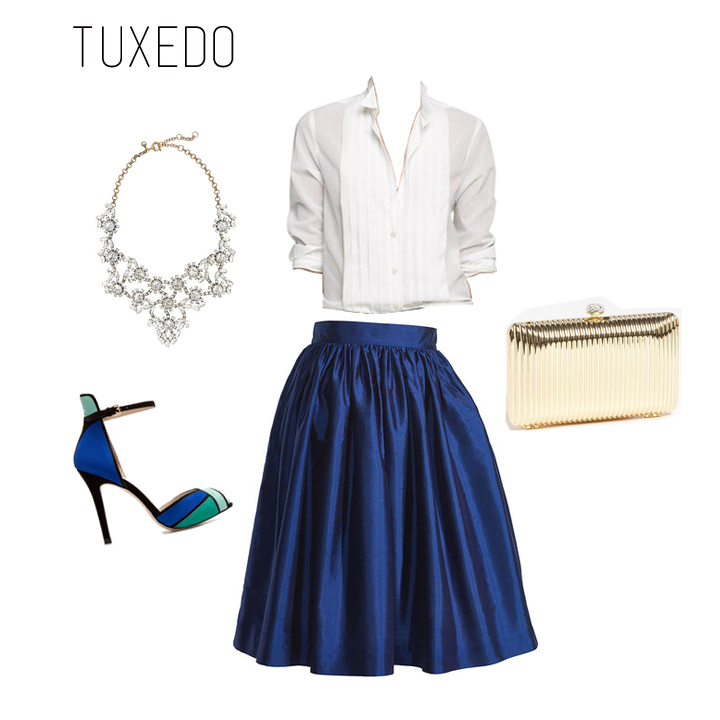 Top: JCrew Tuxedo Shirt
Necklace: JCrew

Heels: Zara Ankle Strap
Clutch: Nordstrom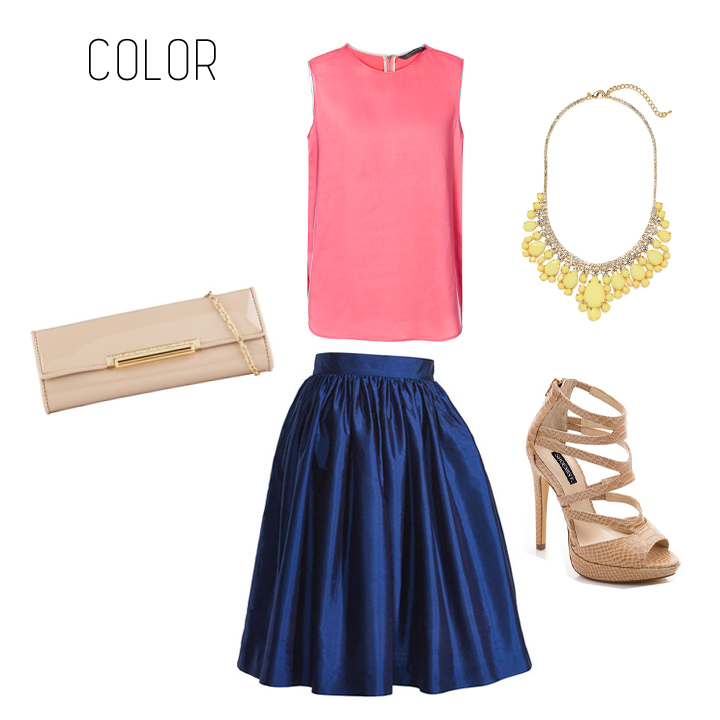 Top: Zara in Coral
Necklace: Bauble Bar Lemon Snow Collar 
Heels: Shoemint

Clutch: Aldo Clutch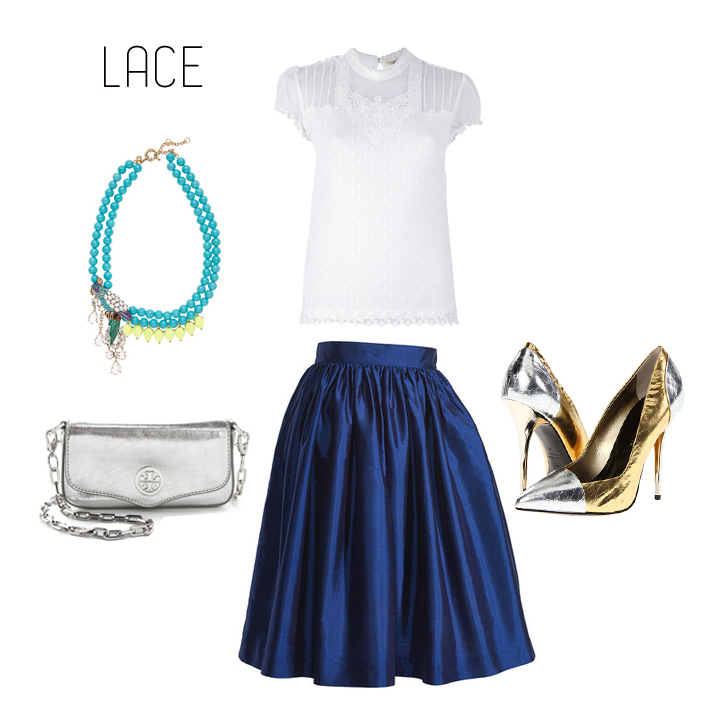 Top: Ralph Lauren 
Necklace: JCrew 
Heels: Zappos ~Proenza Schouler
Handbag: Tory Burch Classic Mini Bag
What's your favourite look?