Earlier this week, i posted my shameful list of unfinished projects i have staring me down around the house! If you're still reading, i'm going to take it that you accept me for my faults!!!
One of the "incompletes" i'm excited to get done is my gallery wall in my office. Art has always been a tough one for me. I can't even say why i do or do not like a piece. i just have a feeling…and it either resonates or doesn't. I also find the idea of purchasing art a little overwhelming..i'm a total committment-phobe in this area. I wonder if it is because of the high price tag that is often associated with purchasing art? Whatever the case, it stresses me out!
Which brings me to the idea of a gallery wall…I can do this! The idea of surrounding myself with many pieces of all sizes and shapes that can be changed around and personalized on a reasonable budget. Yup, i'm cool with that! I have been inspired by seeing some beautiful galleries like these: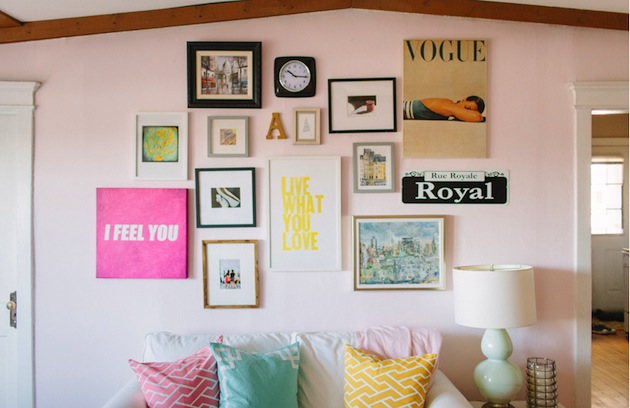 Image via The Everygirl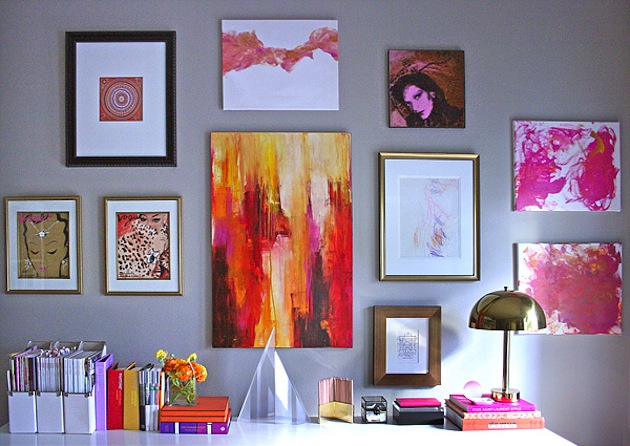 Image via Small Shop Studio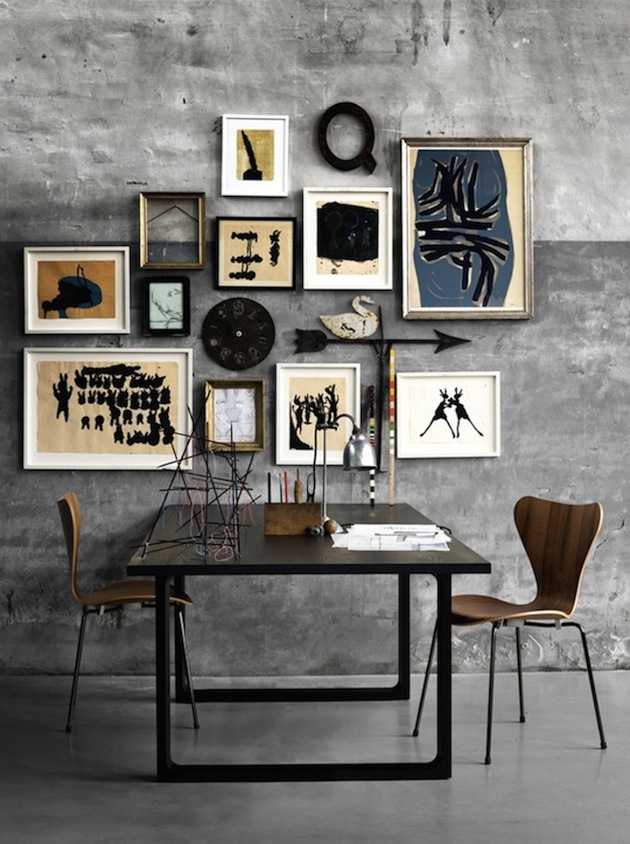 Image via Inthralld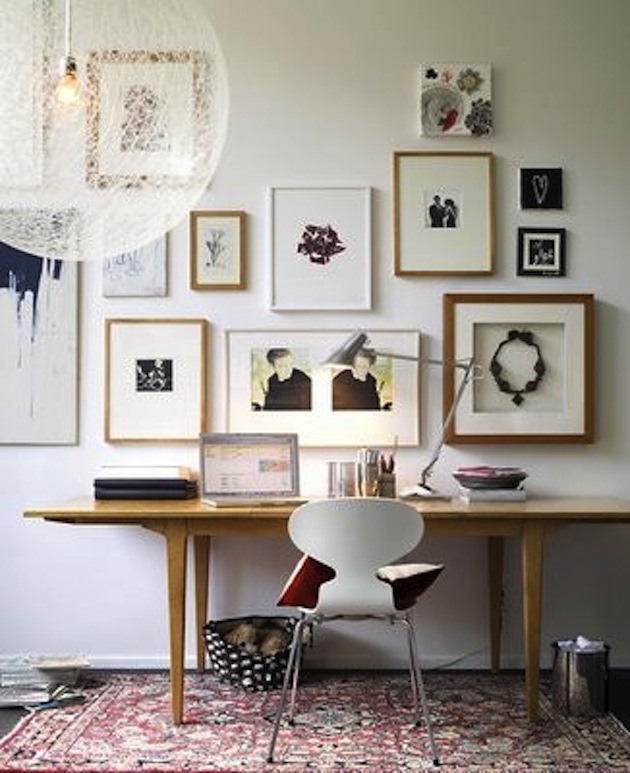 Image via Summerfield Design
Image via the Everygirl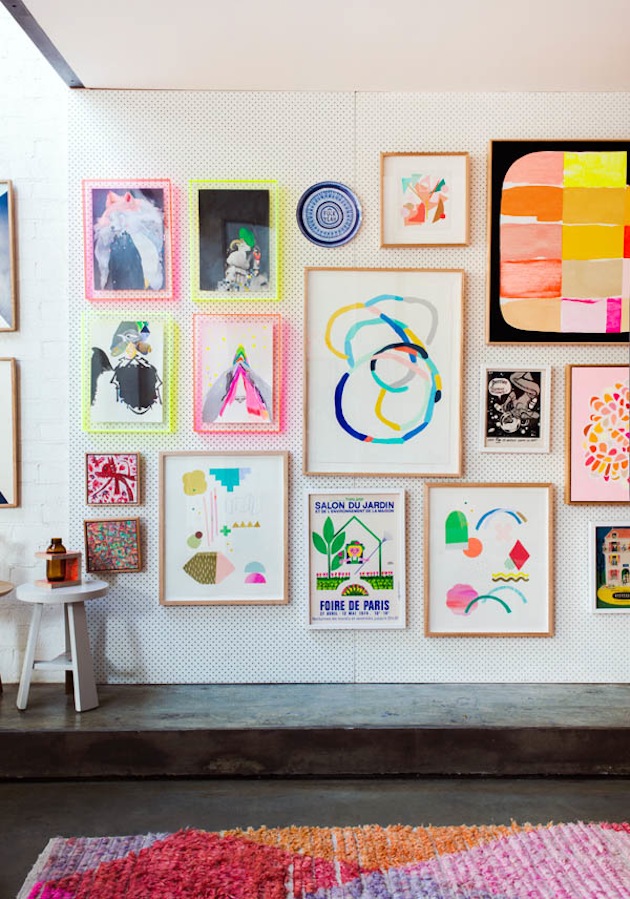 Image via the Design Files
I'll admit, i still want my gallery to be tailored and not fussy…if you start looking online there are some crazy compilations that fill walls top to bottom. i'm not that brave yet. Simple but eclectic is what i'm going for.
So, what to create my gallery wall with?
1.  Photographs that i haven taken — well, i'm def not a professional, but i do like the idea of including some "memories" in my gallery wall. Better than having them just sit on my computer, yes? Right now, i'm going through our pics from last year's trip to Italy. I think, printed in black and white, they will add that level of personalization i'm going for!
2. Inspirational prints i've sought out and acquired. Earlier this Spring, i was introduced to Stephanie Sterjovski and the SS Print Shop through the Framework Magazine (hey, here's a plug for this monthly online mag all about stylish living…created right here in Van City!) . After taking a peek at her site, i had to place an order. I love that her prints are fun, positive and upbeat and well, pretty. Right down to the brightly colored confetti that comes flying out of your packaged prints when you open them up! You need to go on over and take a look at her shop…and then do yourself another favor and visit her personal blog as well. Not only does Stephanie have a great sense of style in all sorts of areas…fashion to beauty to decor..but she is authentic, real about her life. And that is what truly makes her blog a breath of fresh air. Stephanie is also from Toronto which makes ordering her prints easy breezy for us Canadians! Visit SS Print Shop to see her lovely prints like these: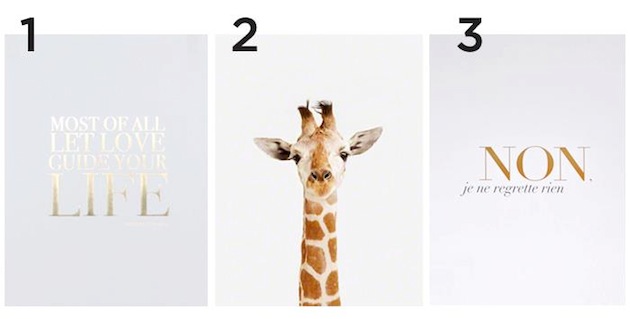 Image via Stephanie Sterjovski Photography and Design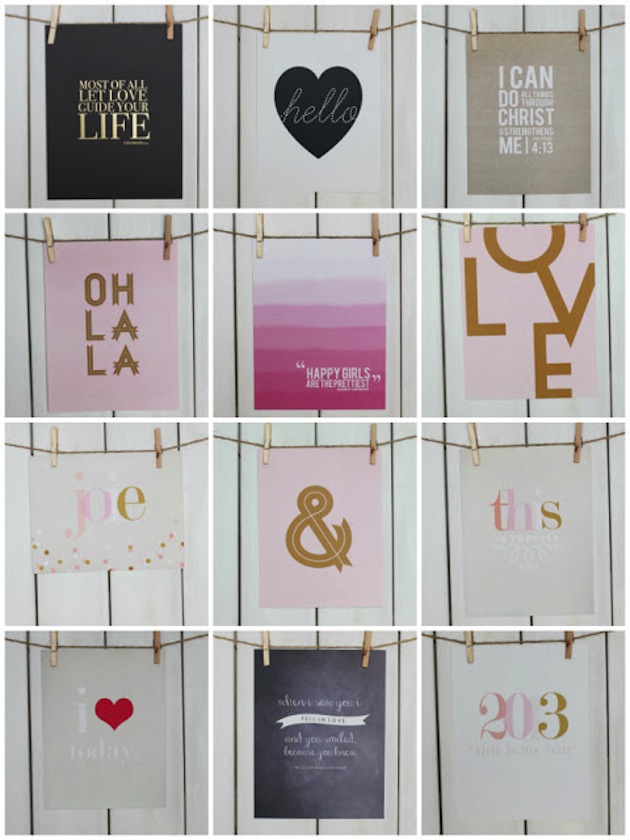 Image via SS Print Shop
So, have i convinced you to take the plunge and add a gallery wall in your home?