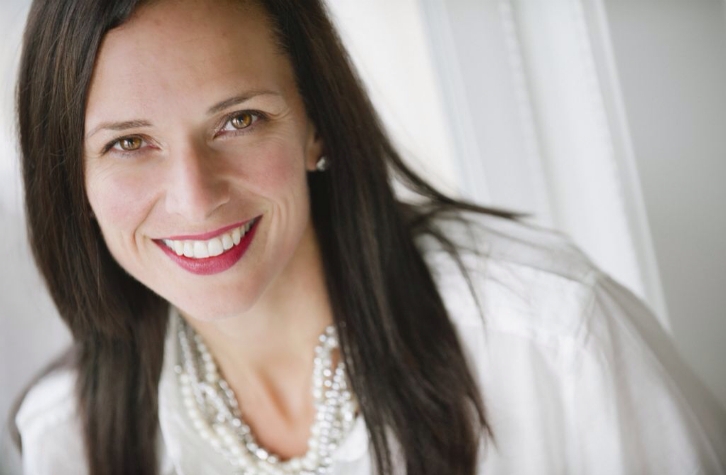 This is Laurel and she's my sister, younger sister, that is!  I used to like being the older one….well, I can't change it now!  We've kind of taken it for granted that we blog together, but when we were at the Alt Summit in January, sooo many bloggers said that they were jealous of us!  It's a lot of pressure to have to come up with content all on your own, so the great thing is that Laurel and I can bounce ideas off of each other and we share the writing.  Blogging can also be rather lonely…it's just you and your computer, so Lo and I have the advantage of talking about stuff and encouraging each other when we feel a bit dry!
This got me thinking of why I love blogging with my sister, so I thought I'd tell you…
Laurel has a wonderful way of writing that makes you hear her speaking as you read.  She is very real and not afraid to admit her weakness, failures or struggles…I love that vulnerability about her.
Lo is a ton of fun to be with.  She has this awesome laugh that makes me have to laugh when I hear it.  I remember when we were both teens hearing Laurel and her friends howling from her bedroom as they created characters and recorded voice "skits"…that seemed so ridiculous to me at the time (I was much more mature than that)…but funny how I do remember being a bit jealous of how much fun they were having.  Laurel loves to do spontaneous things…like take the kids in their PJ's to Starbucks or having Monday Night Dance Parties in her Escalade when driving the girls home from dance!  My kids LOVE spending time with their Auntie Lo.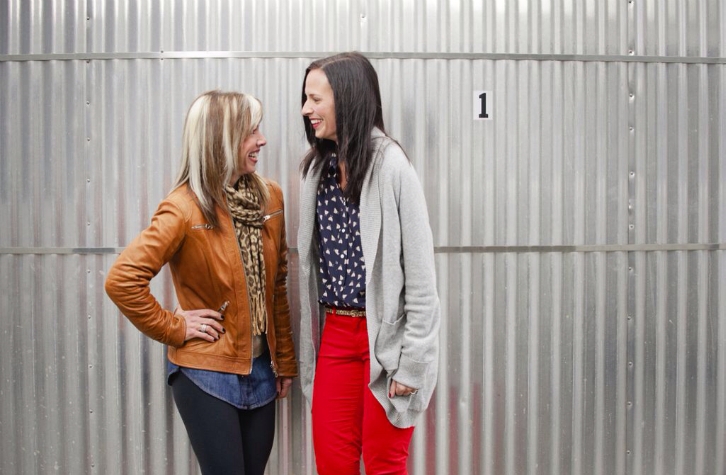 I love that Laurel and I enjoy the same things.  Take food for instance…we both LOVE it…that can be bad when we are together but on the other hand, we just held each other accountable in shedding off some unwanted pounds.  We both love to travel and find interesting local spots.  And we can power shop I'll tell you!!!!  8 hours..no problem!  Just fuel us up with some coffees along the way (I may need a fro-yo too) and we are good to go!  The crazy thing is that even we when don't shop together, we often buy the same things.  And our kids have often show up dressed in the same outfits…I promise you, we don't discuss it in advance!  So, when it comes to blogging….we are on the same page about what we like and what we consider "blog-worthy".
Laurel is kind and sensitive…a good balance for me as I can be a bit of a bull in a china shop so to speak….yes, I am the bossy older sister!  Everyone likes Laurel…at least almost everyone!  She has a gentle spirit that draws people to her.  Yet in the last few years, she has been learning to be more assertive and to deal with conflicts, which I know are not her fave, but I'm proud of her for it.  And it was her push and encouragement that got me to the Alt Summit and it was SO worth it.
Laurel and I weren't always close.  Our mom can vouch for that.  We did share a room until late into our teens and we fought a lot because…ok I'm just going to say it…she was a pig!  Her side of the room was a constant gong show and mine was neat, tidy and orderly!  I can tell you now that her closet is probably neater than mine thanks to her days of merchandising and folding clothes at Tommy Hilfiger (so moms out there, there is hope!).  But growing up, we had very separate friends and interests.  We started becoming close and hanging out more together after we had graduated.  And we are so fortunate that our hubbies are great buds…in fact, there were friends before Jason and I even started dating.
Even in a great friendship, though, there are rough patches.  Our hubbies joke that we are due for a good row about every six months.  I guess our last one was just before we launched the new site in January….we were both totally stressed and wondered if we should even blog together anymore (geesh, that was the stress talkin')!  Now Jason and Scott just sit back and chuckle at us and even take the other sister's side (that sure ticks me off when Jason does that, but he's usually right!).  But we do always work it out!  There are times when I might feel she's being a bit "chippy" and I'll ask, "Are you in a fight with me?"  Trust me, she has to ask me too!  But that's the great part of being family….you always have each other and always will, so you try to communicate and figure it out…even though you may need a bit of a cooling off time!
Wow, after writing this, I think I love my sister even more!  She truly is a beautiful human being.  I do feel so fortunate to not only have her as a sister, but also as a friend and blogging partner too!  Note to self…don't take the relationships right in front of me for granted, especially that one with my sista!  Love you Lo!