Pam and i have been enjoying our amazing Tweezerman kits…like big time. Do you know how much joy i can get from a well made pair of Tweezers? C'mon, i'm not the only one who gets completely frustrated trying to pluck eyebrows with a pair that doesn't work great. i actually have been known to have a little hissy fit in that situation. You end up tweezing hair you didn't want to, but the little annoying ones remain..arggg!
So imagine my happiness at having not one good pair, but 5? YAY!!
Before i tell you about them, let's just have a little chitty chat about eyebrows. I can't think of one thing, facially speaking, that can make such a difference. I could explain by showing you a picture of my pre-plucking days but wow…i think i have too much pride for that. Let's just say Scott must've really have found my personality to be enthralling!
Eyebrows of all shapes and sizes can be extraordinarily beautiful if they are groomed properly. Our eyes are framed by our brows and that's why they have the power of giving us a completely transformed look!
Here's my Tweezerman collection…for more options, click here to visit their site.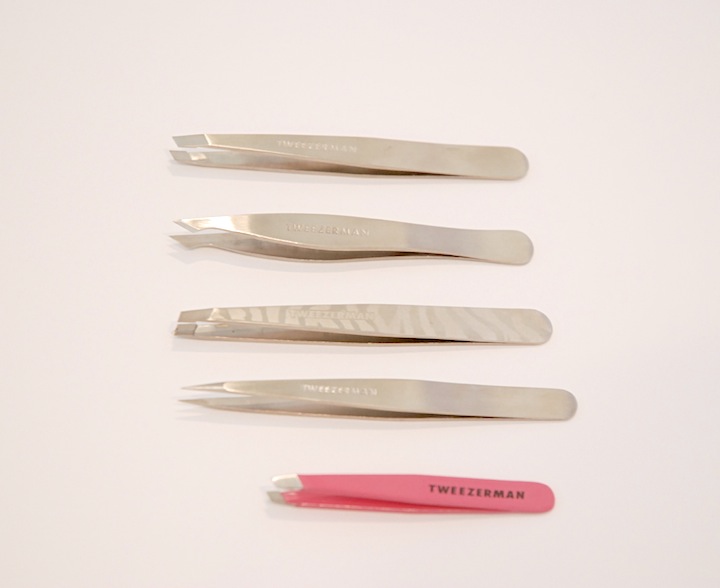 ok..i don't use all of them everyday, but the point is that you should find the right kind of tweezers and then USE them. And you might just need more than one. For example, baby fine hair and coarse hair are different…Here's the low-down on what Tweezerman has to offer:
1. Slanted Tweezer – standard tweezer that everyone should have
2. Pointed Slant Tweezer – good for brow shaping and especially precision work…grabbing coarse hair and short stubs.
3.Satin Etched Zebra Slant Tweezer – the original Slanted tweezer is raised up a notch with the super cute zebra print etched on it.
4. Point Tweezer – use for difficult to remove hair, such as ingrowns and baby fine brow and facial hair.
5. Special Edition Mini Slant Tweezers – the original slant in mini. Comes in a protective tube…perfect for throwing in your purse! I LOVE this!
The other item that i have fallen in love with is the highlighter pencil. I use it to highlight the top of my eyelid, in the arch of the brow. I also dab the inside corner of my eye with it. And "POW" it makes your eyes jump out…well, in a good sort of way!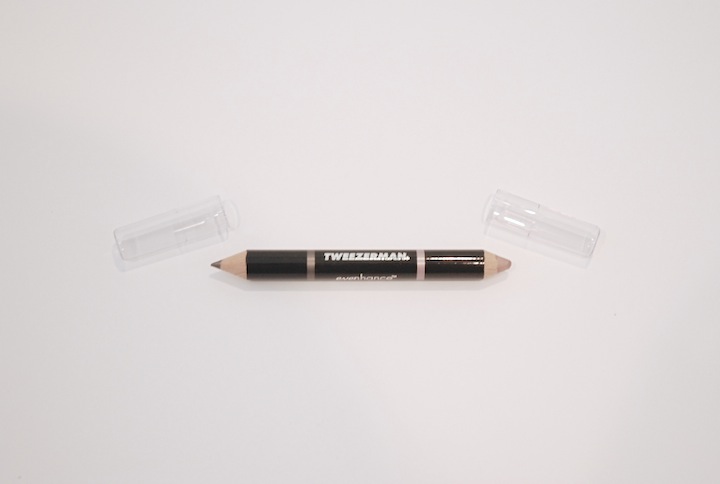 Here's just a little extra bonus….Tweezerman offers complimentary sharpening and repair on items. Click here for details
Thanks to Tweezerman, once again, for gifting the Sugar Plum Sisters with eyebrow grooming kits. We have loved the products long before now and our eyebrows continue to thank you!