i'll admit, i'm writing this post not knowing exactly where i'm going with it. it's an uncharacteristic moment. i like to spend time letting the ideas simmer in my mind, so that when i actually sit down to type, i'm just relaying what i've been thinking about for some time!
So forgive me, because i'm speaking somewhat off the cuff. Pam and i love beautiful things, and while this isn't a "thing", sometimes more beauty comes from the untouchable.
This weekend, i travelled with Lexi and her volleyball team to the Island. i'm going to be honest…it's been a roller coaster the last couple of months… well, actually, i've been the roller coaster. Moments of joy at being able to do what i'm passionate about: being a wife to Scott and carving out more "date" time for us,  being a mom and supporting our kids as they find their niche and develop their skills/talents, spending time growing our blog, being involved in organizations where we can give rather than receive. These have all brought me immense joy.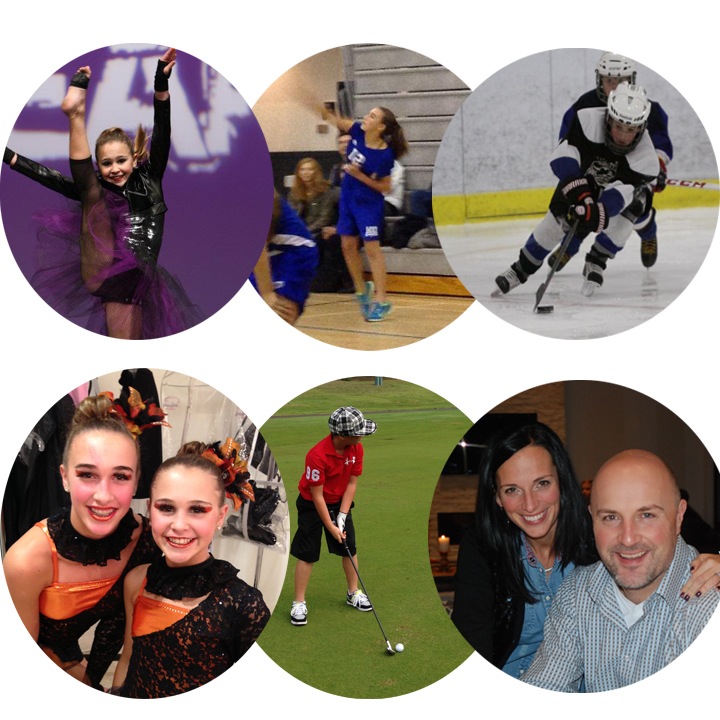 i've also felt incredibly overwhelmed at the chaos and lack of routine that has come along with all of this. To use one of my mom's terms, i've looked to "hide under the feathers" some days because i didn't know humanly how i would get everyone where they would need to be. And if everyone did indeed get to their destination, how could i choose which kid i would stay and support?
By going along with Lexi this weekend, i was once again missing Lincoln playing hockey. I was missing Melina dance at 2 special performances.  Quite frankly, i felt guilt. i also felt that i was going when the tank was"empty".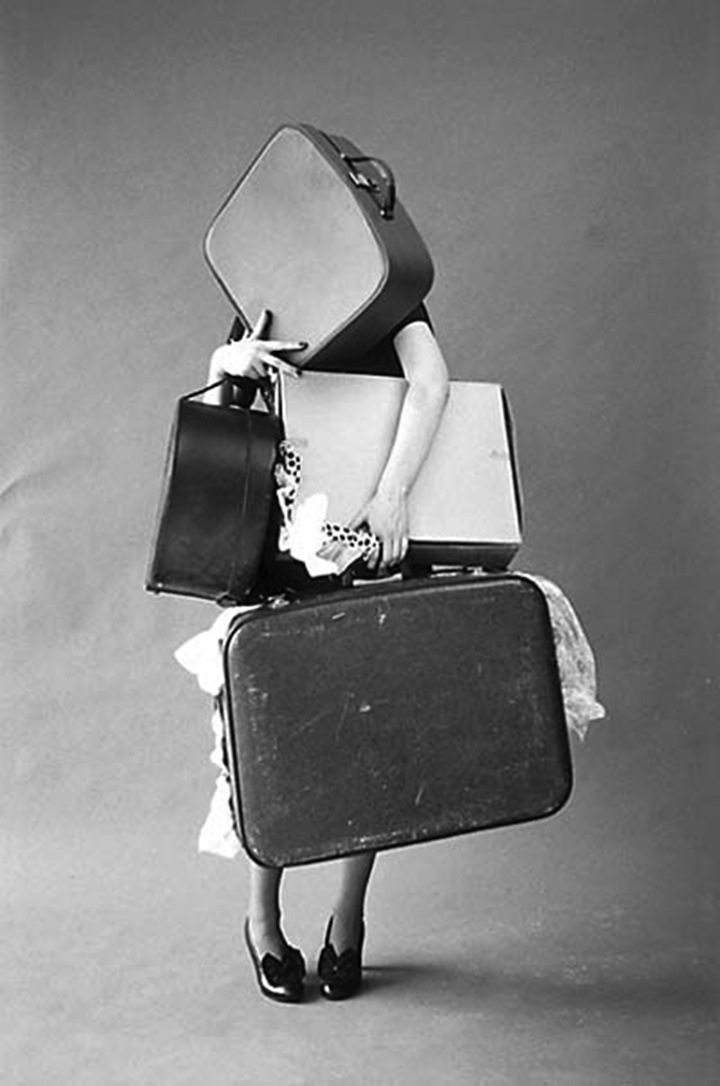 Image: Iris Palmer and her suitcases" by Tim Walker Photography
And then the craziest thing happened.  The tank was re-fueled. God took a weekend that i was anxious about and turned it into a good and beautiful thing.  I was able to:
~take Pam's advice and relish the break from the everyday household "stuff"..laundry, cooking…
~spend time visiting with a friend who encouraged me just by virtue of who she is.
~watch Lexi and her teammates play volleyball without distraction…nowhere pressing to get to, no reason to be staring at my watch. WOW!!!
~be surrounded by a group of people that laughed….alot. Me included.
~eat some good food. Why does every good thing in my life have a connection to food???
~have 3 full days watching my daughter sport a perma-grin.
6 awesome gifts. It was good.
Most special was the last gift…you know, the time one. While i don't want to toot my kid's horn…because we all think our kids are pretty awesome,,,it was more a feeling of 1. How on earth am i old enough to have a teenager??? In my head, i'm still a spring chicken! 2.Incredible thanks that i could spend time with Lexi 3. Even more thanks that she wanted to spend time with me.
And know what? Scott, Melina and Lincoln survived…without me. More than that, they had a great weekend. And dare i say, they might be happier with the mom that walked in the door yesterday night, than with the one that left on Friday? Honestly, i already have struggled today with not getting fretful about the schedule ahead…old habits die hard… but i am really trying to take it one day at a time! Trying!
Can i throw out the challenge to you? To spend a weekend, a day, or an evening with your kids, one on one. Do it while they want to, and pray that by doing it now, they'll never change that desire. Thanks for listening to me sisters! xo