The last few days of our trip to Hawaii were rather windy…we truly didn't mind as the trade winds were moving the clouds away.  But it did prove to be a bit of an annoyance at the pool…you know, the towel continually blowing off the lounge.  Even when it's not windy, why is that the towel mysteriously "crawls" its way down your lounge?  Lo and I were sitting at the pool and saw a lady that had these cool clips that she used at the top of her lounge to secure her towel.  Brilliant!  But where to find such a useful item….
I know, big shocker here….I was trolling the dollar store and look what I found!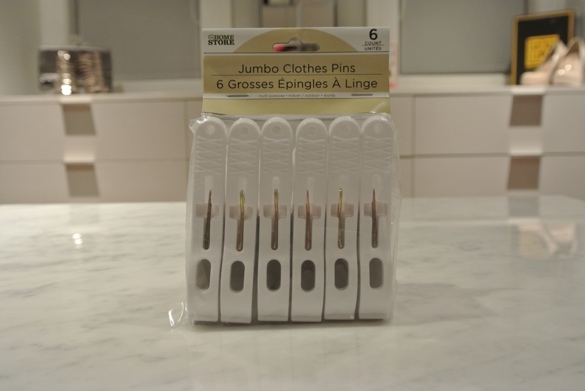 That's right…jumbo clothes pins!  For a mere $1.25 you can get yourself 6 of these beauties!  Pure gold I say!  Seriously, keep two in your beach bag for your vacay and you're set and your towel is secure!  I've already thrown two into my beach bag so I'm good to go the next time we head south!!
Jason just reminded me that the lady at the pool actually had pink clips with flamingos on them….well, I can guarantee that she paid more than 21 cents a clip!  And frankly, the simpler the better for me!  And yes, Lo, I have two here with your name on them!