It's that time of year….the invites are out for Christmas and New Year's parties. Now…what to wear???
I was inspired by this video that I watched this week by Karla's Kloset…
I actually tried those jeans on while we were in New York, but opted for these instead…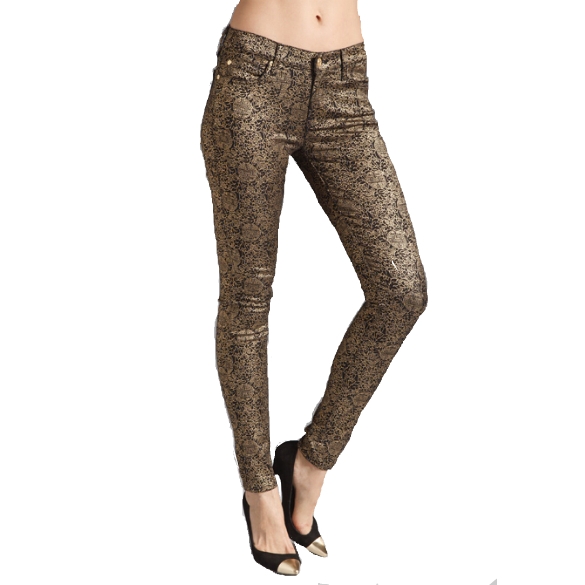 This is how I put together an outfit with these jeans for a Christmas party this weekend….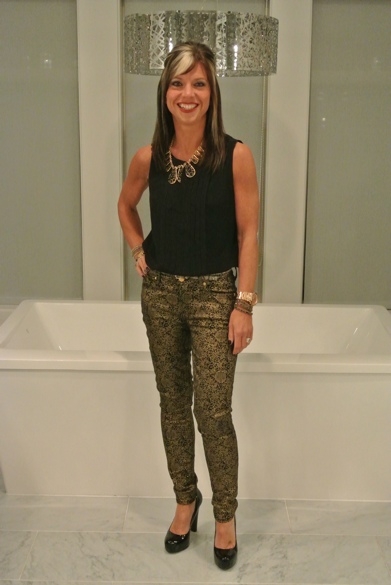 Here's a great idea you can take from this video when putting a holiday outfit together….pick out one metallic or sparkly piece and combine with basics you already have in your closet. Maybe you find a cute sequin tank and pair it with basic black pants or dark denim. Or a fun skirt with a basic black top and blazer. You really don't need to go out and buy a whole new outfit. Get one stand out metallic piece and put it together with what you already have!  And, here's where a great pair of nude or black classic pumps come in handy!!!  And remember….keep it to one piece…you don't want to look like you're straight out of Goldmember!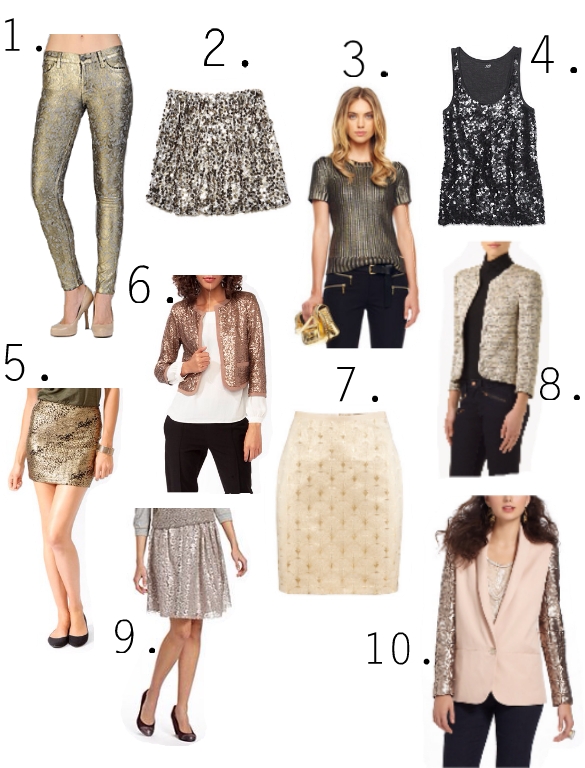 Just find that one metallic piece and combine with what you have…you'll be lookin' fine!