If you are still in the midst of planning your Christmas Morning Brunch, i'm here to help! Christmas Brunch is one of my most favorite meals of the year…there's something about this time..when everyone is flushed with excitement from the early morning's gift exchanging and you're just plain happy to be in the presence of loved ones. What better way to enjoy these moments than by sitting down to a meal that you haven't had to slave over at the crack of dawn. You with me??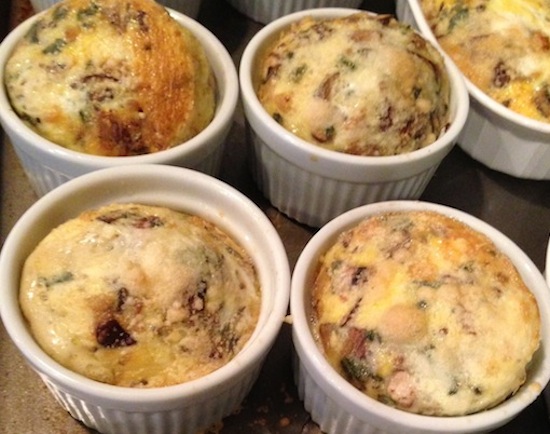 Make Ahead Baked Eggs with Bacon, Mushrooms and Sage ….  This dish is a yummy one…made it this past week for my bootcamp peeps and it got some rave reviews. Take about 15 minutes the night before to prepare and you're golden! Easy and flavourful!
The first step is to fry your bacon..and i'm going to come clean with you. i don't have a pic because i skipped this step! GASP!! It was 11:30 at night, and i still had a list of other things to get done! So… the Ready Cooked Bacon did a fine stand in..this is available at most grocery stores in the meat department. Already cooked and crumbled…less mess, less time, all good! Glad i got that off my conscience!
Next, saute diced crimini mushrooms and fresh ground pepper in olive oil for about 3 minutes.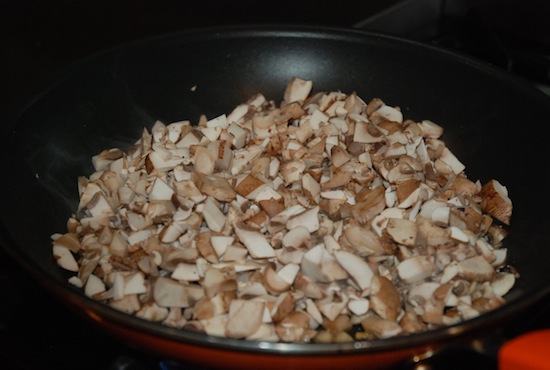 Add freshly chopped sage and continue to saute for an additional 3 minutes.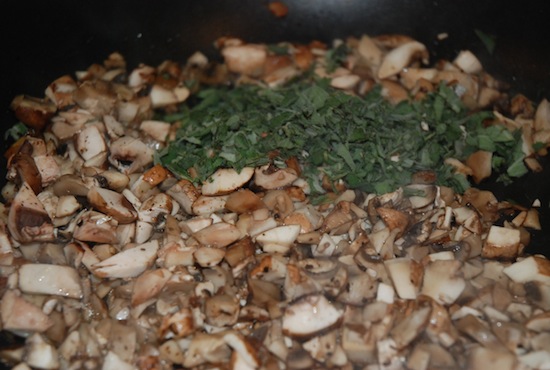 Add the crumbled bacon. Season with salt.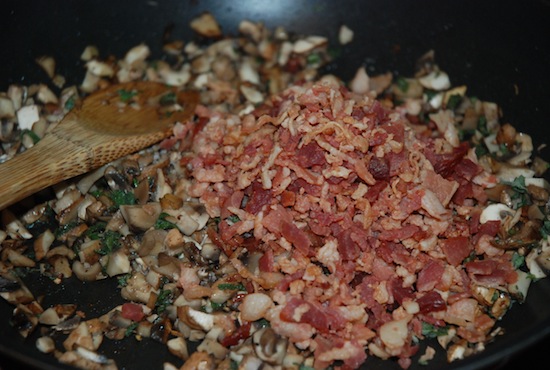 Coat 4- Six ounce ramekins with non stick spray or butter. Divide mixure into the dishes evenly.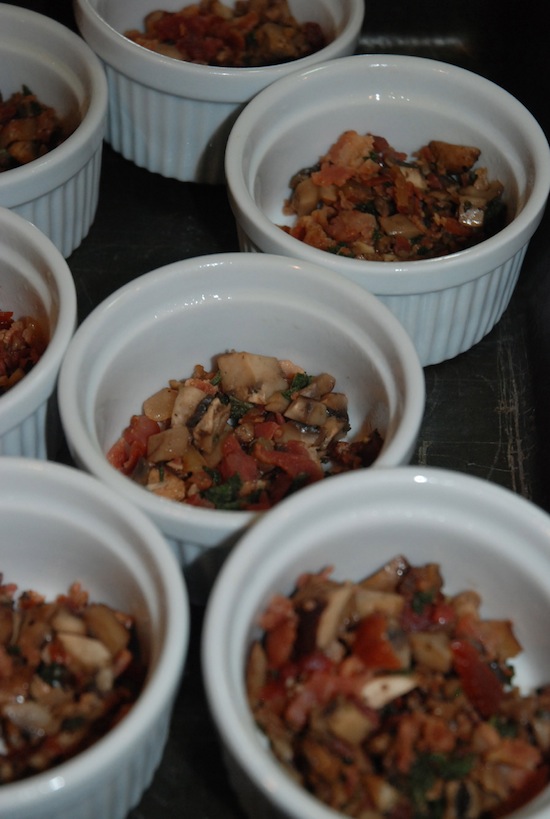 Whisk together the eggs, egg whites and water. Cover with plastic wrap and refrigerate overnight.
In the morning, whisk the egg mixture again and then pour over the mushroom filled ramekins.  Pour to about 3/4 full.
 Bake at 400 degrees for 20 minutes.  A couple of minutes before they are done, sprinkle with grated Parmesan Cheese.
These come out of the oven beautifully, puffed up almost like a soufflé.  Serve immediately.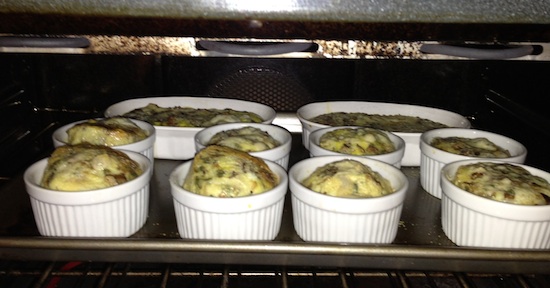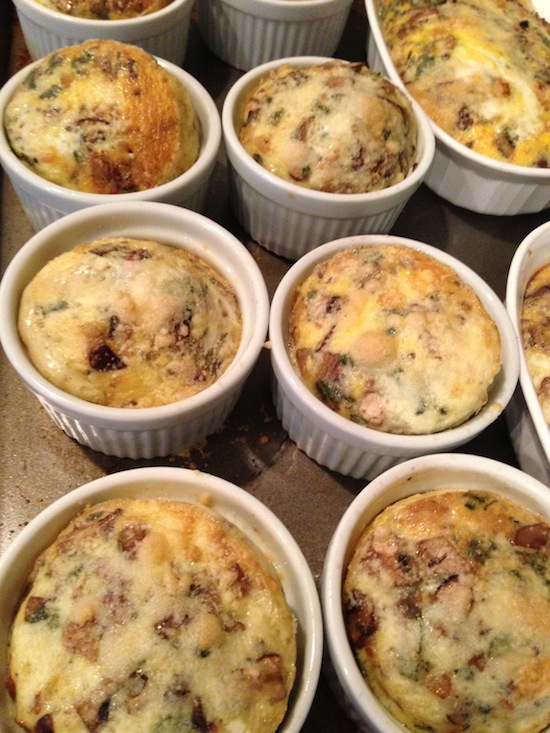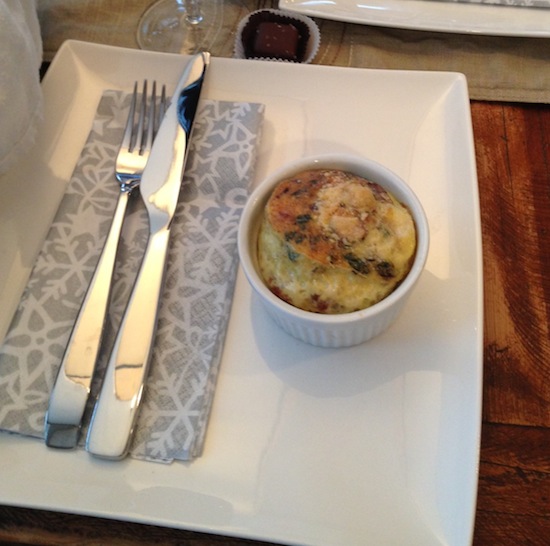 **You could make a ton of substitutions to make this recipe suit your tastes just so!  Add peppers,chives, italian sausage, onions..whatever you love.
Such a simple dish, and low on carbs as well. This would make a delicious addition to your Christmas morning table. Enjoy!