Here it is… our round up of personal favorite ornaments for Christmas 2012! There really are so many beauties out there, but there are a few that caught our eye and made us want to put up multiple trees. (well, i have 4 but who's counting anyways??) Let's just say some of these made me want to start from scratch. ok, that's not gonna happen. Let's just say that any of these would be fantastic additions to your Christmas tree decor. Hope you love em as much as we do!
WHIMSICAL
If you like to add some personality to your tree, a little quirk here and there never hurt. Color and personality make for an eclectic tree that guests will love to look at.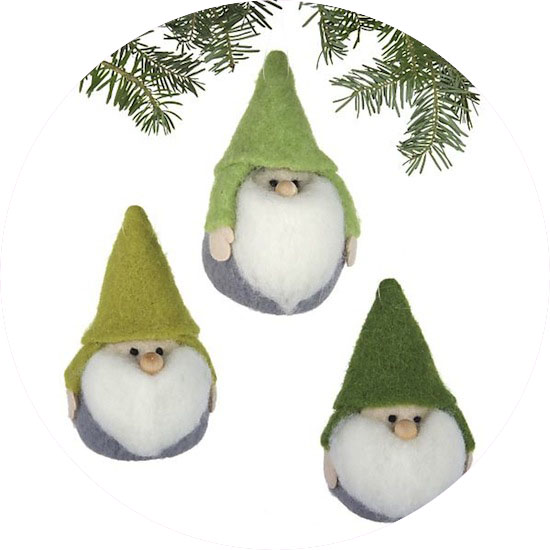 I've heard, you're either deathly afraid of gnomes or think they're irresistibly cute. These ones are pretty darn adorable, if i do say so myself! ~ Crate and Barrel Set of 3 Chubby Gnomes $14.91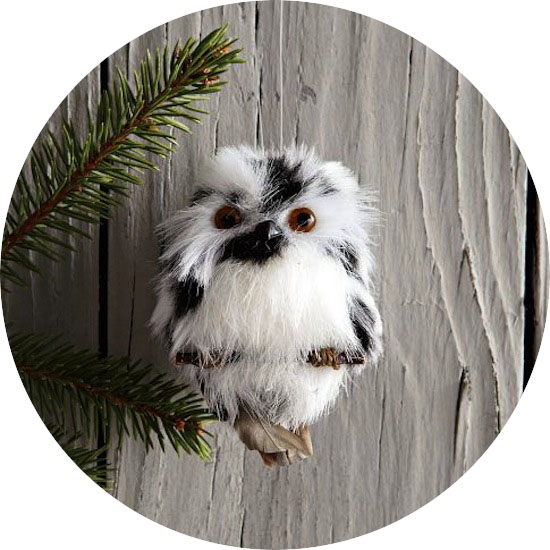 I find owls hard to pass up..especially these cute lil guys! West Elm ~ Owl Black and White $6.29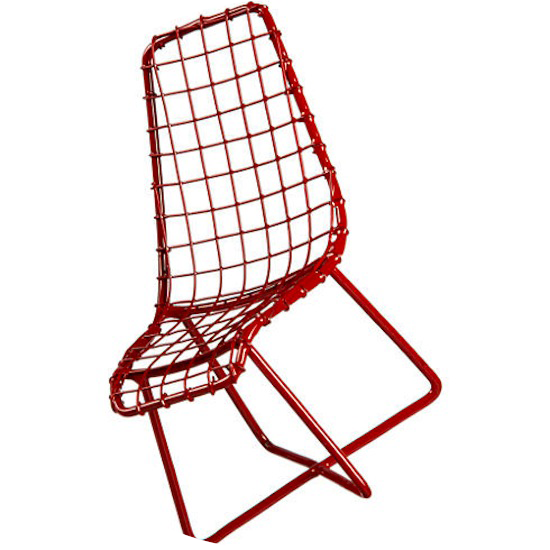 For all you retro lovers, this little guy will be right up your alley! CB2 Reed Chair $4.95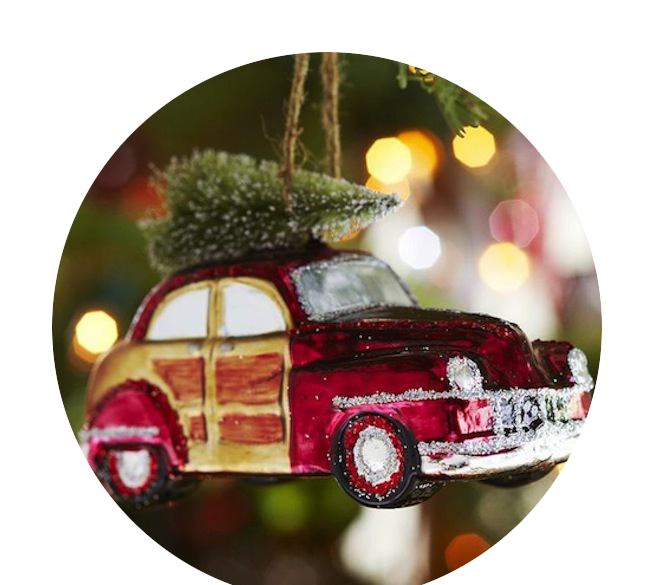 oh….one day this will be mine…in real life size!!! Love the idea of a beach ride all Christmas-ized! Seriously, in love! Pottery Barn ~ Woody Car Glass Ornament $11.21
TRADITIONAL
If red and green are as obvious for Christmas to you as red is to Valentine's..you are a true purist! And i have to admit, there is something heartwarming about returning to the familiarity of these comforting hues. These, my purist friends are for you: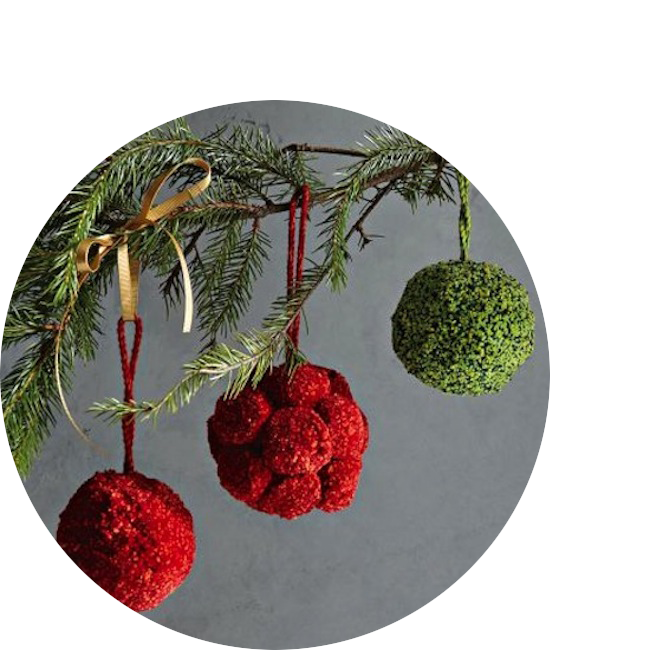 The textured pom pom give new life to the traditional red and green ~ West Elm Pom Pom Ornaments $6.29-$10.48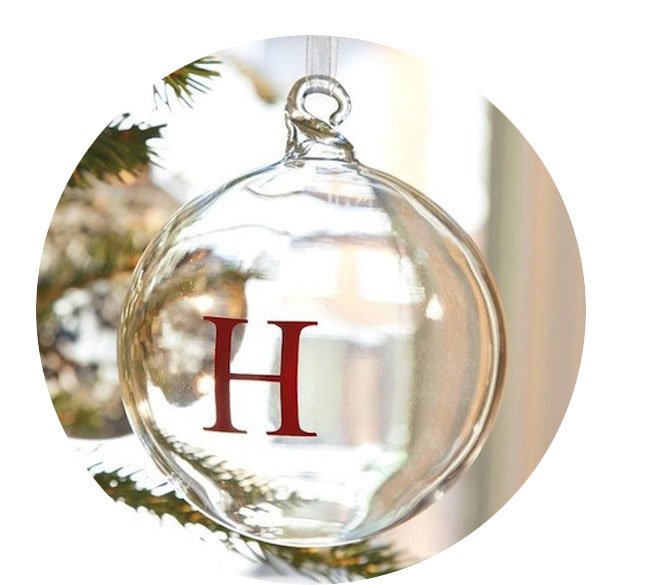 Make someone feel special by adding a monogrammed glass ornament..they will eagerly search for its placement each and every year! Classic and personalized. Pottery Barn ~ Monogrammable Glass Ball $9.23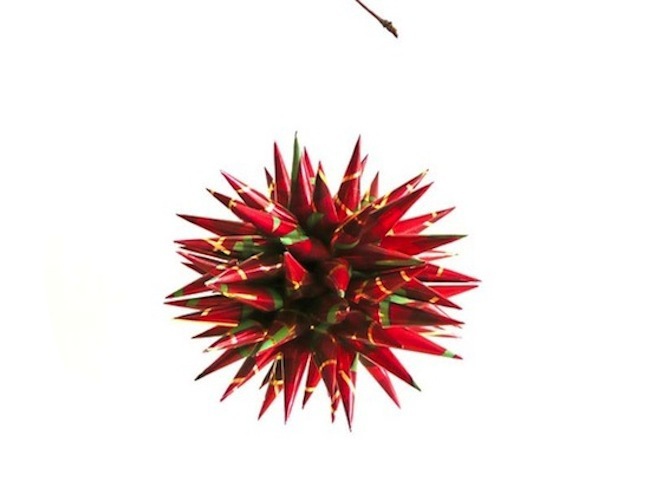 This ornament is exquisite..a true labor of love. The red and green tartan is a true reflection of the Christmas colors, but the paper design of Polish tradition is a modern twist that will be a bold statement on your tree. Etsy ~ Kissadesign $20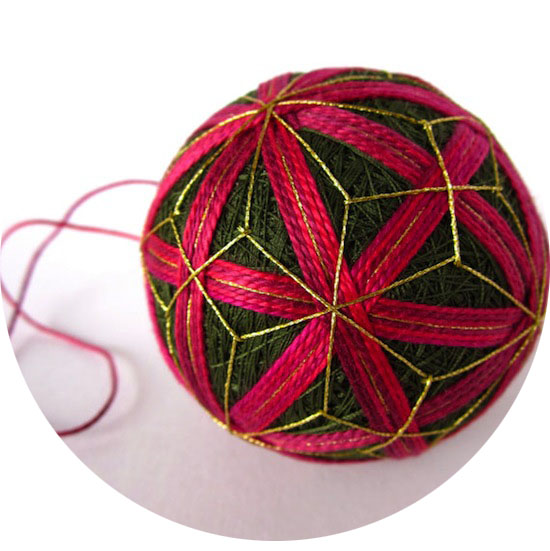 This handwoven orb is stunning in its handiwork…each ornament is hand embroidered in a japanese temari folk art. Stunning! Etsy ~ Julie and Co. $20
ALL THAT GLITTERS
Snow covered branches…twinkling stars in the crisp sky…snowflakes falling. For the romantic Christmas lovers..the glitter of the season hits home with you. These might just bring a sparkle to your eye: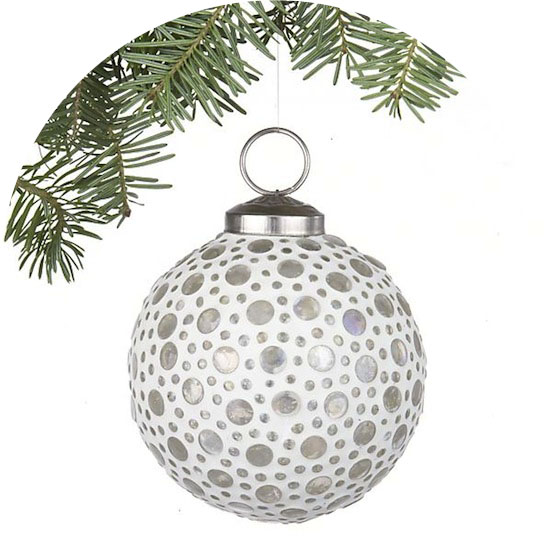 The glass "bubbles" in these white spheres are reminiscent of a starry night. Crate and Barrel ~ Bubble White Ball $4.97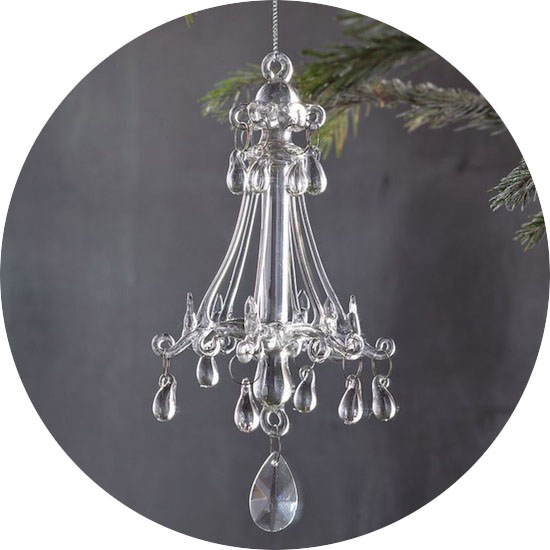 Doesn't get much more glamorous than this…these mini chandeliers add both elegance and opulence for your formal tree. West Elm~  Elaborate Chandelier $16.77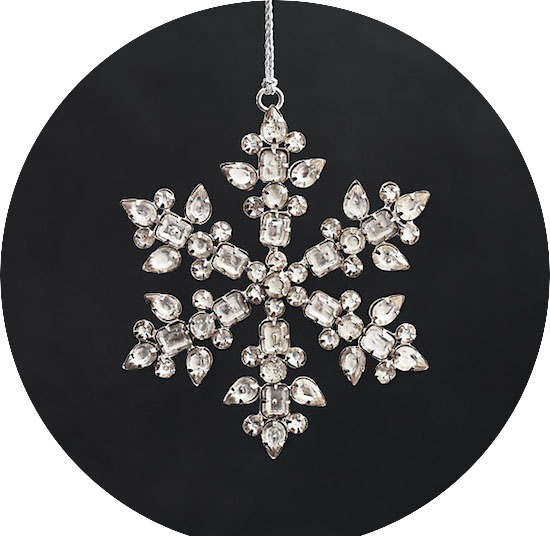 Rhinetone encrusted snowflakes will glisten from a lighted tree. Simple and beautiful. Restoration Hardware ~ Victorian Glass Snowflake Arrow $18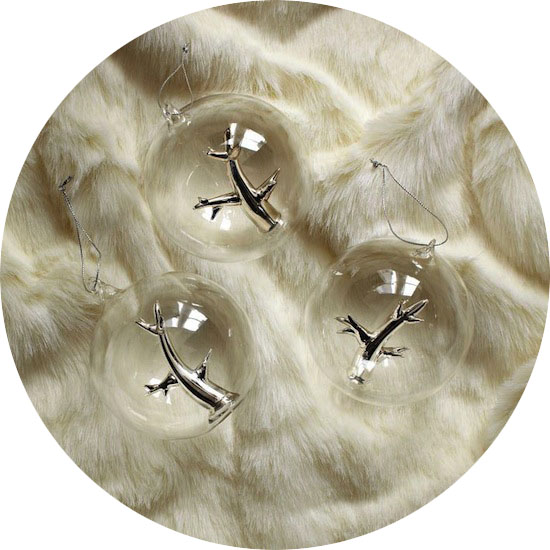 i adore these.. the delicate glass orbs filled with a simplistic silver tree. These are must haves on my list! West Elm ~ Glass Sphere with Silver Tree $12.58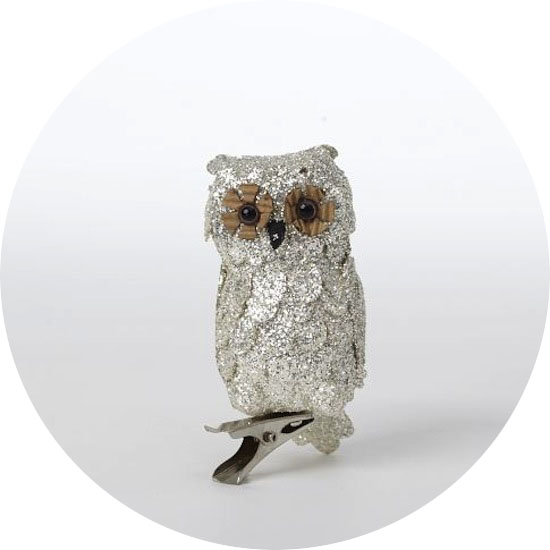 These glittering feathered friends are the perfect coming together of rustic and glamorous Christmas. Saved my absolute fave for last! West Elm ~ Glitter Owl Ornament $19.92 for a set of 4
So many fabulous ornaments to choose from this season to match your Christmas style. The sky is the limit. So put on your favorite Christmas music, light some festive smelling candles, have a warm beverage in hand and savor the moments of bringing the Christmas spirit into your home. If you're like me, you want to enjoy it as long as possible! Happy tree trimming!