I've been working on a project. Since Pam and i began blogging just over a year ago, i find myself spending more time than i'd care to admit in my den. It was, in the literal sense, a den..you know the type that animals crawl into to hibernate for the winter? A real cave…dark chocolate walls, a desk that was one of the first furniture purchases i ever made, an IKEA bookcase that had fallen apart before we even moved into our home 11 years ago. Why, you ask, did you move a broken bookcase to a new home? Good question!!  It was also the room that became home for anything that didn't have another resting place. Anyways, i could go on, but i'll save that for my home reno post… Suffice it to say that is was hard to feel the creative juices flow in my workspace.
So, my project has to been to create a room where i can work and feel inspired.. Where i'm surrounded by colour, by "happy" trinkets and by things i love. An obvious place to hang your thoughts and ideas on is a cork board. I also knew i wanted it to fit with the vibe of my room. So, when i spied a damaged mirror frame in Homesense, i got pretty excited!! This is such an easy DIY project..all you need is a frame, a can of spray paint and a roll of cork!
Here's the finished product: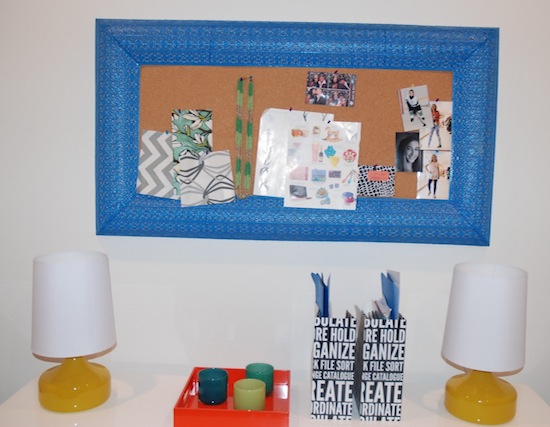 The supplies needed:
-Frame
-Roll of Cork Material. I purchase mine from Staples. Quartet Natural Rolled Cork 24″x48″ ~ $16.99
-Can of Spraypaint
1. Search out a frame in the size that best fits your wall. I found a broken mirror frame that was large and chunky…perfect for my large wall.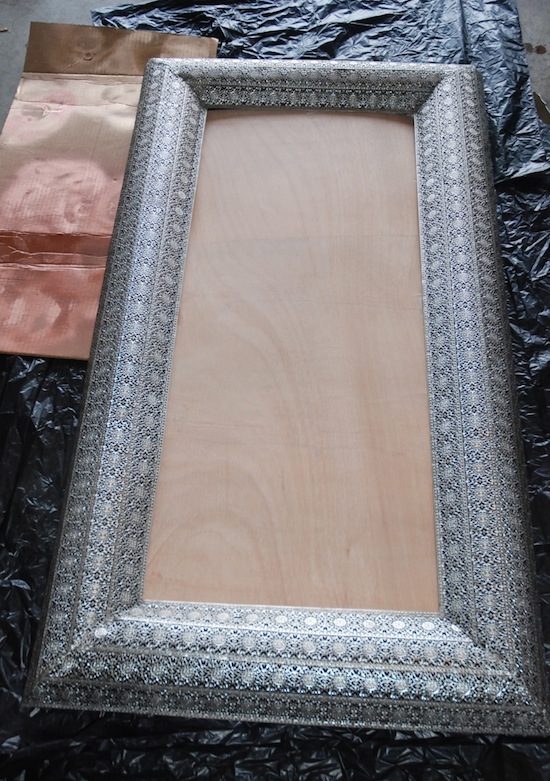 2. Paint- The frame i found was a delicate metal, so a can of spraypaint that was "metal" friendly was necessary. I chose Tremlad in a high gloss blue.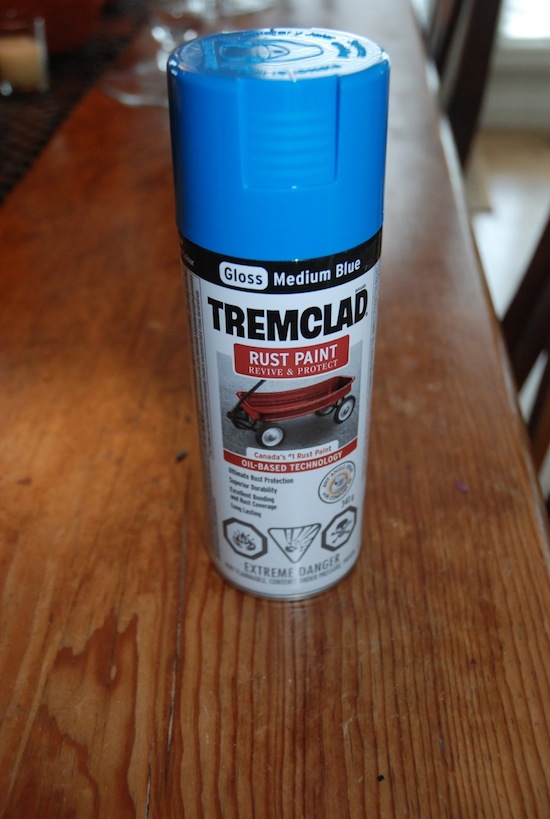 3. Spray paint the frame in a well ventilated area…unless you're into that kinda weird stuff!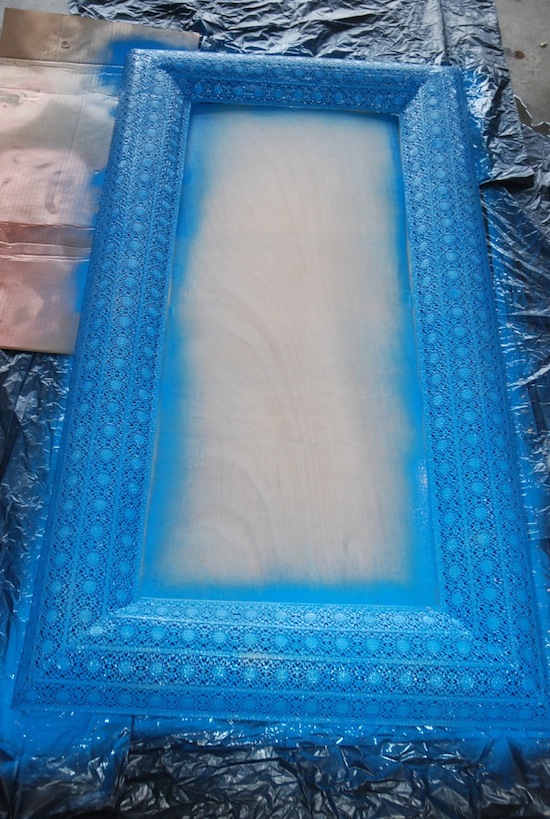 4. Cover the frame backing in cork roll with adhesive and allow to dry for several hours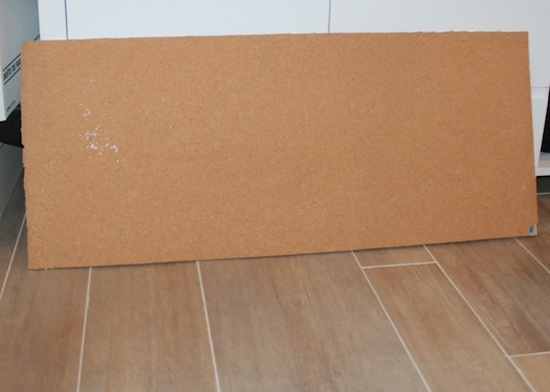 5. Assemble it back together…doesn't get much simpler than that!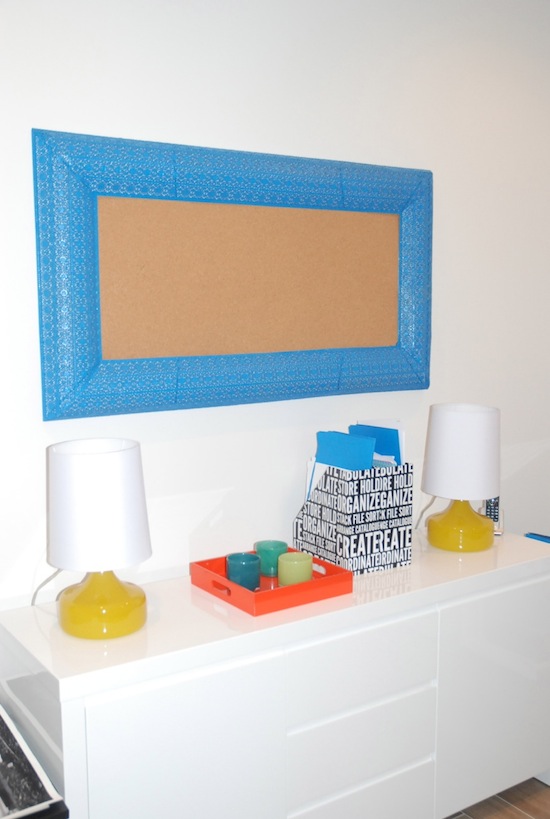 6. Start pinning your favourites, your loves and your inspirations. Instant gratification!