I had fun the other day combining some pieces from closet that I had saved and splurged on. There's a misconception that you can't look good or put an outfit together without spending a lot of money. I disagree!!! In fact, I can't tell you how many compliments that I got on my sweater that day and it cost just under $24!!! Here's the outfit…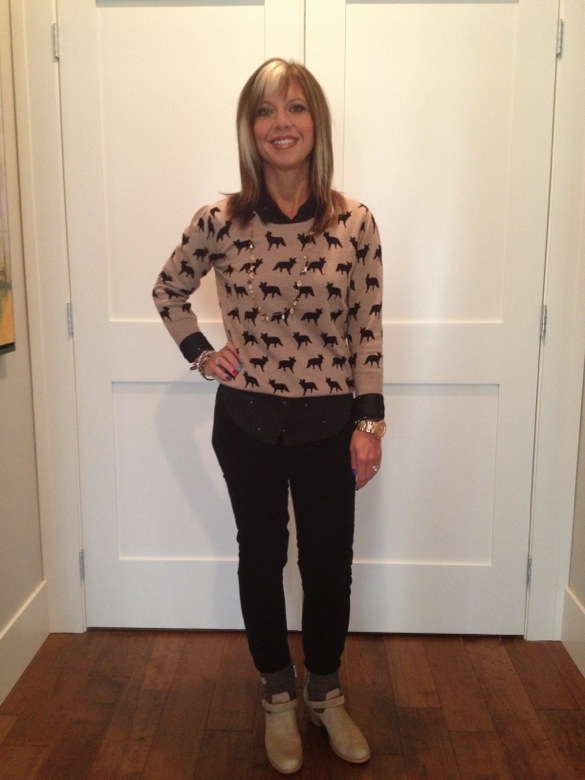 And here's how I pieced it together…
Not only is it ok to combine save and splurge items…I actually encourage it!! You can add a lot of variety to your wardrobe by incorporating inexpensive, trendy pieces. However, a few words of warning…
Watch sizing…nothing looks good if it doesn't fit well.  Clothing from stores catering to juniors like Forever 21 tend to fit smaller, so I usually order up a size. Nothing looks worse (and cheap!) than something that's too tight!
Look at what the garment is made of.  My sweater was made of 100% cotton, NOT acrylic, so I know that it won't ball.

So mix away!! High, low, save, splurge….if it fits well, no one will ever know!