About 7 years ago, Laurel and I each bought 12 stainless steel charger plates from Linens n Things.  I can't count the number of times that we've used them. They nicely dress up a dinner table, we've used them to create centrepieces and we've served appies on them.  The great thing is that between the two of us, we have 24, so we can use them for large parties too.  We recently used them when we set up our Mom's Thanksgiving table (click here).
Right now Michael's has a huge selection of charger plates for $3.49.  I particularly love the champagne color!  These chargers can be used with silver or gold!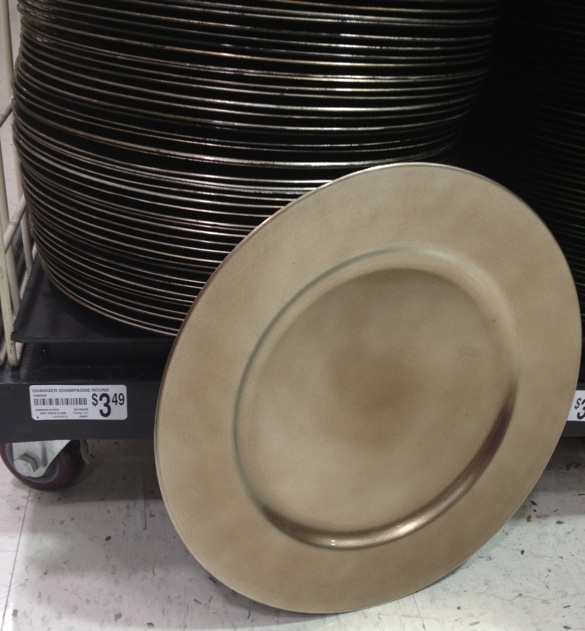 Michael's has a really good selection of colors, however, I don't love the chargers with the wavy edge.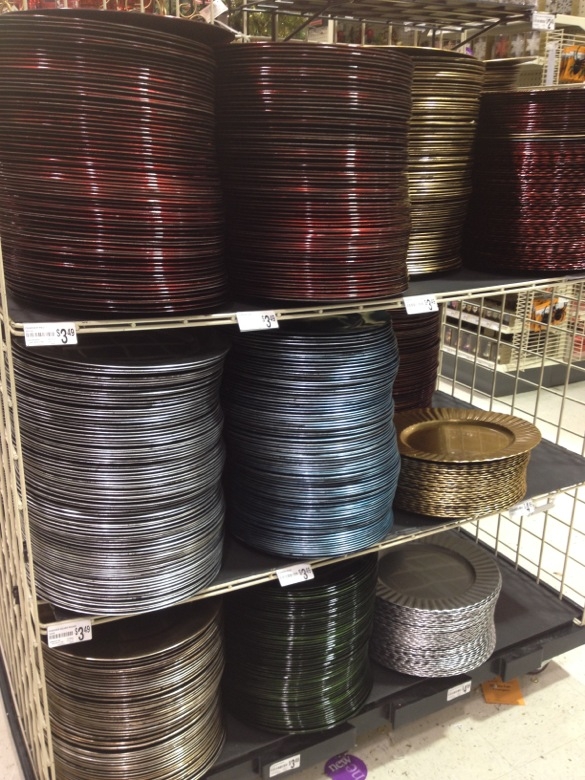 I was also just at Jysk and they had a good selection of chargers as well for $2.99.  I particularly LOVE the silver square chargers….perfect for my everyday square white dishes!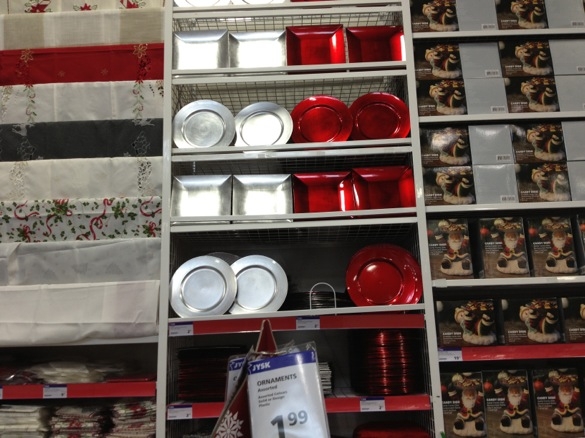 These are great prices and you will be amazed at how much you will use these chargers. Buy the same ones as a friend or relative and then you can swap them around for larger parties! Let the entertaining begin!