Sounds positively French, doesn't it? French cooking/baking traditionally translates to fabulous food that is, indeed, a labor of love to make! This recipe, my friends, is quite the contrary. Don't get me wrong: love is always appreciated when baking for others, but time and ease is golden!
After receiving some plums literally picked minutes from the tree, i was excited to make something yummy with these little red gems! And i found the perfect recipe!! i used a delicious recipe from Bakenoir.com. Click here for the recipe.
This rustic tart is easy to make and serves well when you're craving something that isn't overkill in the sweet department. The tart flavor of the plums is what makes this galette tres magnifique…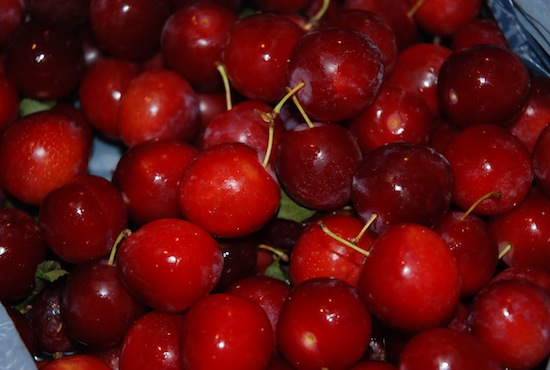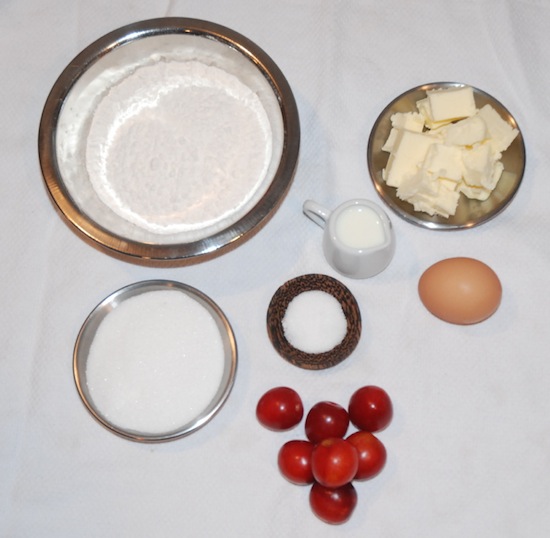 Use your food processor to combine your cold butter cubes and the rest of the dry ingredients. Add the mixed milk and egg yolk to bring the dough together.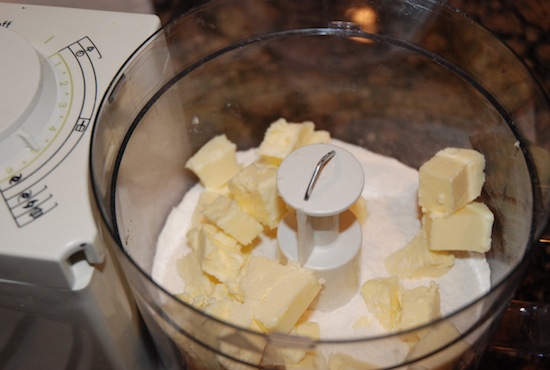 Separate dough into 4 portions and shape into disks.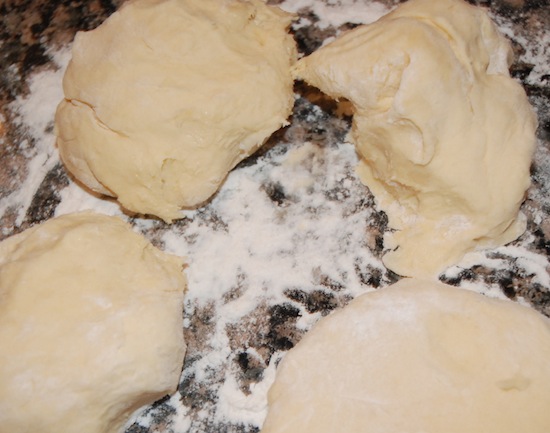 Wrap your 4 rounds of dough in Saran Wrap and chill in the refrigerator for approx 30 min, until firm. **side note –you can freeze the rounds for later use… company coming? Grab a pastry round from your freezer and add whatever fruit you have on hand, such as berries, apricots, plums..you name it! Once thawed, or taken out of fridge, roll on floured surface into a makeshift circle. The rustic shape of this tart gives you lots of leeway…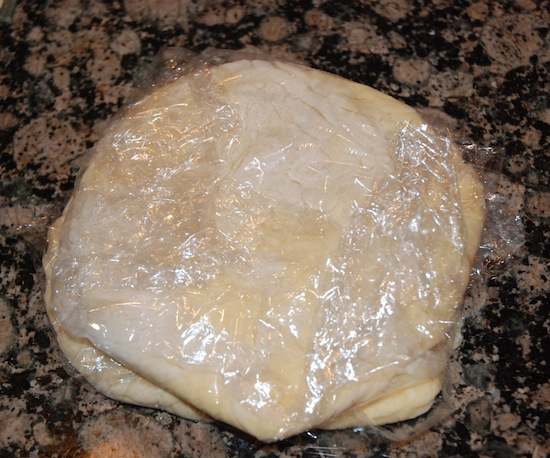 While the dough is chilling, pour the lemon/honey mixture over the cut plums Let it sit for awhile to absorb the flavours.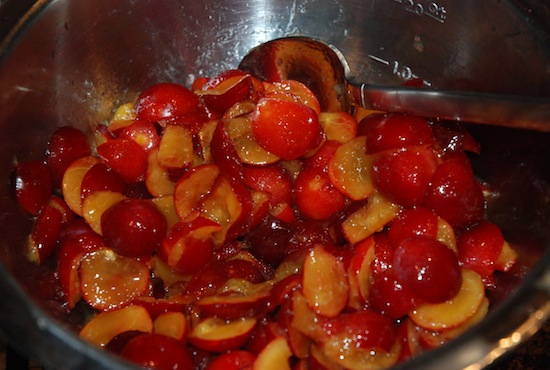 Sprinkle half the brown sugar mixture in the centre of the dough and then start adding your plums.  Free form or more precise, whatever suits your fancy! A note: i substituted ground almonds for the pistachios as that's what i had on hand. Loved the flavour!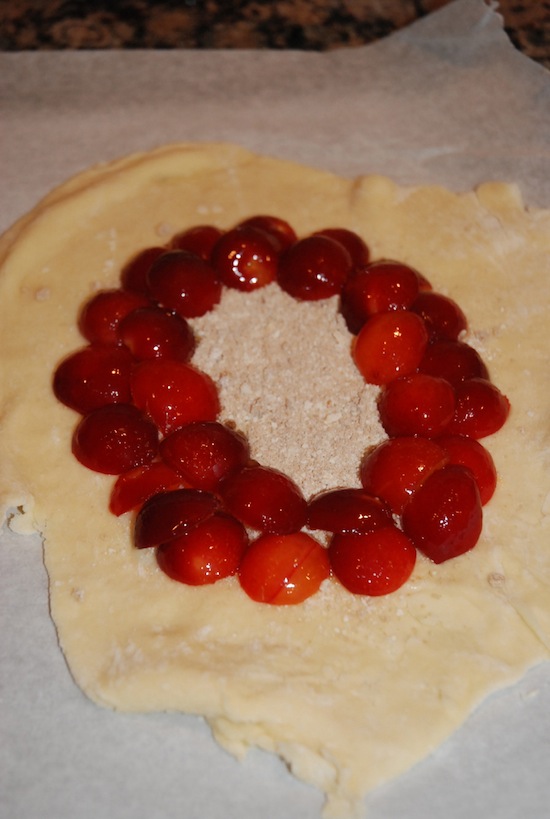 Lightly brush the dough with milk and then sprinkle sugar on top…really, this is one delight that looks as good unbaked as baked!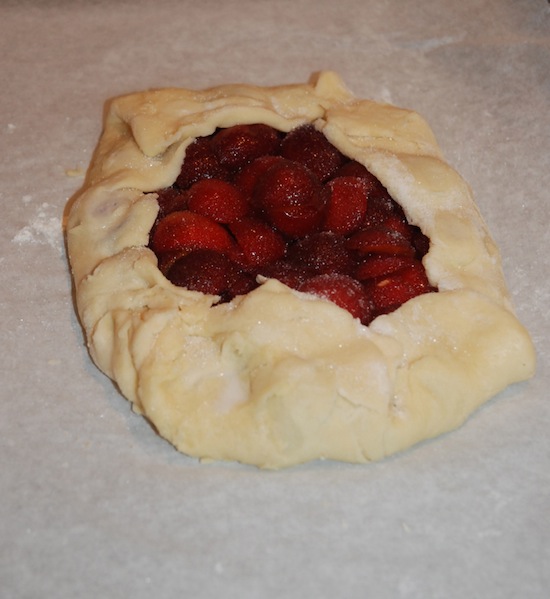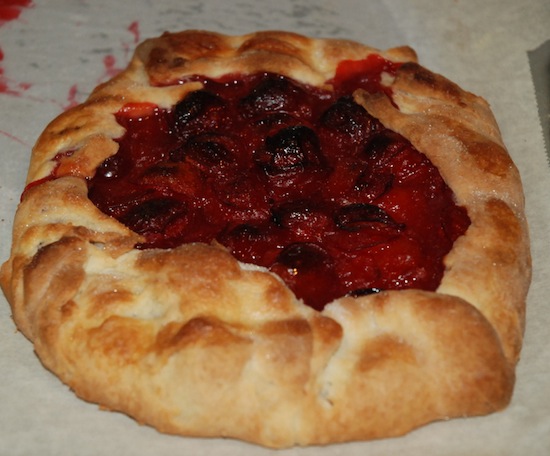 Serve warm or at room temperature (ok, warm is better!!) with a cup of tea and visualize the Eiffel Tower .
The experience will leave you positively oh-la-la-ing:)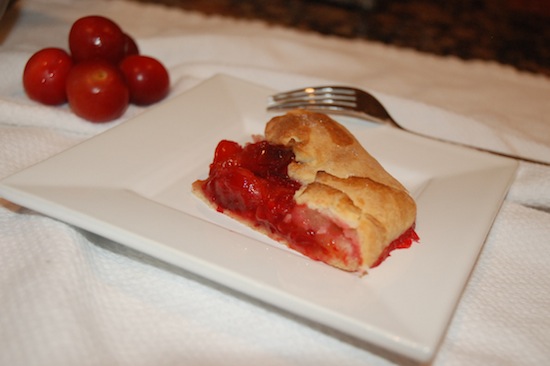 The only downside to these beautiful plums is the reminder that they will soon be out of season…so extend summer a bit and go snag yourself some plums while you can!