Back in the spring I had decorated my dining room table for Easter. Ok, confession of a lifestyle blogger….up until a few days ago here's what it still looked like!!!!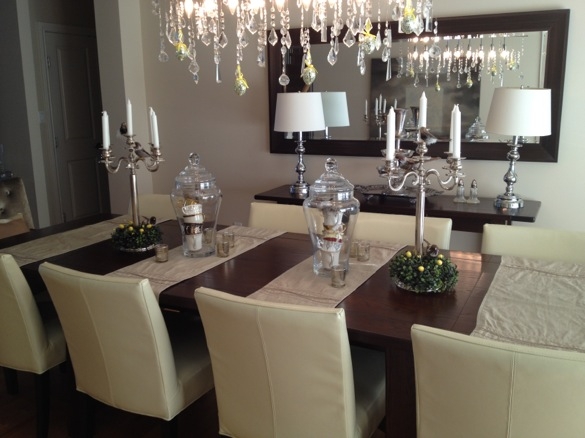 Yes, I admit it…..I hadn't changed a thing yet.  So, now that the kids are back in school and I have a bit more time on my hands, I decided it was time to put the Easter decor away and make up a simple autumn tablescape.  I didn't want the look to be too obviously autumn.
Some vases that I had purchased at Superstore were the jumping off point. They were $5 each.   I also picked up some ceramic apples from President's Choice.  I picked up 8 of them at $4 each totaling $32.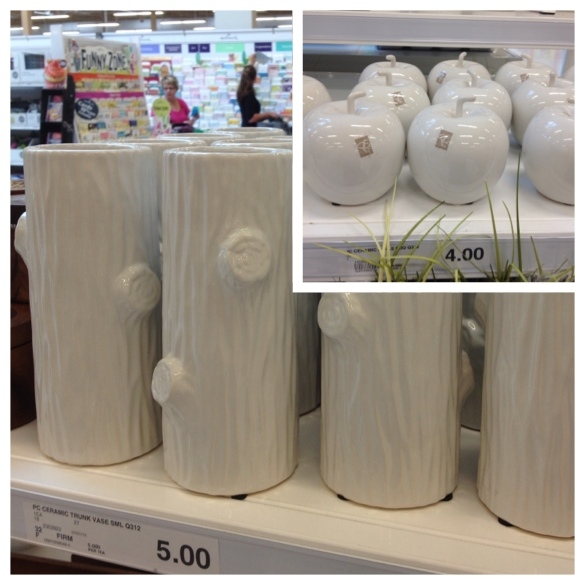 I wanted to keep the whole look very simple.  Lots of white with some sparkle added from the glass and silver.  Simple and clean.  The hydrangeas were from my yard…I'm hoping that they will dry and keep for a while.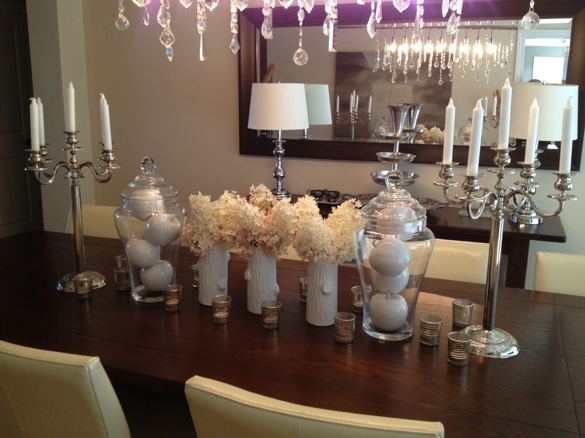 This tablescape is anything but the traditional autumn theme of golds, oranges, pumpkins and leaves.  It's a more modern take and would work with almost any accent color.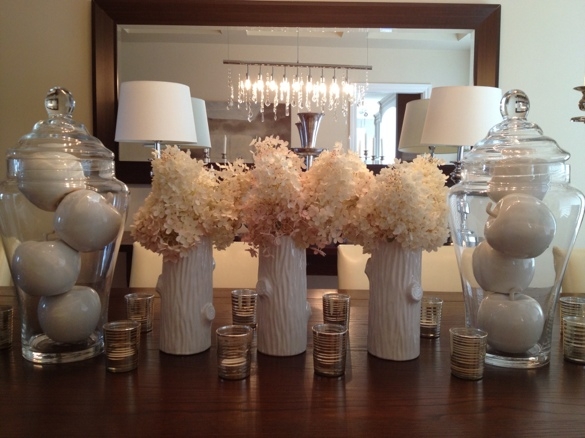 As Thanksgiving gets closer, I'm going to keep my eye out for white gourds that could replace the ceramic apples.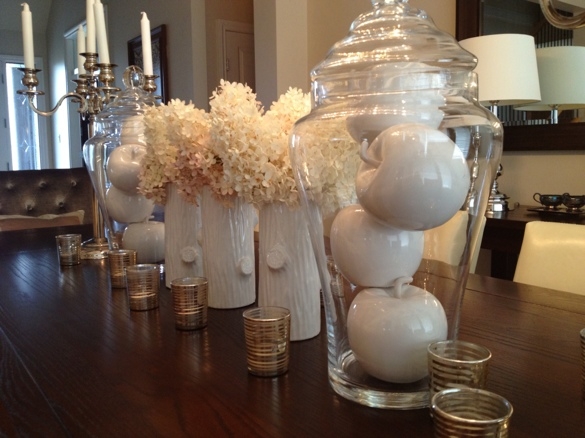 The great thing is that all of the elements on this table and be reused and repurposed for other occasions!
I promise to change up this look sooner than I did the Easter display….I have to, otherwise I'll miss Christmas!