Anyone who knows me knows that I am a summer girl, through and through!  I adore the sun and love the break from routine and more time to spend with my family!  I have to say, on the night of Labor Day, it's hard not to feel a little down….but I've decided I am going to do my best to look for what I can embrace about fall……here are just a few things….
1.  Starbucks Pumpkin Spice Lattes 
Today they are back! One sip and you feel all cozy. However, I'm a bit scared to start down the path with one….maybe I'll try it half sweet with soy and NO whip…that's not so bad, right?
2.  A Regular Exercise Routine
I'll admit it…it's very difficult to stay committed to an exercise routine and my summer baby, Anita, as in "Anita lose this extra weight" needs to go!  A return to routine with exercise times and classes built into it is a better formula for success.  We are starting up our bootcamp in my basement this Thursday with Jocelyn, one of our girls' dance teachers.  We are prepared, or maybe not, for the hour of torture, but it always feels good after and the coffee and chatting are a great reward!  I'm also considering a Zumba class on Monday nights…..I have a goal and now it's time to work it!  Want to try Zumba?  Click here to find a class near you!
3.  Boots!
Even though I love the easiness of flip flops, I am looking forward to finally wearing some boots I purchased back in spring (yes, I got some killer deals) and a pair I got in Italy!
4.  Rich Nail Colors
By this time of year, I'm ready to trade in the brights and nudes for some rich, saturated colors.  This year, jewel tones are huge and I love super deep colors on short, square-ish nails.
5.  Leather Jackets
Leather jackets are huge once again this year and they really only work well in cooler temps.  I purchased one in Italy and one in Hawaii (yes, Hawaii at Nordstrom Rack)…both were smokin' deals!  I looking forward to wearing both!!  Fairly fitted moto jackets are really on trend right now, but do keep in mind what you will be wearing underneath….you may need to allow a bit of room for sweaters.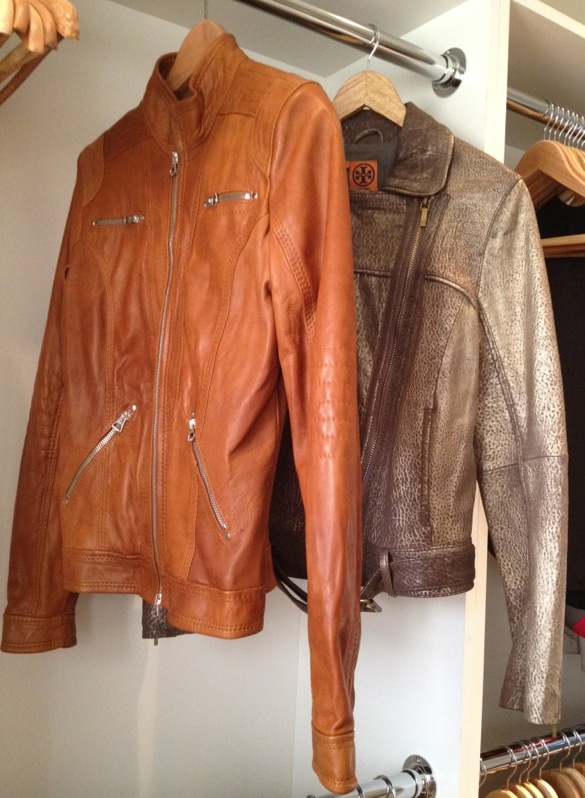 So, yes, these things will help me to look forward to fall, but don't kid yourself…I'm already scheming about how I can head south some time in October or November to find some sun!