One thing i love about summer (and the list is long!) is the carefree schedule. It gives us time to catch up with all the friends we don't get to see during the chaos of school, hockey, dance, volleyball, golf…you get the idea? I love LOVE warm evening barbecues, late night dips in the lake and trying to come up with the best gourmet s'more! Which could lead me up to post on weight loss, but we're not going there today! PHEW! We're stickin with food…and i had to share one of my new favourite bbq add-ons: Warm Potato Salad! So good and so simple. This recipe comes to you from our friend Andrea, who has a serious knack in the kitchen…you might remember her post on the fabulous BBC cocktail. Well, i wouldn't mind one of those to sip on while i'm sittin here at the computer…just sayin!
WARM POTATO SALAD
-Hard boiled eggs ~ about 1 egg per 2-3 potatoes
-New small potatoes ~ cut in half and boil til fork tender
-Dill pickles, diced ~ Polski Orgorki are the best
-Green onions/chives, chopped
-Mix together 1/3 cup mayo, 1/4 cup pickle juice, 1.5 tbsp mustard, salt and pepper
Mix and serve immediately. What i love is that you don't need to get any of your measuring tools out. It's an easy one to eyeball…it tastes yummy at any ratio (Andrea promised me this beforehand!)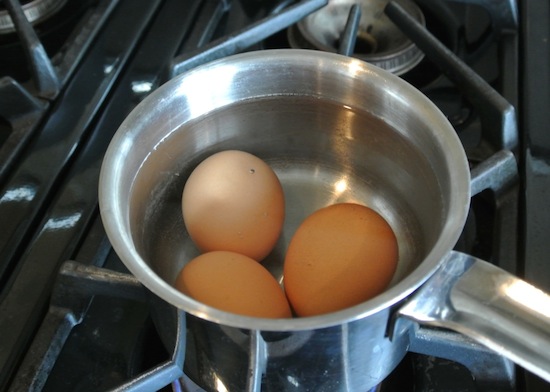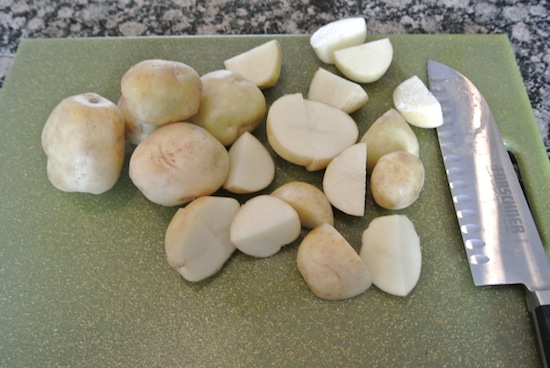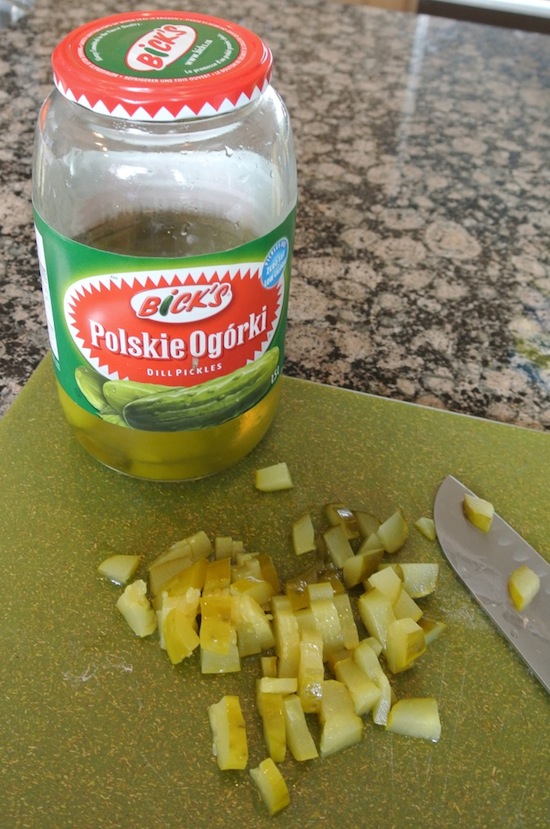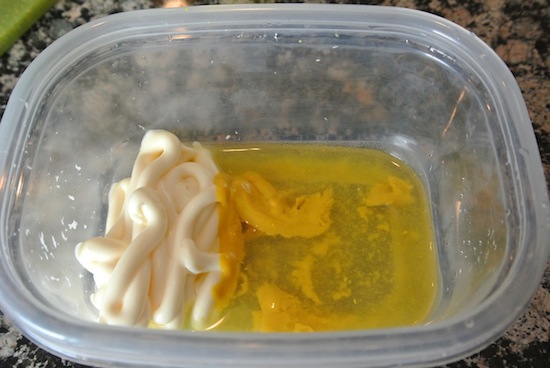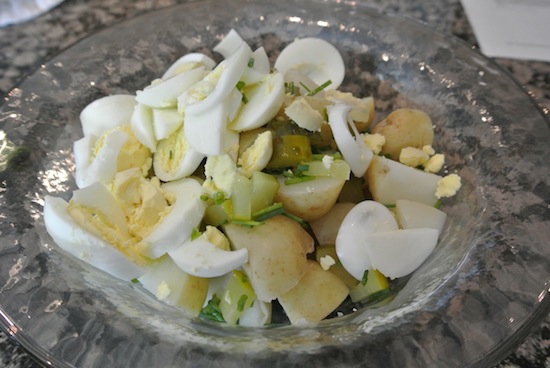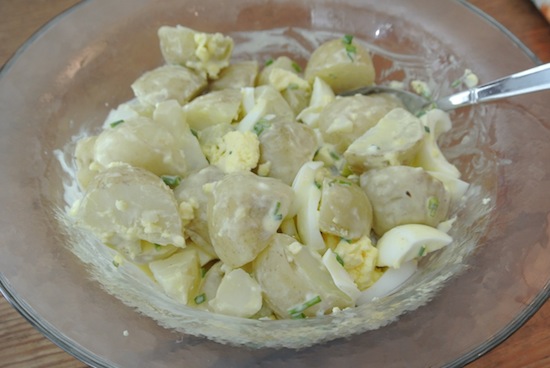 At Scott's request, i'm going to add one more of my favorite ingredients next time: sauteed pancetta. He thinks bacon is appropriate in anything, which usually leaves me shaking my head, but this time he may just have something going on! The salad is a guaranteed hit… a welcome change from the expected cold potato salad of our childhood! Thanks Andrea!!